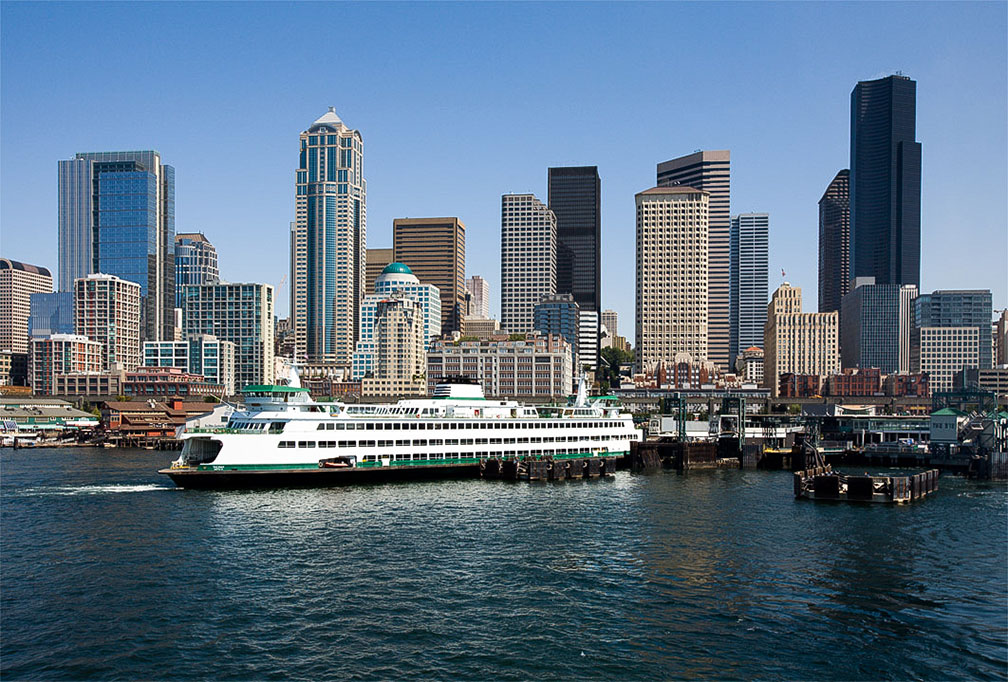 Image: Jamies
The map shows the location of following cities and towns in Washington: Capital city:
Olympia
(48,000)
Largest cities in Washington state
The 10 largest cities in Washington state:
1.
Seattle
745,000
2. Spokane 219,190
3. Tacoma 216,279
4. Vancouver 183,012
5. Bellevue 147,600
6. Kent (in the Seattle–Tacoma metroplex) 129,618
7. Everett 111,262
8. Renton 102,153
9. Federal Way 97,044
10. Yakima 93,884
Source: Population figures est. 2018
Other cities and towns in Washington: Aberdeen, Anacortes, Battle Ground, Bellingham, Blaine, Bremerton, Camas, Centralia, Chehalis, Chelan, Cheney, Clarkston, Colfax, Colville, Coulee City, Dayton, Ellensburg, Enumclaw, Ephrata, Federal Way, Forks, Goldendale, Grand Coulee, Hoquiam, Kelso, Kennewick, Lacey, Lakewood, Longview, Lynnwood, Marysville, Morton, Moses Lake, Mount Vernon, Newport, Oak Harbor, Omak, Oroville, Othello, PascoIlwaco, Port Angeles, Pullman, Puyallup, Quincy, Raymond, Redmond, Renton, Republic, Richland, Ritzville, Seattle, South Bend, Spokane Valley, Toppenish, Walla Walla, Wenatchee, Wilbur, Winthrop, and Yakima.