About Delaware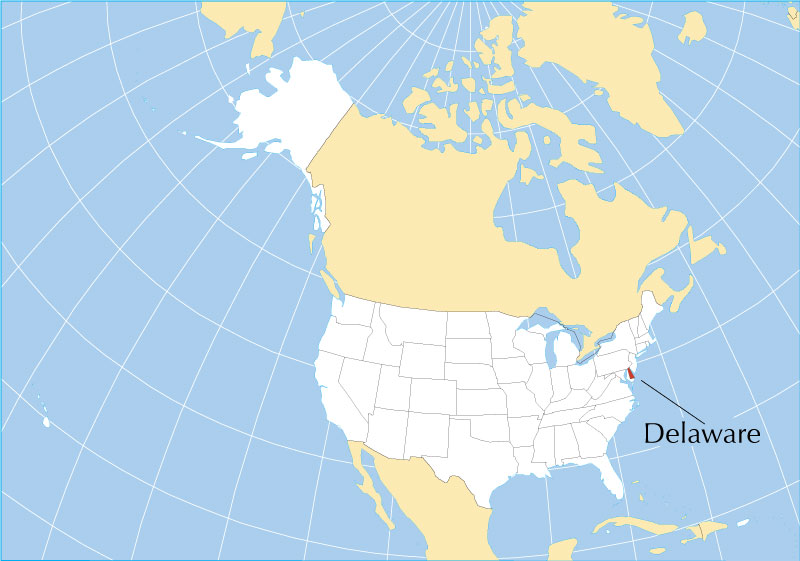 Delaware is one of the Middle Atlantic states situated almost entirely on the north eastern part of the Delmarva Peninsula (the peninsula became an island after the digging of the Chesapeake and Delaware Canal).

Delaware is bounded to the east by New Jersey across the Delaware River and the Delaware Bay, and by the Atlantic Ocean, to the west by Maryland along the Mason–Dixon line, in south by Maryland again, and there is a short border with Pennsylvania in north, formed by the so called Twelve-Mile Circle.



First State. The state was named in honor of Lord De La Warr, an English politician and first governor of the Virginia Colony.




Area
Delaware occupies an area of 6,446 km² (2,489 sq mi) [1], it is the second smallest state in the US after Rhode Island. Measured from north to south it is 154 km (95.5 mi) long, at its smallest point it is just 14.5 km (9 mi) wide. Compared, it would fit into Belgium almost five times. Compared with other US states, Delaware would fit into Texas more than a hundred times.
The state has just three counties, namely (from north to south) New Castle, Kent, and Sussex.

Situated at the northern end of the low-lying Atlantic Coastal Plain, Delaware's landscape is mostly boring flat, it has the lowest mean elevation of any state in the US. The highest point of Delaware (at about 460 ft, or 140 m), situated in a mobile home park, close to the official benchmark monument of the Ebright Azimuth.


Major rivers are Delaware River, Mispillion River, Indian River, and Nanticoke River.

Beaches in Delaware
Beaches in Delaware are popular tourist destinations for locals and for visitors from the nearby areas of Washington D.C., Baltimore, Wilmington, Philadelphia, South Jersey, and Hampton Roads. Delaware Beaches ranked nationwide number 1 in water quality in 2011. Southern Delaware is home to more than 25 miles of coastline along the Atlantic Ocean and Delaware Bay. [2] Major tourist towns at the Atlantic are the bustling towns of Dewey Beach and Rehoboth Beach, and "The Quiet Resorts" of Bethany Beach, South Bethany, and Fenwick Island.


Population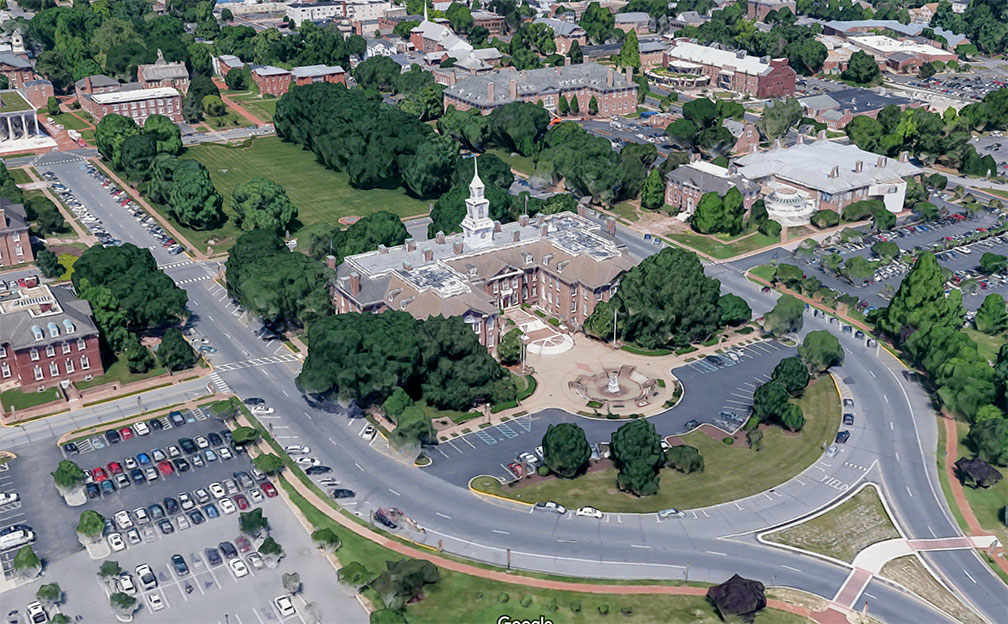 Image: Google

According to the U.S. Census Bureau, Delaware has a population of 953,000 people (est. 2018) [3], it is the sixth most densely populated state in the US.
Capital and second largest city is Dover with a population of about 37.000 citizens, about 162,000 live in its metropolitan area. Largest city is Wilmington (pop. 71,000).

Busiest airport in the state is Wilmington Airport (IATA code: ILG)



Cities and Towns in Delaware

The map shows the location of following cities and towns in Delaware:

Largest city is Wilmington (71,000)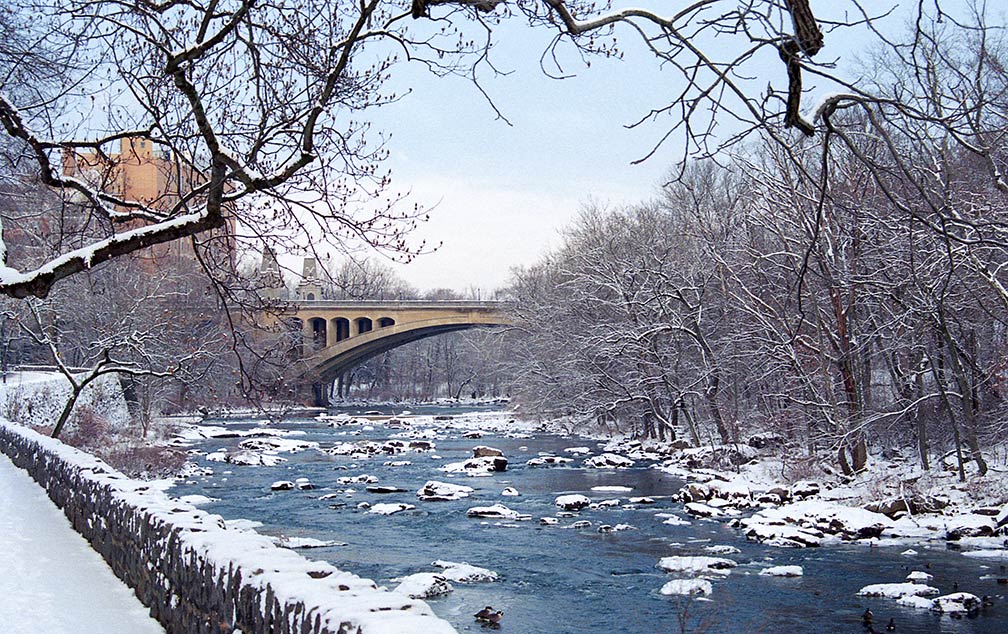 Image: TCDavis

Cities with a population of more than 10,000:

Dover, Newark, Middletown, and Smyrna.

Other Delaware cities and towns:
Bethany Beach, Claymont, Georgetown, Lewes, Milford, New Castle, Rehoboth Beach, and Seaford.



The detailed map below shows the US state of Delaware with boundaries, the location of the state capital Dover, major cities and populated places, streams and lakes, interstate highways, principal highways, and railroads.




You are free to use this map for educational purposes (fair use), please refer to the Nations Online Project.