Some Facts about Europe
Iceland
or the British Isles with the
UK
and
Ireland
.
Area
With an area of 10.2 million km² (3,938,000 sq mi), Europe is 20% larger than the contiguous United States. The European Union has an area of over 4 million km² (1.56 million square meters).
How many countries are there in Europe?
Europe is shared by 50 countries. By the conventional definition, there are 44 sovereign states or nations in Europe. Not included are several countries namely Turkey, which occupies only a small part of East Thrace on the European Balkan Peninsula.
Cyprus, an island in the Mediterranean Sea, is geographically part of Asia Minor (Middle East).
The Faroe Islands, an island group between the Norwegian Sea and the North Atlantic Ocean are a self-governing territory of the Kingdom of Denmark.
Greenland, which geographically belongs to North America, is as well an autonomous Danish territory.
Kosovo is a partially recognized state in the Balkans.
A small piece of Western Kazakhstan is also considered to be part of Europe.
Population
An estimated 747 million people live in Europe. The most populous country in Europe is the
European part of Russia
with a population of 110 million people, followed by Germany with 83 million citizens, and Metropolitan France with 67 million inhabitants (in 2019).
(Source: UN World Population Prospects)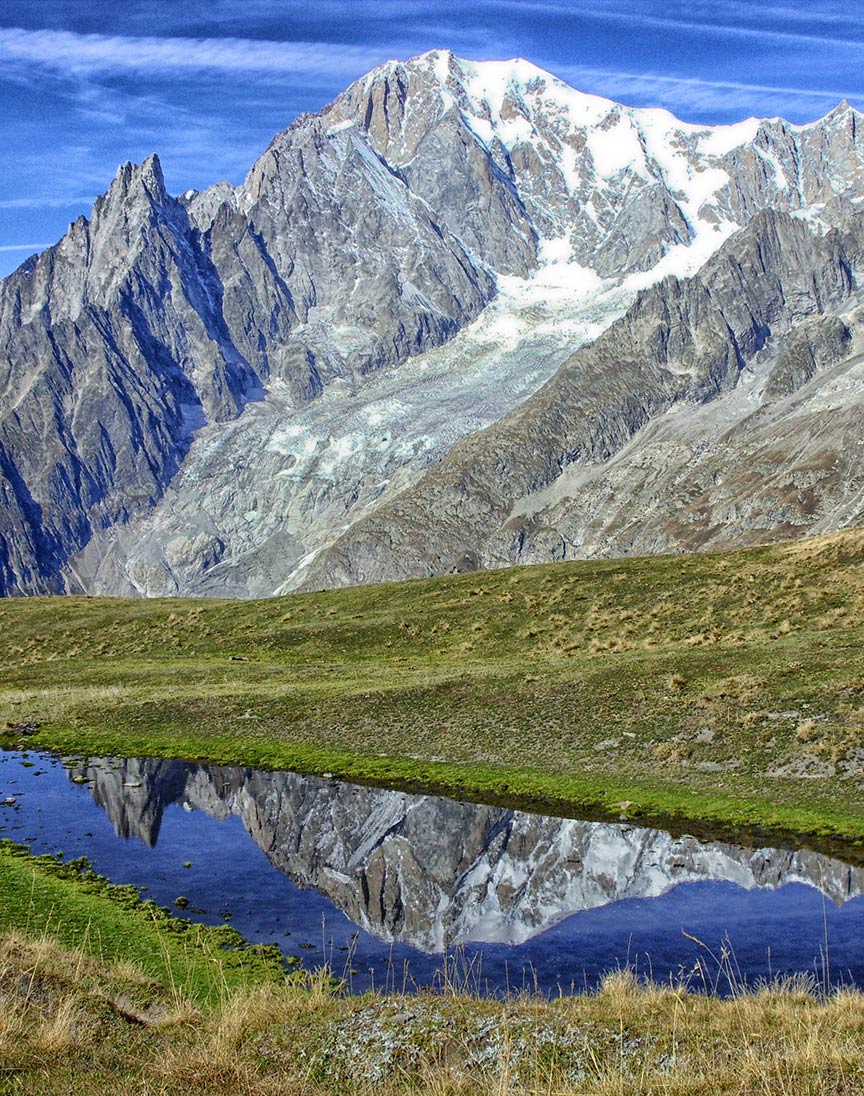 Image: Angelomalvasia
Highest Point
With a height of 5,642 m,
Mount Elbrus
is Europe's highest mountain. The dormant volcano lies in the Caucasus Mountains in southern Russia.
Mont Blanc
at 4,808 m is the highest mountain in Western Europe and the highest peak of the Alps.
Largest Lakes
Lake Lagoda northeast of
St Petersburg
in
Russia
is the largest lake entirely in Europe with a surface area of 17,700 km². Lake Onega located northeast of Lake Lagoda in
European Russia
has a surface area of 9,700 km². Other major lakes are Lake Vänern in
Sweden
(largest lake in Western Europe) and Lake Saimaa in
Finland
.
Lake Balaton in
Hungary
is the largest lake in
Central Europe
with a surface area of 592 km².
Longest Rive
r
Europe's longest river is the Volga with a length of 3,530 km (2,190 mi); the river's catchment area is almost entirely inside Russia. The river flows into the
Caspian Sea
.
The second-longest river in Europe is the
Danube
with a length of 2,850 km (1,770 mi), the longest river in the European Union region flows through ten countries and empties into the Black Sea.
Major Geographical Regions of Europe
Major geographical regions in Europe are Scandinavia and the
Scandinavian Peninsula
, the
Baltic Sea
, the North Sea, the British Isles, the Great European Plain, the Central European Uplands, the Alps, the
Mediterranean
, the Italian Peninsula and the Apennine Mountains, the
Iberian Peninsula
, the Pyrenees, the Balkans and the Balkan Peninsula, the Black Sea and the Caucasus.
Languages of Europe
Major languages of Europe are English, French, German, Greek, Italian, Spanish, Portuguese, Nordic Languages, and East European languages.
(see also:
Languages of Europe
)
keywords: countries of Europe, population of Europe, destination Europe, travel Europe, capitals Europe, Central Europe, North Europe, Southern Europe, East Europe