Population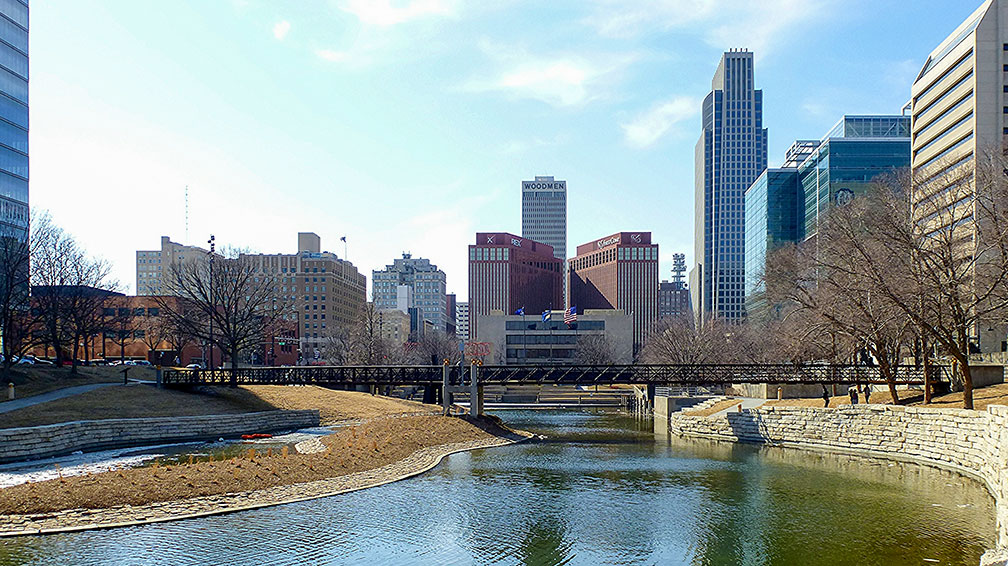 Image: Ali Eminov
Nebraska has a
population
of 1.93 million people (est. 2019)
[2]
. The capital city is
Lincoln
; the largest city is Omaha, the largest metropolitan area is Omaha–Council Bluffs with a population of 942,000 people.
Race and Ethnic groups
The population of Nebraska is composed of Caucasian 78.2%, Hispanic or Latino 11.4%, African American 5.2%, Asian 2.7%, and Native American 1.5%.
[3]
The largest airport is Omaha's Eppley Airfield (
IATA code
: OMA).
Cities and Towns in Nebraska
The map shows the location of following cities and towns in Nebraska:
Largest cities in Nebraska with a population of more than 50,000:
Omaha (468,000),
Lincoln
(capital city, 287,400), Bellevue (53,600), Grand Island (51,400)
Population figures in 2018
Other cities and towns in Nebraska
Ainsworth, Alliance, Alma, Ansley, Auburn, Beatrice, Benkelman, Blair, Bridgeport, Broken Bow, Burwell, Chadron, Columbus, Crawford, Dunning, Fairbury, Falls City, Fremont, Gordon, Hartington, Hastings, Holdrege, Hyannis, Imperial, Kearney, Kimball, Lexington, McCook, Minden, Nebraska City, Neligh, Norfolk, North Platte, O'Neill, Ogallala, Rushville, Scottsbluff, Sidney, South Sioux City, Superior, Thedford, Valentine, Wahoo, Wayne, West Point, and York.

Image: Collin Ulness