About Nebraska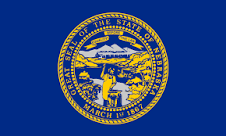 Time Zone Central:
UTC −6/DST−5
Clock shows DST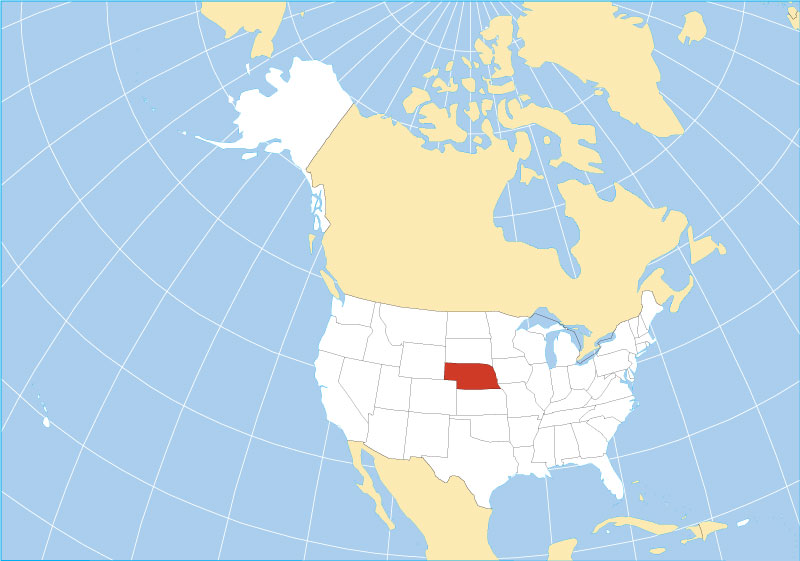 Nebraska is a landlocked state west of the Mississippi River in the central US. It is one of the states in the Great Plains region, the broad territory of more or less flat land expanding north to south in the middle of the United States.


Nebraska is bordered by South Dakota to the north, Kansas to the south, Colorado to the southwest, and Wyoming to the west, the Missouri River forms the border with Iowa and Missouri in east.




History


In 1682, René-Robert Cavelier (aka Sieur de La Salle), a French Jesuit and 'explorer', claimed a vast area, including that of what is today Nebraska, for the French Crown.

The claim included all the territory drained by the Mississippi River and its tributaries, he named it Louisiana, later known as Louisiana Territory.

Nebraska was acquired in 1803 as part of the Louisiana Purchase. A plot of land of 2.14 million km² (828,000 sq mi) changed ownership for $15 million, equivalent to $300 million today.

64 years later Nebraska became the 37th state of the US in 1867. The state's nickname is the Cornhusker State. Corn is a major cash crop that is farmed in Nebraska.



Area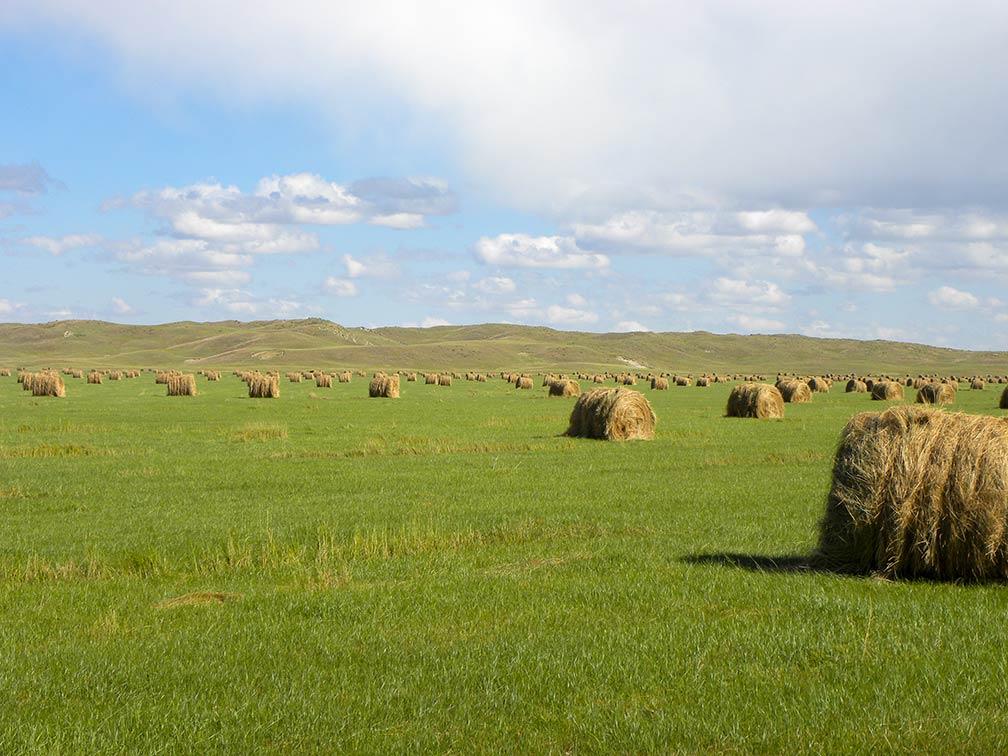 Image: NOAA Photo Library

The state occupies an area of 200,330 km² [1], it's about two third the size of Italy. Compared with other US states, Nebraska would fit into Texas 3.5 times.

Nebraska's landscape is mostly flat with gently rolling hills in the east, known as the Pine Ridge escarpment, the Sand Hills, a region of mixed-grass prairie on grass-stabilized sand dunes, and the semi arid High Plains, part of the Great Plains biome. On the High Plains is also Nebraska's highest point, the Panorama Point at 1654 m (5,424 ft), situated in the south western corner of the panhandle, in southwestern Kimball County in the middle of a vast plain landscape, the location is only visible by a stone marker.

Several rivers cross the state from west to east. Main rivers are the Niobrara River, the Loup River, the Platte River, and the Republican River.




Population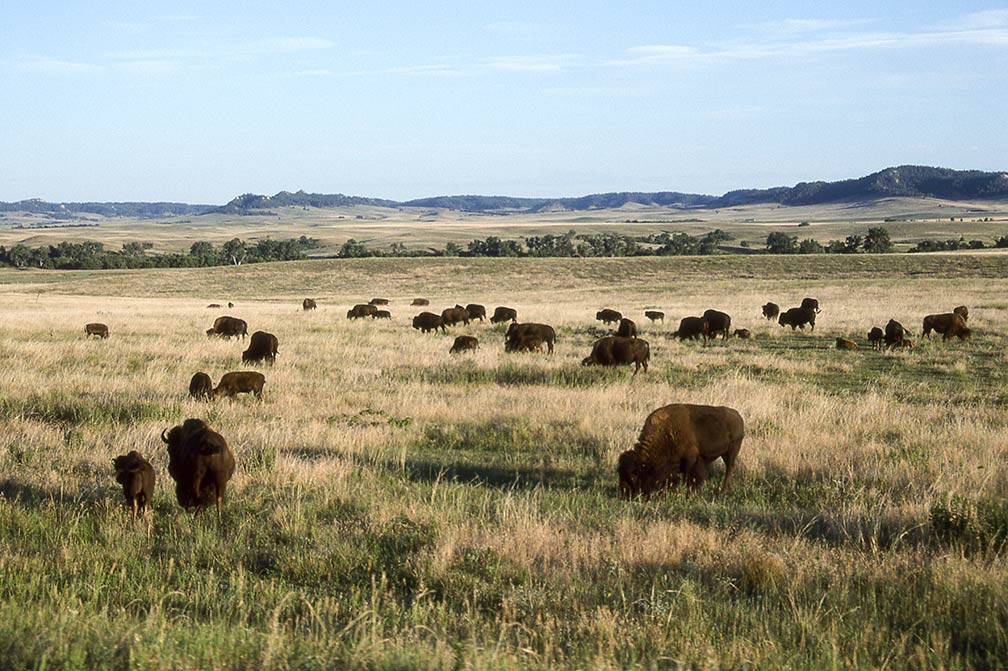 Image: Thomas Fields

Nebraska has a population of 1.9 million people (est. 2018) [2]. Capital city is Lincoln, largest city is Omaha, largest metropolitan area is Omaha–Council Bluffs (pop. 924,000).
Largest airport is Omaha's Eppley Airfield (IATA code: OMA).



Cities and Towns in Nebraska

The map shows the location of following cities and towns in Nebraska:

Largest cities in Nebraska with a population of more than 50,000:
Omaha (434,000), Lincoln (capital city, 269,000), Bellevue (54,000), Grand Island (50,000)


Population figures in 2014



Other cities and towns in Nebraska: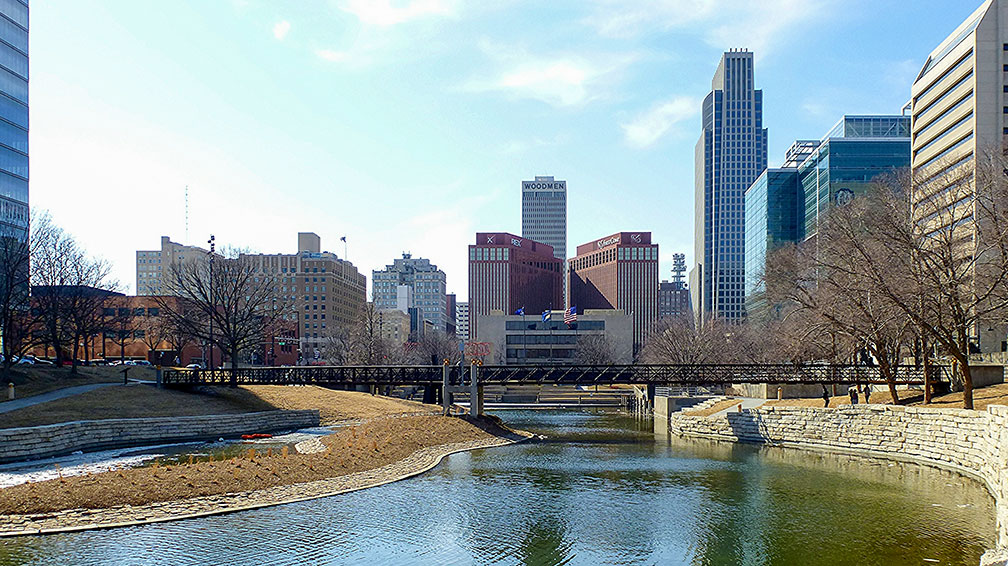 Image: Ali Eminov

Ainsworth, Alliance, Alma, Ansley, Auburn, Beatrice, Benkelman, Blair, Bridgeport, Broken Bow, Burwell, Chadron, Columbus, Crawford, Dunning, Fairbury, Falls City, Fremont, Gordon, Hartington, Hastings, Holdrege, Hyannis, Imperial, Kearney, Kimball, Lexington, McCook, Minden, Nebraska City, Neligh, Norfolk, North Platte, O'Neill, Ogallala, Rushville, Scottsbluff, Sidney, South Sioux City, Superior, Thedford, Valentine, Wahoo, Wayne, West Point, and York.

The detailed map is showing the US state of Nebraska with boundaries, the location of the state capital Lincoln, major cities and populated places, rivers, streams and lakes, interstate highways, principal highways, and railroads.




You are free to use this map for educational purposes (fair use), please refer to the Nations Online Project.