About Augusta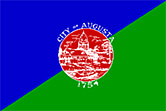 The satellite view shows Augusta, the seat of Kennebec County and the capital of
Maine
, the "The Pine Tree State" in the United States.
The city is located on the Kennebec River in the New England Region in the southwestern part of Maine, about 180 mi (290 km) east of
Montpelier
, VT and about 160 mi (260 km) northeast of
Boston
.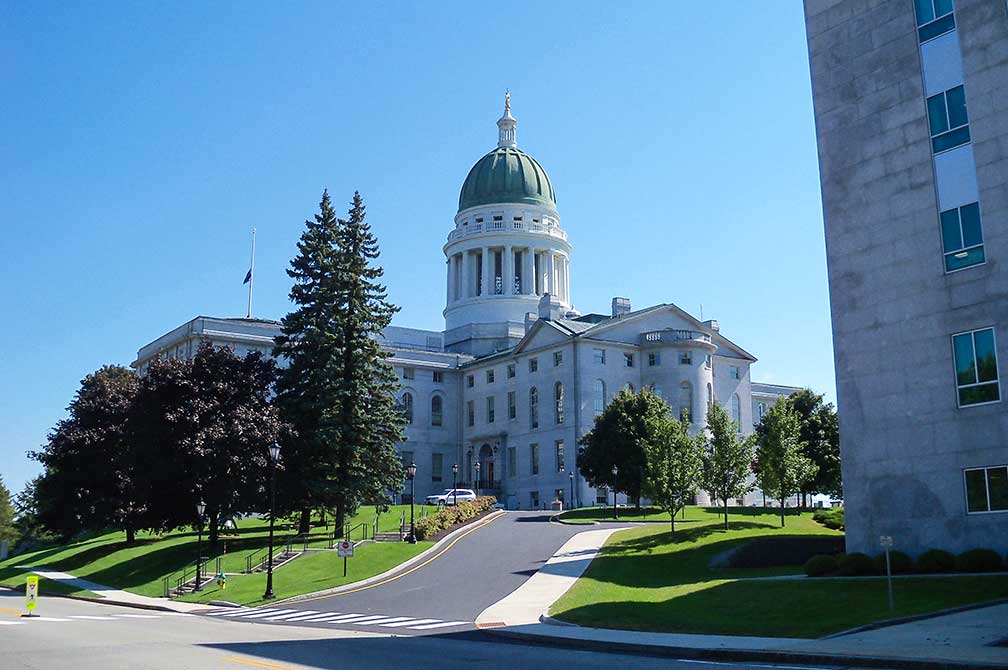 Image: Alexius Horatius
In 1754 in the time of the French and Indian War, a palisade fort was built at the head of navigation of the Kennebec River, adjacent to Cushnoc, a 17th-century trading post, to protect English villages in the region and to promote settlement in the area. The British colonial outpost was named Fort Western.
Cushnoc was incorporated in 1771, and the name changed to Augusta. Maine, originally an exclave of Massachusetts became a state in 1820. Maine's first capital of was in the port city of Portland, but the government moved to Augusta in 1832, for its more central location within the state.
Today Augusta has a population of about 18,600 inhabitants (in 2018). The city comes with five public schools, one private school, one college, the
University of Maine at Augusta
(
www.uma.edu
), and two public libraries.
What distinguishes Augusta from other American state capitals?
1. It is the easternmost US state capital.
2. It is the third smallest US state capital.
Main(e) sights: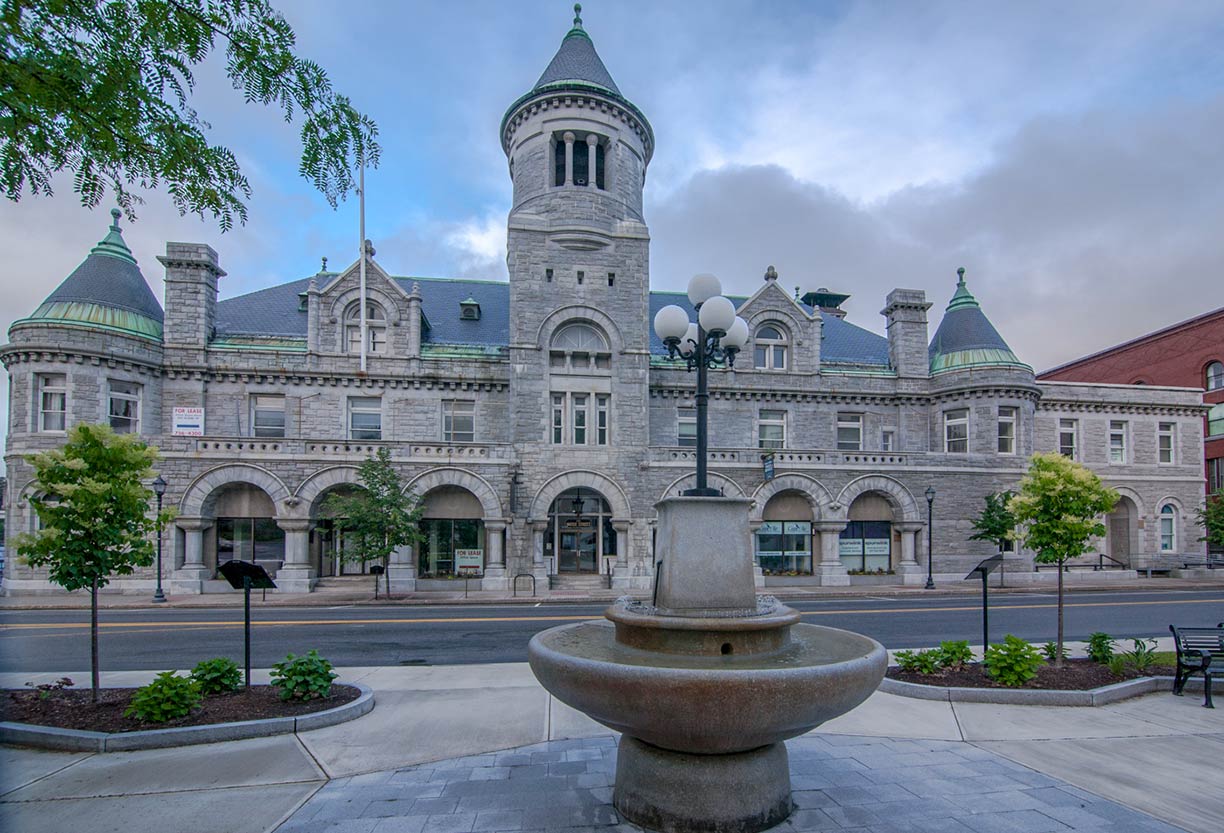 Image: Paul VanDerWerf
State Capitol Building
, known as the Maine State House, completed in 1832. The bicameral Maine Legislature convenes at the State House.
Maine State Museum
(
mainestatemuseum.org
), historical exhibitions like "Inventors and Sportsmen: Maine Gunsmiths in the 1800s" and "To the Highest Standard" with a focus on Civil War flags.
Blaine House
(
www.blainehouse.org
), or Executive Mansion, is the official residence of the Governor of Maine.
Kennebec Arsenal
, the historic arsenal on Arsenal Street, that overlooks the Kennebec River.
Children's Discovery Museum
(
www.childrensdiscoverymuseum.org
), fun 4 kids, an indoor playground with a pretend restaurant, and a pretend supermarket, the museum is hidden in a small shopping complex.
Old Fort Western
, (
www.augustamaine.gov/old_fort_western/
) a former British colonial outpost built in 1754, now the oldest surviving wood fort in New England.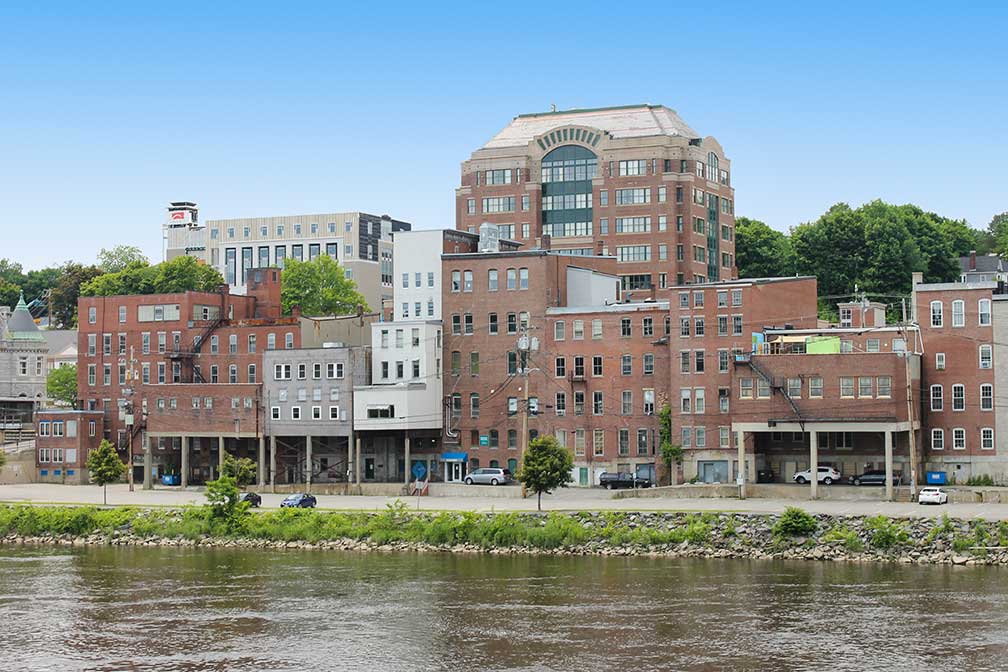 Image: Billy Hathorn
The Viles Arboretum
(
www.vilesarboretum.org
), is a 224-acre park with a botanical garden and an arboretum; there is a tree nursery as well, named the Tree Farm Demonstration Area.
Lakes:
Maine is a state of many lakes, major lakes around Augusta are:
Cobbosseecontee Lake
, lake with a lighthouse,
Maranacook Lake
, a lake in the Winthrop Lakes Region,
Lake Messalonskee
is in the Belgrade Lakes region,
Togus Pond
, a fishing lake, and
Webber Pond
, a man-made lake in Vassalboro.
Just zoom in to see Maine State House, the state capitol of the State of Maine, completed in 1832.
The map shows a city map of Augusta with expressways, main roads, and streets, and
Augusta State Airport
(
IATA code
: AUG).
To find a location use the form below.