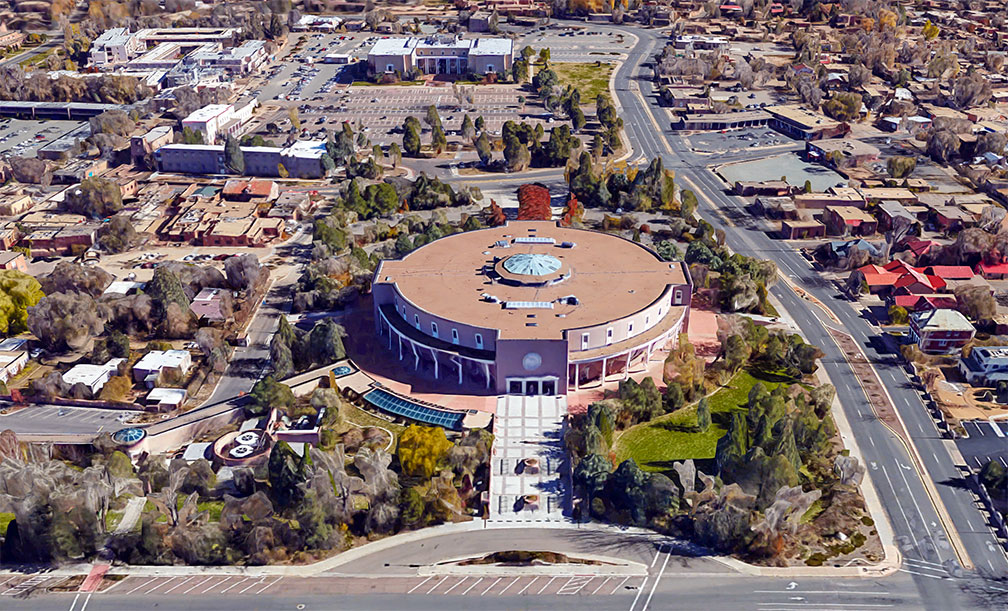 Image: Google
New Mexico has a
population
of 2 million people (in 2019);
[5]
it is among the least densely populated US states (rank 45).
The capital is
Santa Fe
; the largest city is Albuquerque; the largest urban area is the Albuquerque metropolitan area, with a population of 918,000 people.
The population of New Mexico is composed of Hispanic or Latino 49.3%, Caucasian (white) 36.8%, Native American 11%, African American 2.6%, and Asian 1.8%.
[6]
Spoken languages are English 64%, Spanish 28%, and Navajo 4%.
The map shows the location of the following cities and towns in New Mexico:
Largest cities in New Mexico with a population of more than 40,000:
Albuquerque (560,000), Las Cruces (103,000), Rio Rancho (98,000),
Santa Fe
(84,600), Roswell (47,600), Farmington (44,800), South Valley (41,000, part of Albuquerque Metropolitan Area)
Population figures in 2018
The largest
airport
in the state of New Mexico is
Albuquerque International Sunport
(
IATA code
: ABQ) in Albuquerque. The S
anta Fe Regional Airport
(
IATA code
: SAF) serves the capital.
Other cities and towns in New Mexico shown on the map:
Alamogordo, Artesia, Aztec, Belen, Bernalillo, Carlsbad, Carrizozo, Cimarron, Clayton, Clovis, Cuba, Deming, Des Moines, Espanola, Estancia, Fort Sumner, Gallup, Grants, Hatch, Hobbs, Las Vegas, Logan, Lordsburg, Los Alamos, Lovington, Mora, Mosquero, Portales, Raton, Reserve, Santa Rosa, Shiprock, Silver City, Socorro, Springer, Taos, Tierra Amarilla, Truth or Consequences, Tucumcari, Vaughn, and Zuni.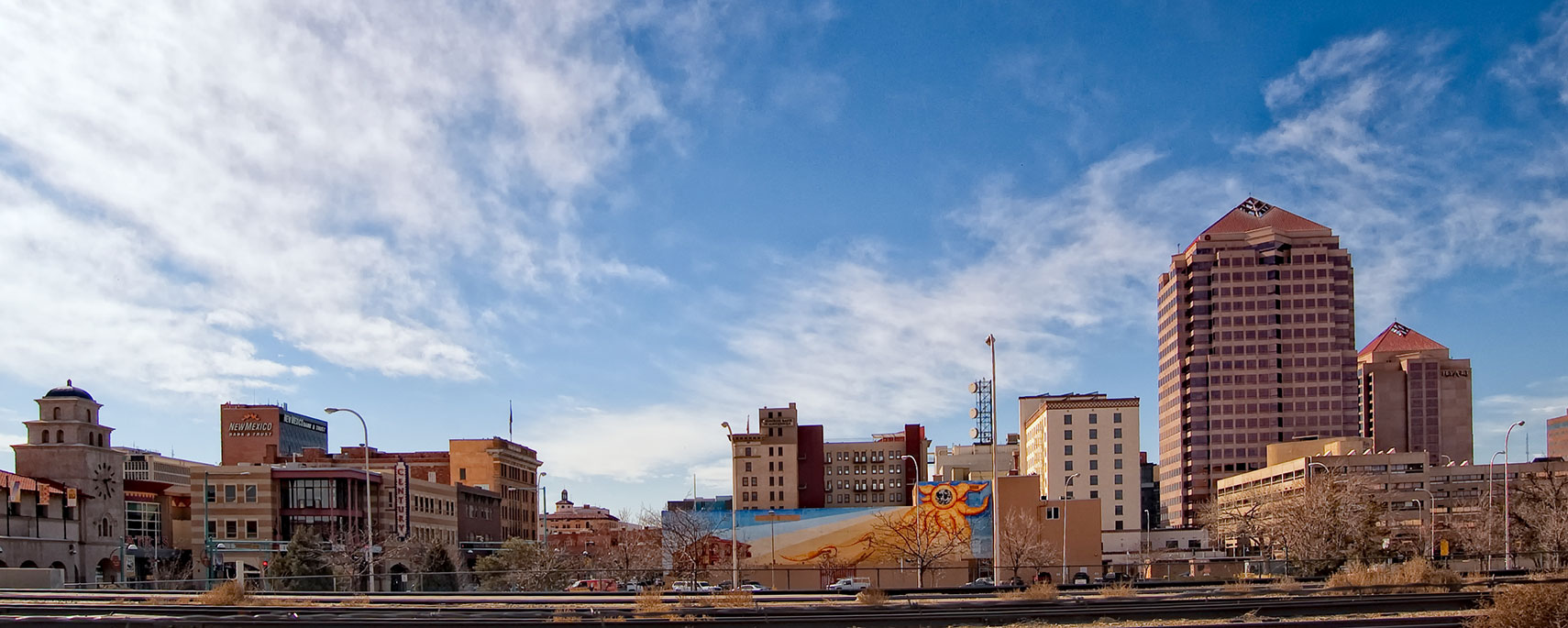 Image: Mike Tungate