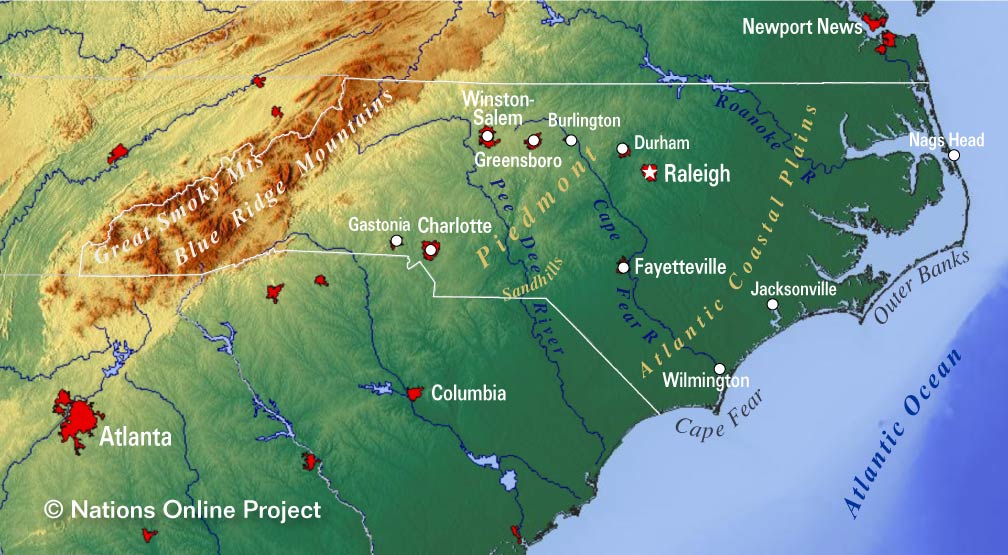 Area
With an
area
of 139,390 km² (53,819 sq mi),
[1]
the state is about twice the size of
Ireland
. Compared with other US states, North Carolina would fit into Texas five times.
North Carolina is divided into 100 counties.
Climate
Most of the state features a humid subtropical climate.
North Carolina's Landscape
The geography of North Carolina consists of four different regions (from east to west)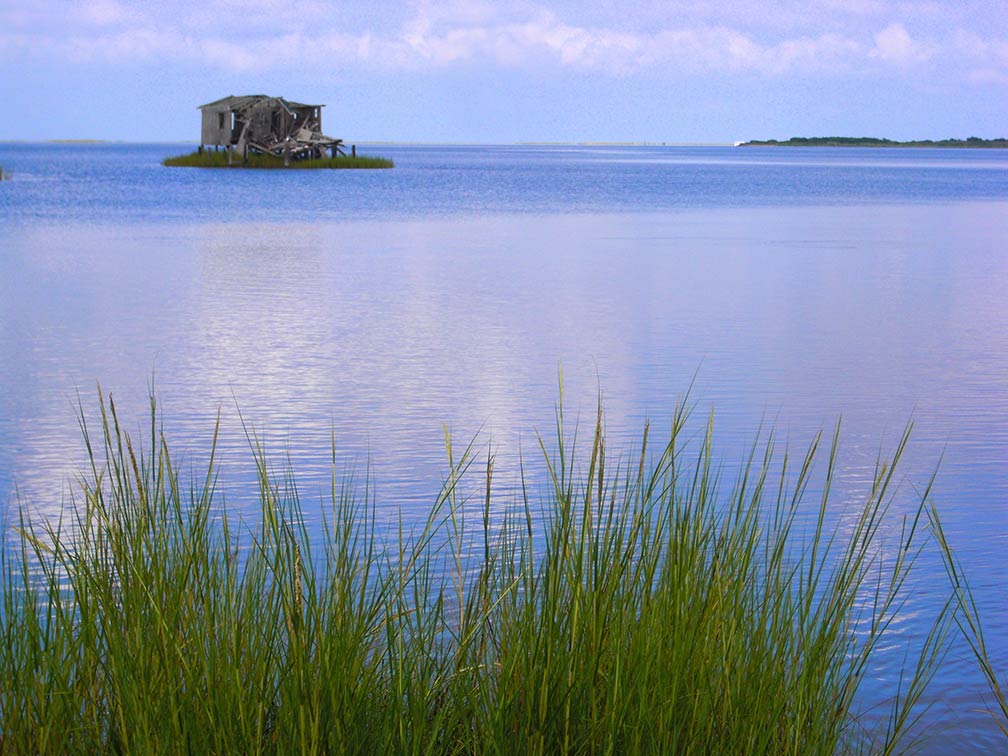 Image: Eric Wettstein
The sandy islands of the
Outer Banks
, a 300 km long string of barrier islands and spits off the coast of North Carolina, separating the Atlantic Ocean from the brackish inlets and sounds of the coastal region.
North Carolina has its share of the
Atlantic Coastal Plain
; the Tidewater region covers roughly 40% of the state's area.
The
Piedmont
Plateau, a hilly region between the Atlantic Coastal Plain and the Appalachian Mountains, is marked by the escarpment of the Atlantic Seaboard fall line in the east, which separates the Coastal Plains from the Piedmont.
To the west of the Piedmont rise the densely forested mountain chains of the
Blue Ridge Mountains
and the
Great Smoky Mountains
, subranges of the larger Appalachians.
The highest elevation in the state is
Mount Mitchell
at 2,037 m (6,684 ft). The highest mountain in the Eastern United States is located in the Black Mountains, a subrange of the Blue Ridge Mountains.