About Utah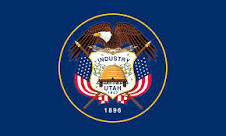 Time Zone Mountain:
UTC −7/DST−6
Clock shows DST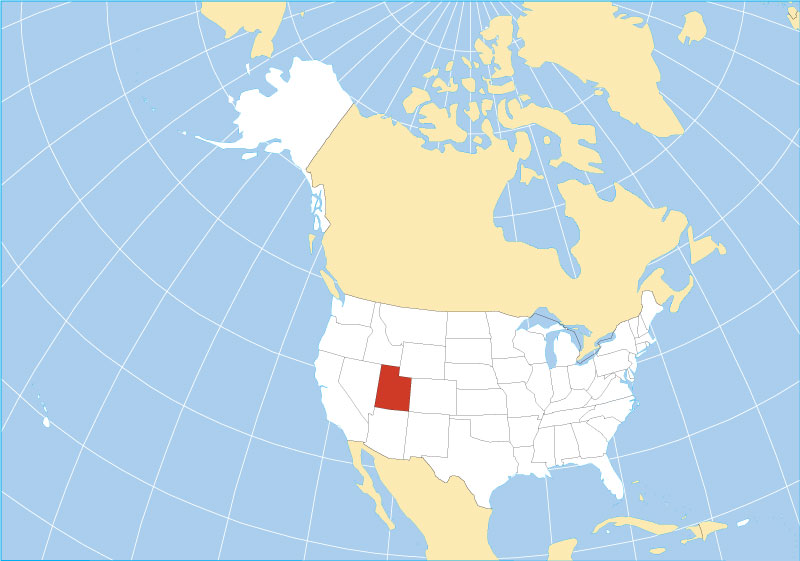 Utah is one of the 50 US states located in the western United States. The landlocked state is bordered by Idaho and Wyoming in north, by Colorado in the east, and at a single point by New Mexico to the southeast (at the Four Corners Monument), by Arizona in the south; and by Nevada in west. Utah consists of 29 counties.

The region what is today Utah, became part of Mexico in 1821 and was ceded to the US in 1848. Utah became the 45th state of the US in 1896.



Area
area of 219,882 km² of (84,897 sq mi) [1], compared it is somewhat smaller than the island of Great Britain (229,848 km²) or about half the size of Iraq. Compared with other US states, Utah would fit into Texas more than three times.





Lakes
Major geographical features of the Beehive State (its nickname) are: the Great Salt Lake Desert, a desert formed by a large dry lake (paleolake) between the Great Salt Lake and the Nevada border, east of Salt Lake City. The evaporated lake was once part of Lake Bonneville, a prehistoric pluvial lake that covered much of the eastern part of North America's Great Basin region.
The Great Salt Lake, the largest salt water lake in the Western Hemisphere is also a remnant of Lake Bonneville.

Utah Lake south of Salt Lake City and west of the Wasatch Mountain Range is shallow freshwater lake with only one river outlet, the Jordan River. Sevier Lake in the Sevier Desert is fed by the Beaver and Sevier rivers. Lake Powell, is a reservoir on the Colorado River in southern Utah and northern Arizona. Its water is used to retain and supply water to several western United States.



Rivers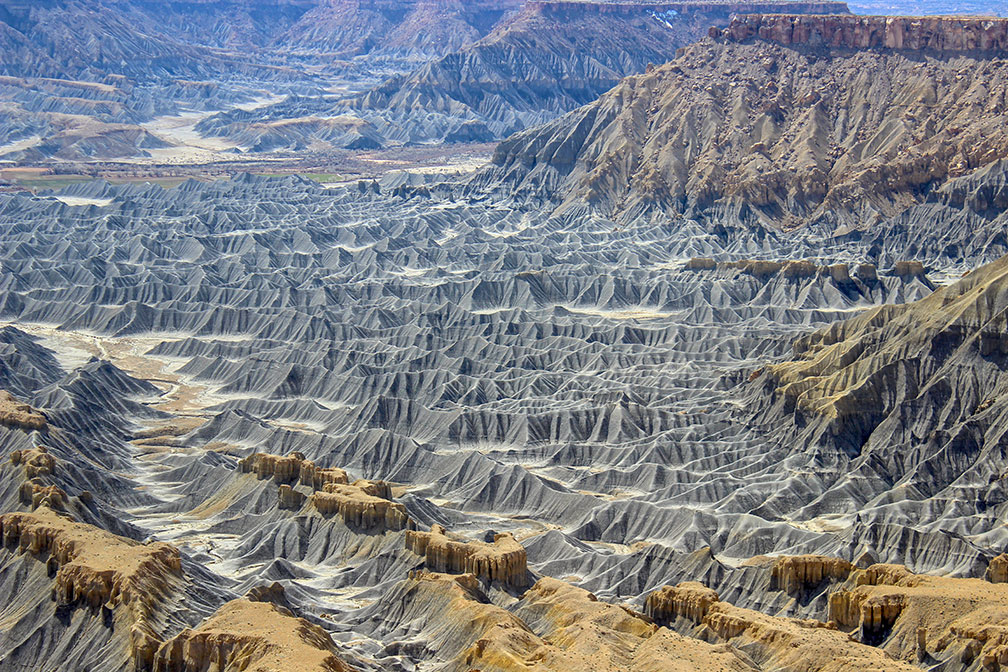 Image: DanHobley

Major rivers in Utah are the Colorado, one of the principal rivers of the Southwestern United States. The Green River in the western United States is a chief tributary of the Colorado River. The Bear River is the largest tributary of the Great Salt Lake, it drains the mountainous area and valleys northeast of the lake. The San Juan River in the south eastern corner of Utah, is another major tributary of the Colorado River, it defines the northern border of the Navajo Reservation. The Sevier River is the longest river 449 km (279 mi) entirely in Utah, it feeds the Sevier Lake, the is used extensively for irrigation and consequently Sevier Lake is now essentially dry. The 388 km (241 mi) long Dolores River drains an arid region of the Colorado Plateau in Colorado before it flows into the Colorado River. Blacks Fork is a 282 km long (175 mi) tributary of the Green River. The White River is also a tributary of the Green River. The Virgin River, a 261 km (162 mi) long tributary of the Colorado, was designated Utah's first wild and scenic river. The Price River has its source in the Wasatch Range, it flows then southeastward through Price Canyon and empties into the Green River.



Mountains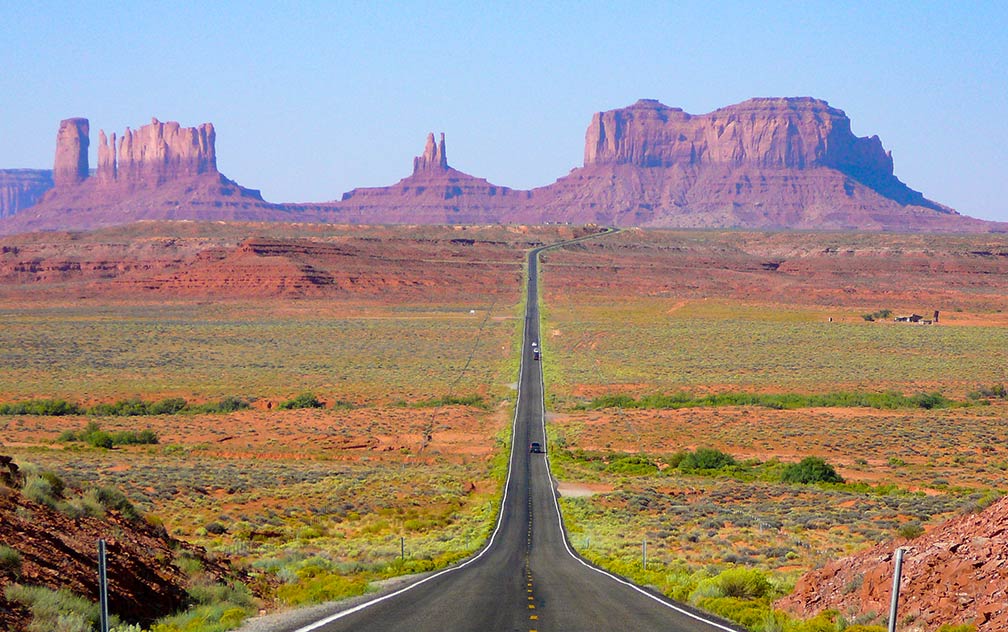 Image: Marc Averette

The Wasatch Range is a 430 km (270 mi) long mountain chain running from the Utah-Idaho border, south through central Utah. Highest peak in the Wasatch is Mount Nebo at an elevation of 3,636 m (11,928 ft).
In Utah's south east near the city of Moab, along the Utah/Colorado border, there is the La Sal Range with its highest elevation at Mount Peale (3,877 m or 12,721 ft). The Henry Mountains is in the southeastern portion of Utah, highest peak is Mount Ellen at 3,512 m (11,522 ft). The Navajo Mountain on the Utah/Arizona border is the highest point in the Navajo Nation.

Highest point
Highest point is Kings Peak within the Uinta Mountains reaching 4,123 m (13,528 ft) in northeastern Utah.




National Parks of Utah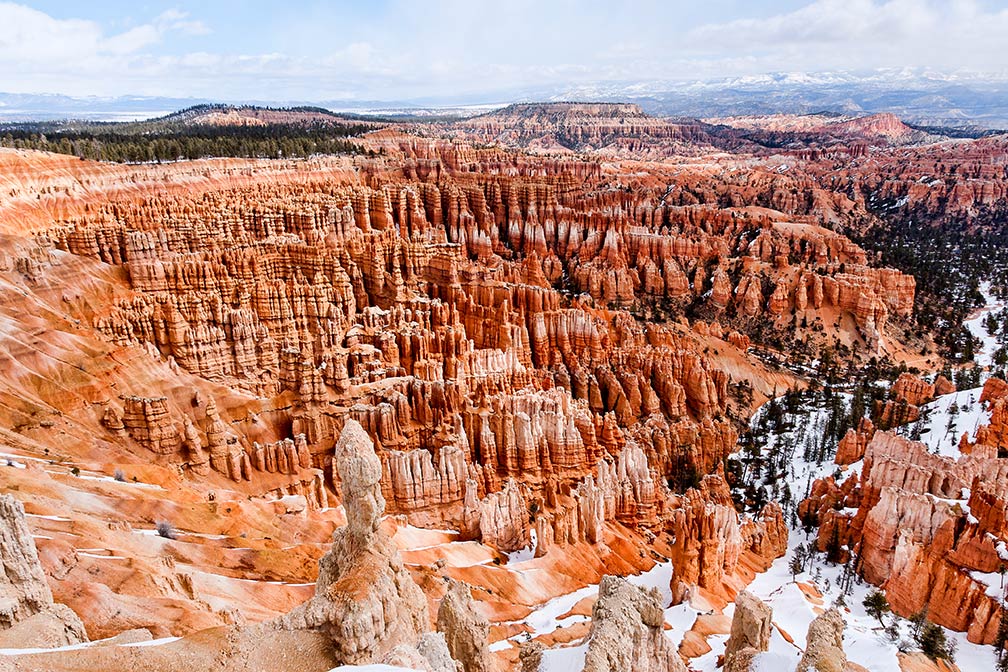 Image: Jean-Christophe BENOIST

Arches National Park has some 2,000 natural sandstone arches. Bryce Canyon, hundreds of multicolored sandstone hoodoos (fairy chimney) created by erosion (or a stoned god). Canyonlands, a maze of canyons, mesas, and buttes shaped the waters of the Colorado River, the Green River, and their tributaries. Capitol Reef, desert landscape with picturesque geologic landforms and rock formations in south-central Utah, facilitates scenic hiking. Zion National Park with famous Zion Canyon, a deep and narrow gorge carved by the North Fork of the Virgin River. Monument Valley Navajo Tribal Park, the Navajo Nation equivalent to a national park, Monument Valley is world famous for its isolated colossal shafts and buttes of rock.
The Valley lies mostly in northern Arizona, but the highway turn-off that leads into it is across the border in Utah.



Population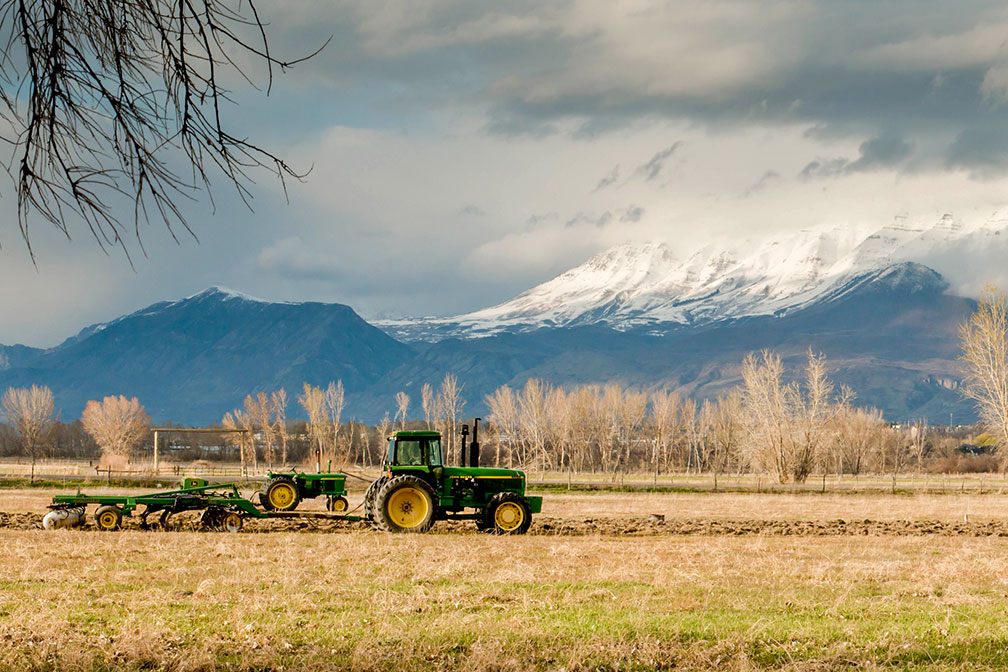 Image: rcfalcon

In large parts Utah is sparsely inhabited because around 80% of its population of 3.1 million people (2018 est.) [2] live in the north central part of the state, at the Wasatch Front; a chain of cities and towns running roughly north to south along the Wasatch Mountain Range. In its center lies the capital, largest city and largest metropolitan area, Salt Lake City.

Other major cities are West Valley City, a suburb of Salt Lake City. Provo, the county seat of Utah County; West Jordan, another suburb of Salt Lake City; Orem, a city in Utah County; and Sandy, a city in Salt Lake County.
By far the largest airport in the state is Salt Lake City International Airport (IATA code: SLC)


Cities and Towns in Utah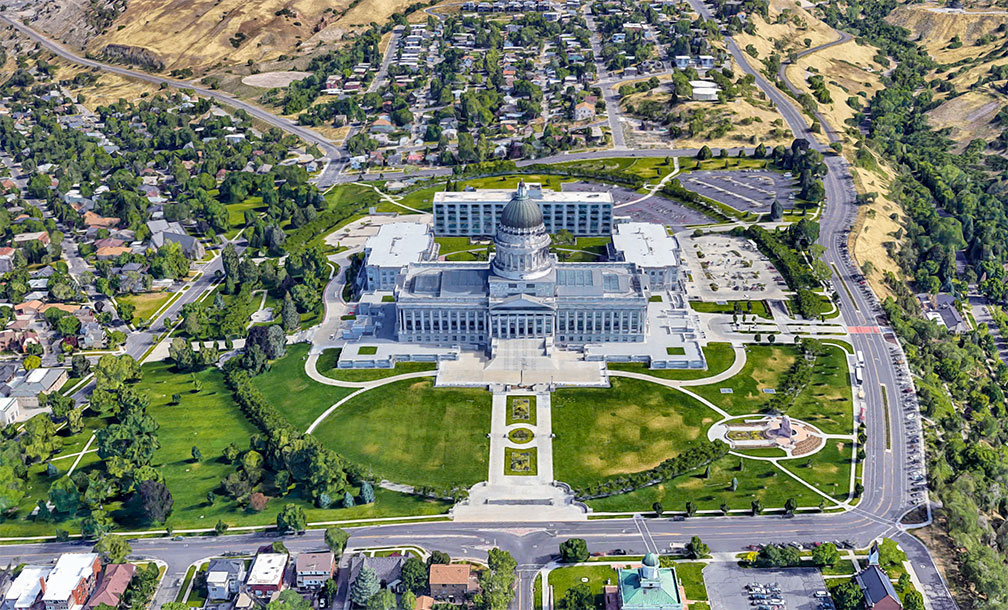 Image: Google

Map shows the location of following cities and towns in Utah:

Major cities are: Salt Lake City, Provo, Ogden, Park City, St. George, Orem


Other cities and towns in Utah:
American Fork, Beaver, Blanding, Bluff, Bountiful, Brigham City, Castle Dale, Cedar City, Coalville, Delta, Duchesne, Dutch John, Ephraim, Fillmore, Green River, Gunnison, Hanksville, Heber City, Hurricane, Junction, Kanab, Layton, Loa, Logan, Milford, Moab, Monticello, Morgan, Mt Pleasant, Murray, Nephi, Panguitch, Parowan, Price, Randolph, Richfield, Roosevelt, Roy, Sandy, Tooele, Torrey, Vernal, Wendover, West Valley City, and Woodruff.



Image: Garrett
The detailed map below shows the US state of Utah with boundaries, the location of the state capital Salt Lake City, major cities and populated places, streams and lakes, interstate highways, principal highways, and railroads.

You are free to use this map for educational purposes (fair use), please refer to the Nations Online Project.