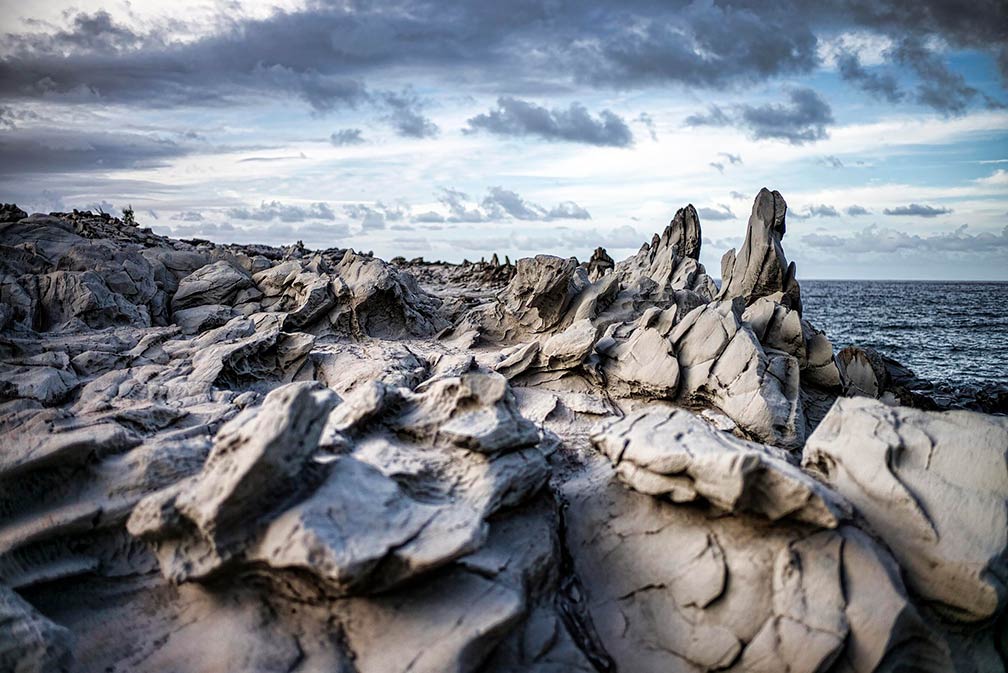 Image: Christopher Michel
On the map above, you see the eight largest islands, the "main islands" located at the southeastern end of the archipelago. In order from the northwest to southeast, they are
Niihau
(Ni'ihau, The Forbidden Isle),
Kauai
(Kaua'i, The Garden Isle),
Oahu
(O'ahu, The Gathering Place),
Molokai
(Moloka'i, The Friendly Isle),
Lanai
(Lānaʻi, The Pineapple Isle),
Kahoolawe
(Kaho'olawe, The Target Isle),
Maui
(The Valley Isle), and
Hawaii
(Hawai'i, The Big Island).
Main Geographical Features of Hawaii
The geographical features of Hawaii are just stunning. The islands rise from the floor of the abyssal Northeast Pacific Basin that has an average depth of 5,000 m. The Hawaiian Islands are the exposed peaks of the Hawaiian-Emperor seamount chain. The massive submarine mountain range was formed by volcanic activity over several hotspots in the earth's mantle and extends for about 6,200 km (3,900 mi) from the Aleutian Trench in the far northwest Pacific to the island of Hawaii.
Hawaii's tallest mountain is
Mauna Kea
, a sleeping volcano that rises 4,205 m (13,796 ft) from sea level, but measured from its base on the ocean floor to its peak, its height is 10,203 m (33,476 ft), making it the highest mountain on Earth.
[5]