About Arkansas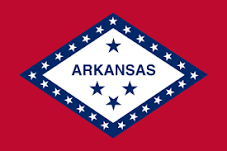 Time Zone Central:
UTC −6/−5
Clock shows DST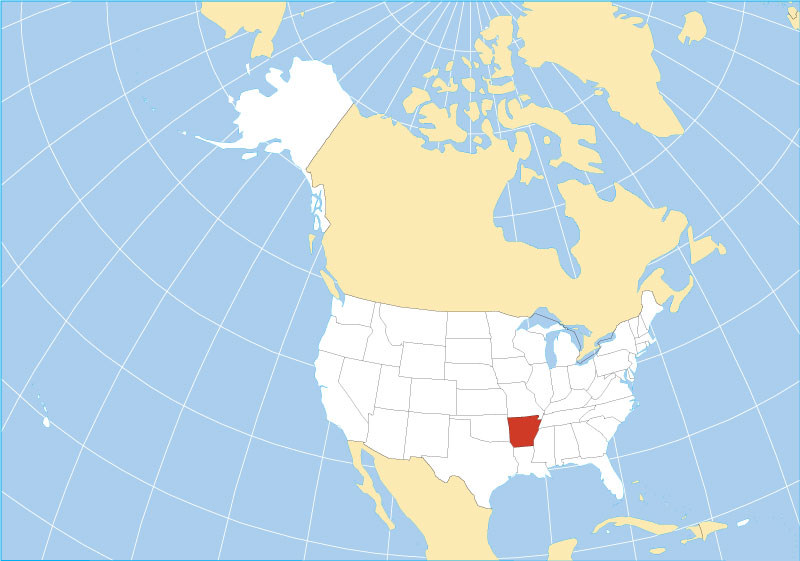 Arkansas is nicknamed the Natural State, a landlocked state in the South Central region of the US.

Arkansas is bordered by six other states. By Missouri to the north, by Louisiana to the south, by Texas to the southwest, by Oklahoma in west.
The Mississippi River forms the state borders to Tennessee and Mississippi in east.




History
Woodland people and Mississippians inhabited the river valleys of what is now Arkansas for thousands of years. Their descendants were among the first to encounter European explorers and colonists in the sixteenth century.



The United States acquired the area of Arkansas from France as part of the Louisiana Purchase in 1803. The former French trading post became the first capital of the Arkansas Territory in 1819, but the capital was relocated in 1821 to Little Rock in the center of the state. Arkansas became a state on 15 June 15, 1836, it was the 25th state to join the union.



Area
The state covers an area of 137,730 km² (53,178 sq mi), [1] making Arkansas somewhat larger than half the size of the UK. Compared with other US states, Arkansas would fit into Texas about 5 times, but it is 6 times larger then New Jersey.




Six regions which define the Geography of Arkansas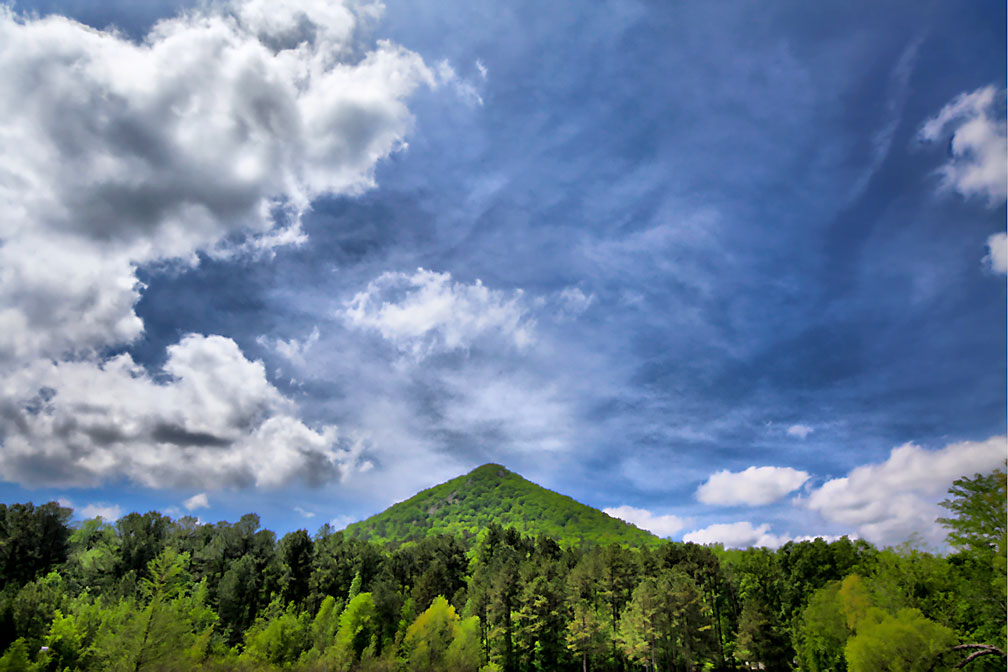 Image: AR Nature Gal

1. There are the U.S. Interior Highlands in the northwestern portion of the state, the deeply dissected Ozark Plateau with the Boston Mountains which form the southwestern part of the Ozarks.

2. South of the plateau lies the Arkansas River Valley, a 65 km (40 mi) wide basin that separates the Ozarks from the Ouachita Mountains.

3. Ouachita Mountains, the mountain range in west central Arkansas with the highest point in the state, Mount Magazine at 2,753 ft (839 m).

4. South of the Ouachita Mountains, in the south western part of Arkansas, there are the southern lowlands, known as the West Gulf Coastal Plain an area with a rolling topography and extensive regions of mixed forest.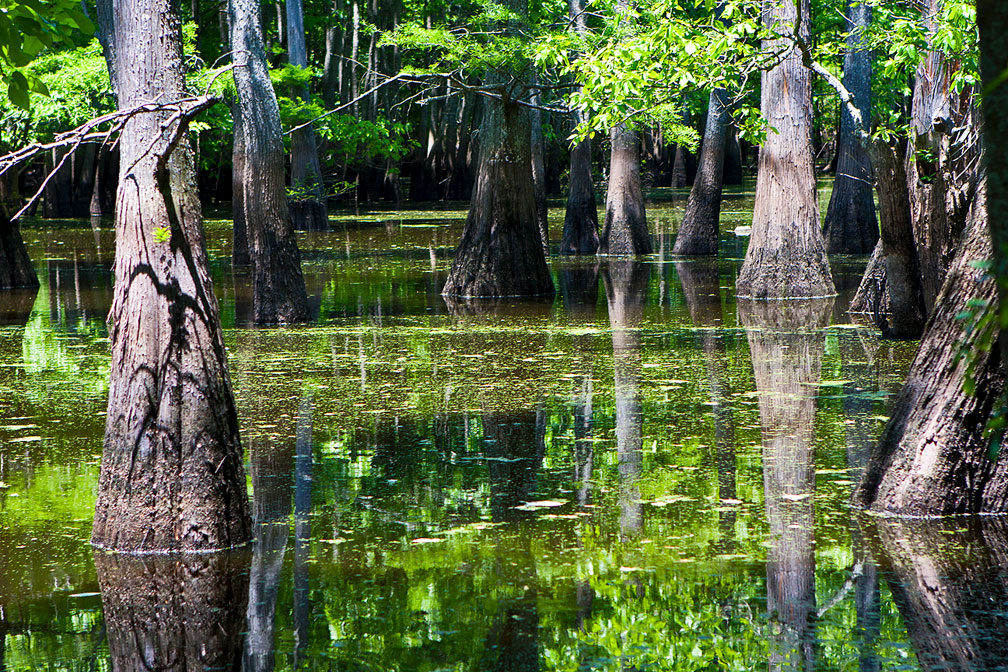 Image: Julius Whittington

5. The Arkansas Delta, the fertile, agriculture dominated region in the eastern part of the state along the Mississippi River, is part of the Mississippi River Alluvial Plain, lowlands formed by the Mississippi and its tributaries over geological time spans.

6. Crowley's Ridge is a 340 km (207 mi) long unique geological formation that rises up to 170 m (550 ft) above the delta region of northeastern Arkansas in the Mississippi Alluvial Plain. It is believed that the ridge was once a giant sand and gravel island left between the Mississippi and Ohio rivers.


Main rivers in Arkansas are the Mississippi, the Arkansas and the White River, St. Francis River, Red River, the Ouachita River, and their tributaries.


Population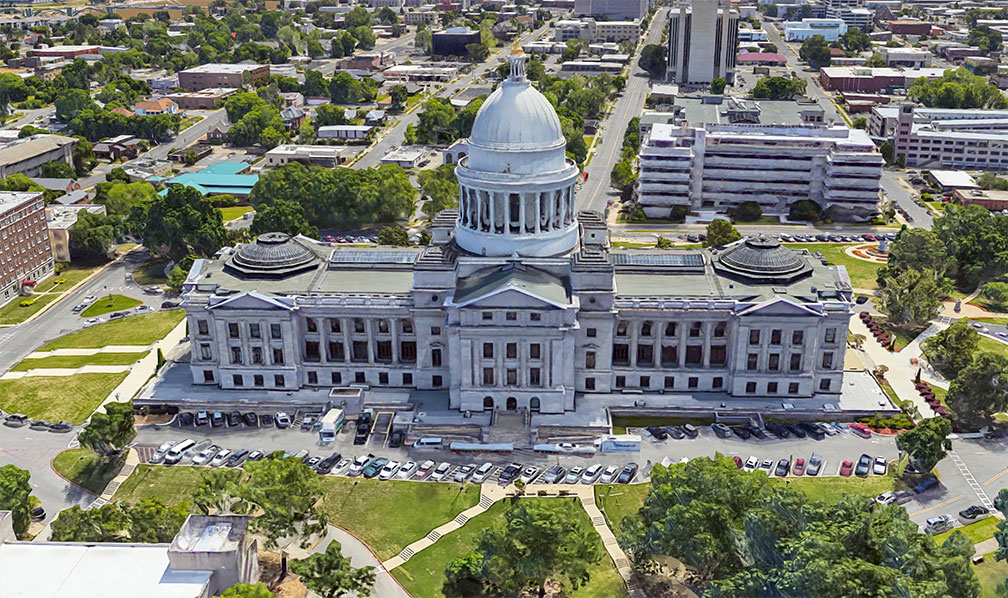 Image: Google

The 'Natural State' has a population of just under 3 million people (est. 2018). [2]
Capital and largest city is Little Rock.
Much of the state is still rural and predominantly agricultural. Population centers are in Little Rock-North, Little Rock, Conway, Fort Smith, Pine Bluff, and Jonesboro.

Largest airport in the state is Bill and Hillary Clinton National Airport (Adams Field; IATA code: LIT) in Little Rock.



Cities and Towns in Arkansas

The map shows the location of following cities and towns in Arkansas:

Largest city is Little Rock (

197,000

),

Cities with a population of more than 50,000:

Fort Smith, Fayetteville, Springdale, Jonesboro, North Little Rock, Conway, Rogers, and Benton.

Other cities and towns: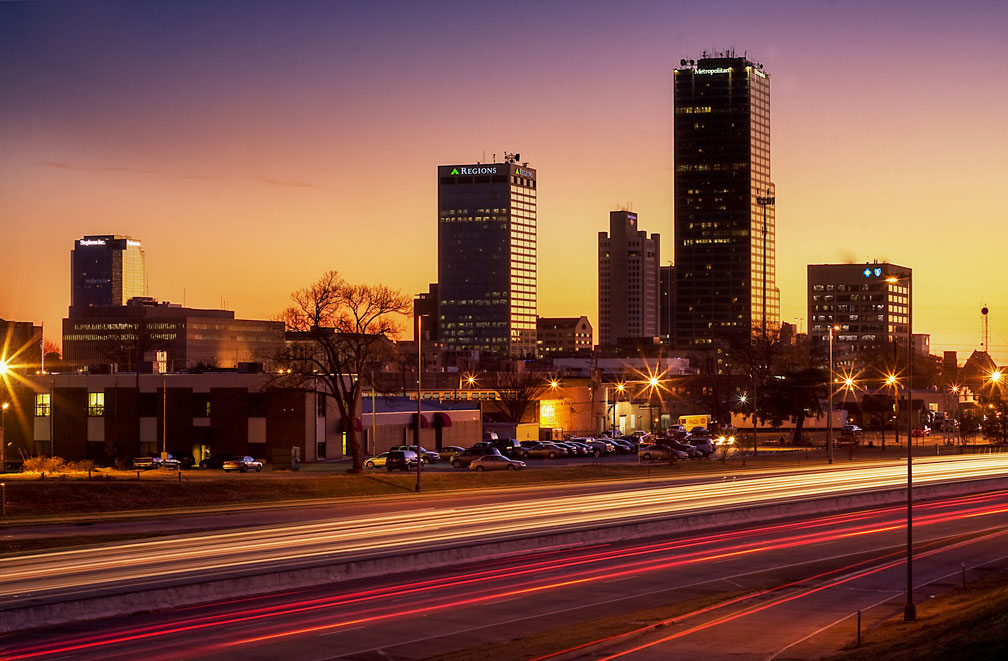 Image: Clayton Wells

Arkadelphia, Ash Flat, Ashdown, Bald Knob, Batesville, Bentonville, Blytheville, Brinkley, Camden, Clarendon, Clarksville, Clinton, Crossett, De Queen, De Witt, Dumas, El Dorado, Fordyce, Forrest City, Greenwood, Hamburg, Hampton, Harrisburg, Harrison, Heber Springs, Helena, Hope, Hot Springs, Huntsville, Jacksonville, Junction City, Lake Village, Lewisville, Little Rock, Magnolia, Malvern, Marianna, Mena, Monticello, Morrilton, Mountain Home, Nashville, Newport, Ola, Osceola, Ozark, Paragould, Piggott, Pine Bluff, Pocahontas, Russellville, Searcy, Sheridan, Stuttgart, Texarkana, Waldron, Walnut Ridge, Warren, West Memphis, Wynne, and Yellville.




The detailed map is showing the US state of Arkansas with boundaries, the location of the state capital Little Rock, major cities and populated places, rivers, streams and lakes, interstate highways, principal highways, and railroads.






You are free to use this map for educational purposes (fair use), please refer to the Nations Online Project.