Cities and Towns in Idaho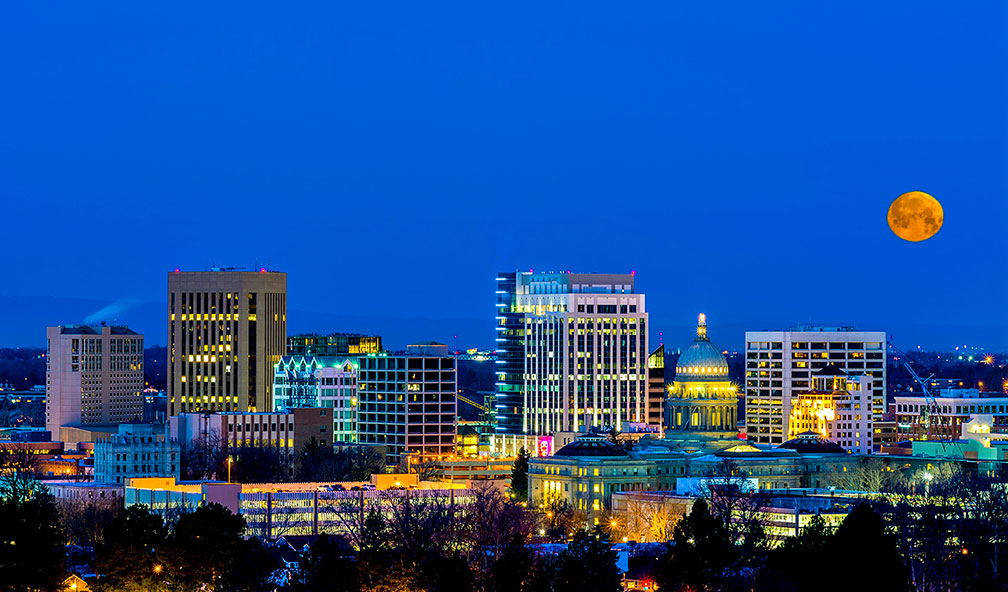 Image: Charles Knowles
The map shows the location of following cities and towns in Idaho:
Largest city is
Boise
(pop. 223,000; metro 665,000 in 2017),
Cities with a population of more than 50,000: Napa, Meridian, Idaho Falls, and Pocatello.
Other Idaho cities and towns:
American Falls, Arco, Blackfoot, Bonners Ferry, Burley, Caldwell, Cascade, Challis, Chubbuck, Coeur d'Alene, Downey, Dubois, Gooding, Grangeville, Hailey, Idaho City, Kellogg, Ketchum, Lewiston, Malad City, Mc Call, Montpelier, Moscow, Mountain Home, New Meadows, Orofino, Payette, Rexburg, Rupert, Salmon, Sandpoint, Shoshone, Soda Springs, St. Anthony, St. Maries, Sun Valley, Twin Falls, Wallace, and Weiser.