About Iowa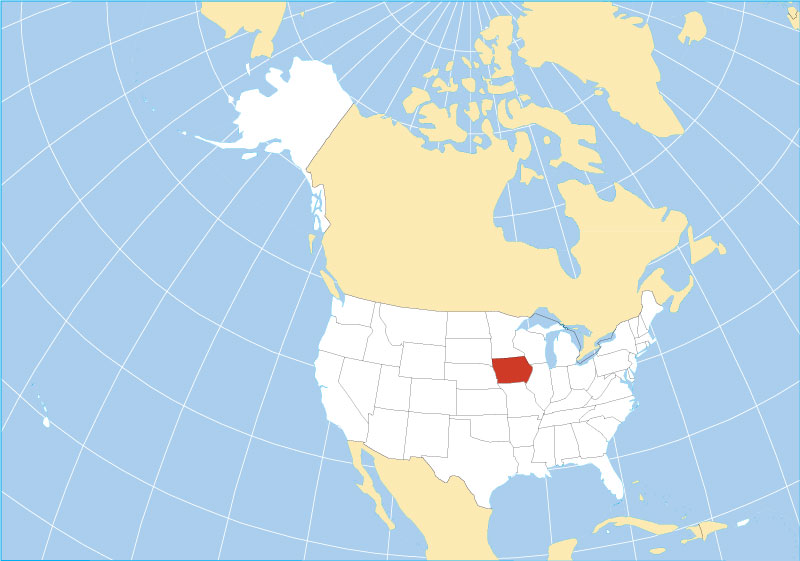 Iowa is a landlocked Midwestern U.S. state, bordered by
Minnesota
to the north,
Wisconsin
to the northeast,
Illinois
to the east and southeast,
Missouri
to the south,
Nebraska
to the west, and
South Dakota
to the northwest.
Iowa is the only state whose eastern and western borders are created entirely by rivers.
In the west, the Big Sioux River marks most of the border with South Dakota, then the river joins the Missouri, which constitutes the entire section of the state's border with Nebraska. The Mississippi River defines Iowa's eastern borders with Wisconsin and Illinois.
Some History
In colonial times the area of today Iowa was first part of French Louisiana and later part of Spanish Louisiana when
Spain
acquired the more or less uncharted territory from
France
. But Spain was slow to take actual possession of its newly acquired colony, and French colonists were understandably upset and even resentful to the idea of Spanish rule.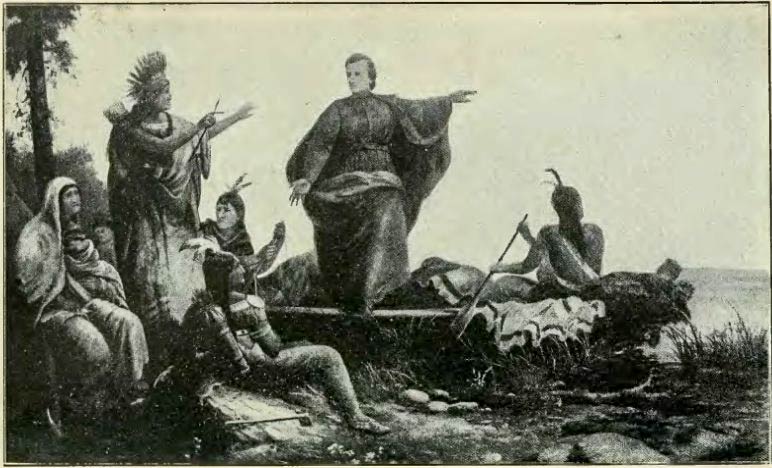 But the Spaniards had a problem with this property, many of the colony's officials were either French or of French ancestry.
Eventually, Spain returned the territory to France, just three weeks before the French sold the region to the United States for $15 million, the deal is known as the Louisiana Purchase.
After the Louisiana Purchase, first American settlers moved to Iowa in June 1833, people and families from Ohio, Pennsylvania, New York, Indiana, Kentucky, and Virginia in search of new frontiers.
In 1838, the U.S. Congress established the
Territory of Iowa
(Population 23,242).
Eight years later, on 28 December 1846, Iowa became the 29th state in the Union.
Short after admittance to the Union, Iowa organized campaigns for settlers and investors, boasting the young frontier state's fertile farmlands, with fine citizens, a free and open society, and a good government.