About Madison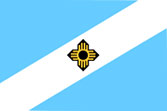 The satellite view shows Madison, the capital and second largest city of the State of
Wisconsin
, a Midwestern state with coastlines at Lake Superior and Lake Michigan in the East North Central Division of the

United States
. The city is also the county seat of Dane County. Madison is located in the Four Lakes region in south-central Wisconsin about 80 mi (127 km) west of
Milwaukee
, the state's largest city. A part of Madison is built on the isthmus (land-bridge) between Lake Mendota and Lake Monona.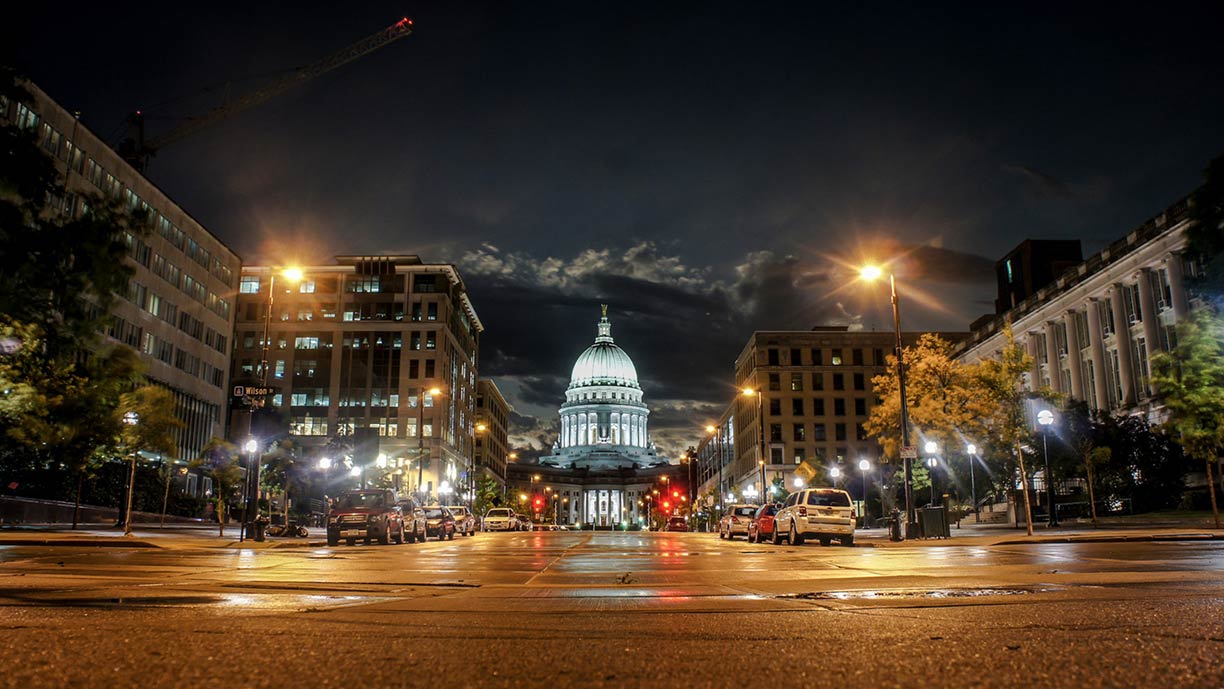 Image: Paul Frederickson
Wisconsin Territory was created in 1836 and in need for a capital. Although Madison existed only on paper back then, it was chosen by vote as the new seat of government, vigorously lobbied by James Doty, who had purchased over a thousand acres (4 km²) of land on the isthmus.
Today Madison is a mid-sized Midwestern city and college town with a population of 258,000 citizens (in 2018), about 660,000 people live in its metropolitan area.
The city is home to the
University of Wisconsin–Madison
, Wisconsin's flagship public university;
Edgewood College
, a private Dominican liberal arts college; and the
Madison Area Technical College
, a community college with an emphasis on technique.
Madison's economy is a government-based economy, the state government, the University of Wisconsin–Madison, and UW Health are the top employers. Other economic sectors are manufacturing, services, health (11 accredited hospitals), biotechnology and advertising.
Madison magnificent attractions: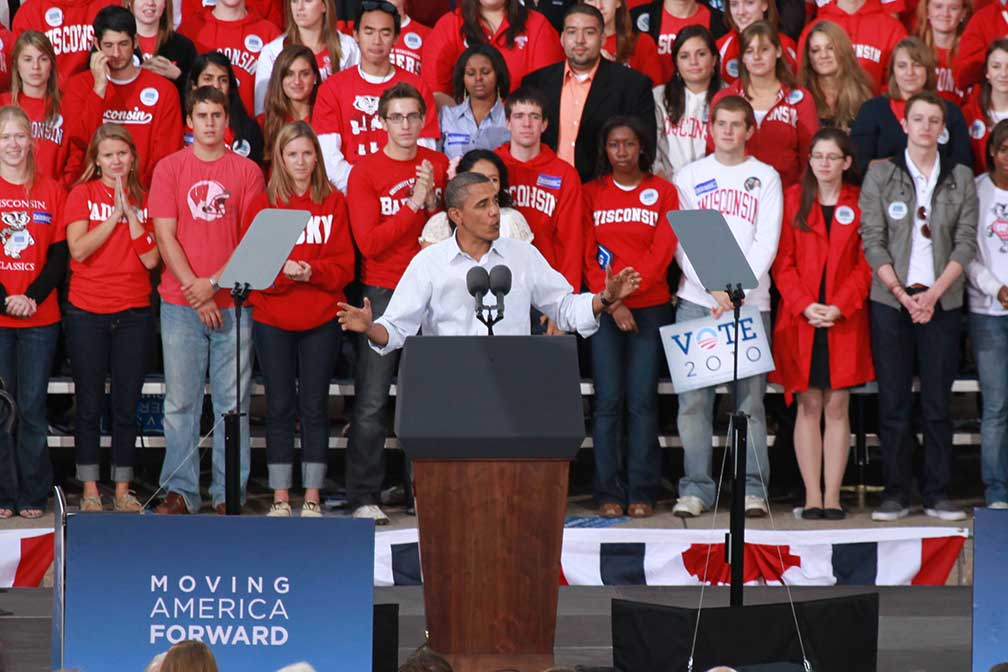 Image: John Kees
Madison is home to a number of historical sites and popular festivals.
Historical places:
Wisconsin State Capitol
(
tours.wisconsin.gov
) the 100 years old Badger state capitol is the third capitol building since Wisconsin's statehood in 1848; it was completed in 1917. The capitol building houses both chambers of the Wisconsin legislature, the Supreme Court and the Office of the Governor.
Governor's Mansion
(
wisconsinexecutiveresidence.com
) is an Executive Residence in Maple Bluff on the eastern shore of Lake Mendota. The building is the residence of Wisconsin's state governor.
Places:
Library Mall
is a city plaza in front of the Memorial Library, the primary research library in the state. The square, famous for its food trucks, is now a shopping mall in the making.
Visual arts: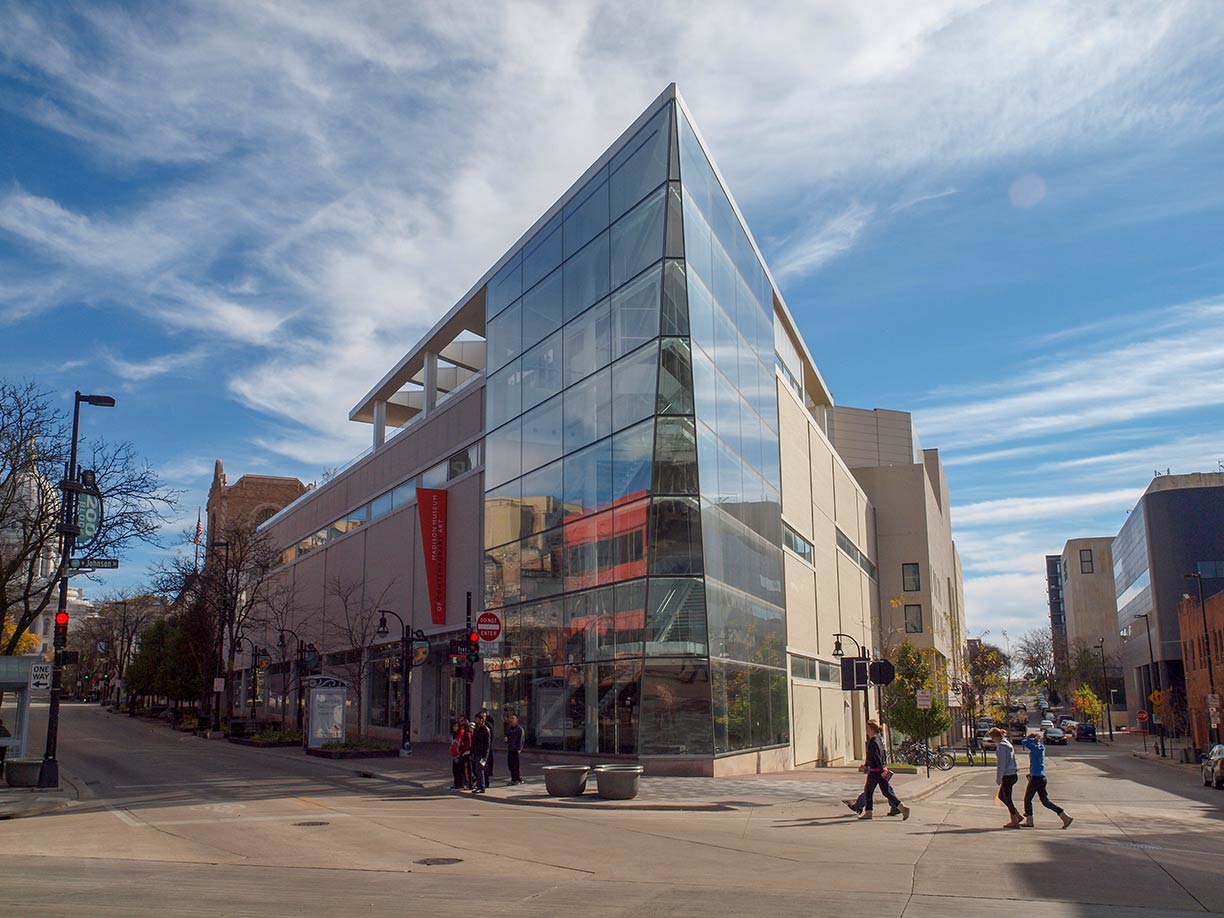 Image: Franco Folini
Chazen Museum of Art
(
chazen.wisc.edu
) is a major art museum on the compound of the University of Wisconsin–Madison, home to the second-largest collection of art in Wisconsin with more than 20,000 of works of European and American artists.
Madison Museum of Contemporary Art
(
www.mmoca.org
) MMoCA is an admission-free art museum with four gallery spaces and a Rooftop Sculpture Garden. The museum is part of Madison's Overture Center for the Arts.
Performing arts:
Overture Center for the Arts
(
www.overture.org
) performing arts center with several theaters and performing stages and an art gallery; it is also home to the Madison Symphony Orchestra (
madisonsymphony.org
).
Orpheum
(
madisonorpheum.com
) is a live performance and musical theater in downtown.
Majestic Theatre
(
majesticmadison.com
) the Vaudeville theater was built in 1906; it is a part of Madison's history. The 600-capacity live music venue is the oldest theater in town.
Museums:
University of Wisconsin Geology Museum
(
info
), a geology museum on the campus of the University of Wisconsin. According to locals, this is good for wasting time on a Saturday while you wait for a UW baseball.
Leonard R. Ingersoll Physics Museum
(
info
) is a museum about physical concepts with hands-on exhibits. The museum is located in the Chamberlin Hall on the University of Wisconsin-Madison campus.
Wisconsin Historical Museum
(
info)
is a museum about the history of Wisconsin, located at Capitol Square. The Wisconsin Historical Society operates the museum.
Kids:
Madison Children's Museum
(
madisonchildrensmuseum.org/
) interactive museum for children offers various activities and has predominantly good ratings (
more
).
Convention center: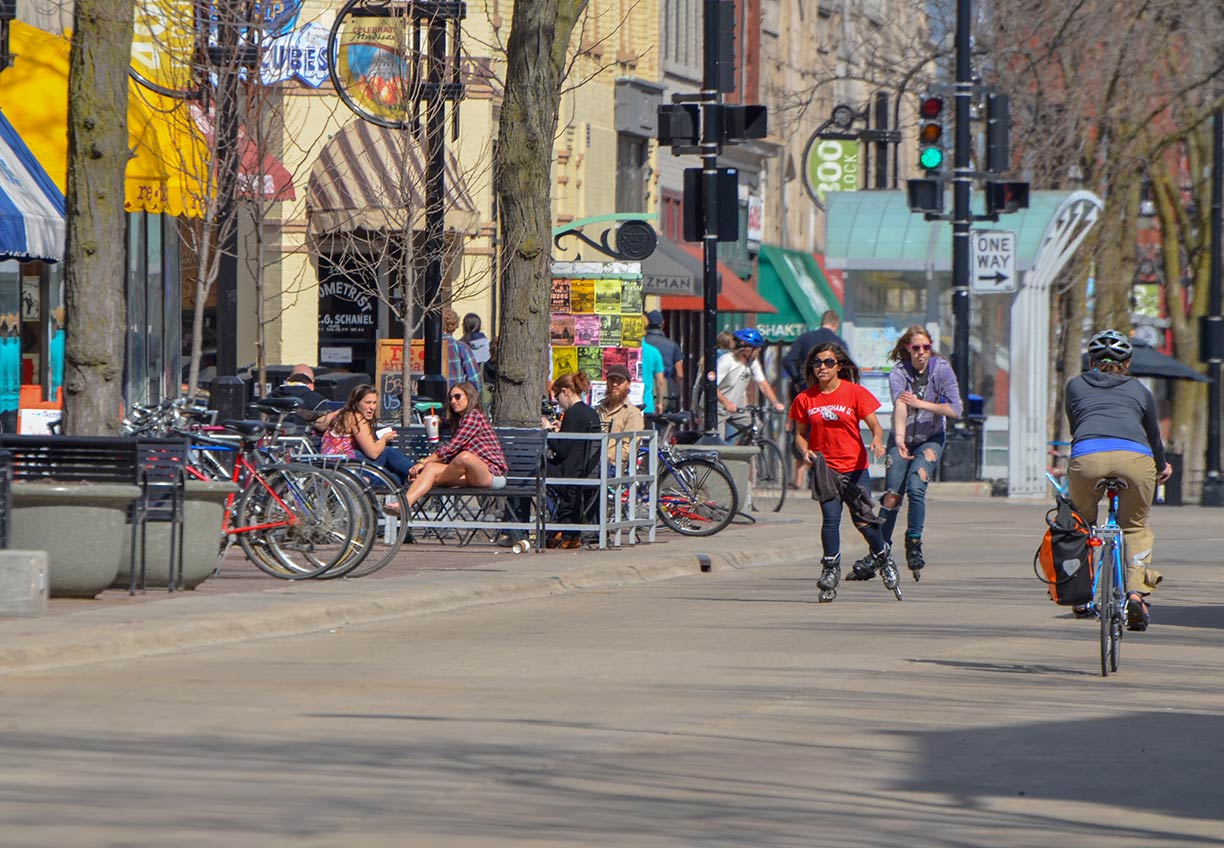 Image: Richard Hurd
Monona Terrace
(
www.mononaterrace.com
) convention center on the shores of Lake Monona, designed by Wisconsin native architect Frank Lloyd Wright, opened in 1997.
Shopping:
State Street
is an urban pedestrian zone which offers a variety of shops, bars, and restaurants, and the usual street musicians, jugglers, vagrants, and panhandlers.
East Towne Mall
(
www.shopeasttowne-mall.com
) a shopping mall.
West Towne Mall
(
www.shopwesttowne-mall.com
) the other shopping mall.
Hilldale Shopping Center
(
www.hilldale.com
) is a shopping mall and lifestyle center with over 40 specialty stores in the west side of Madison.
Events:
Art Fair on the Square
(
info
) in July exhibitors showcase their diverse works of art, including paintings, photographs, sculptures, and jewelry.
Shake the Lake
(
shakethelake.org
) one day in Summer, music, food, fireworks.
Concerts on the Square
is an outdoor concert series held in each summer where the Wisconsin Chamber Orchestra (
wisconsinchamberorchestra.org
) is performing on the lawn of the Wisconsin State Capitol in Madison.
Parks:
Henry Vilas Zoo
(
vilaszoo.org
) is a small zoo in Vilas Park with a basic set of animals, but it is one of the few admission-free zoos in the US.
Olbrich Botanical Gardens
(
www.olbrich.org
), are gardens with many ponds and Midwest-hardy plants, a conservatory, and a Thai Pavilion.
UW Arboretum
(
arboretum.wisc.edu
) 1,200 acres of trees, shrubbery, cultivated fields and pastures that had previously fallen into disuse. It is now a teaching and research facility of the University of Wisconsin.
Capital Springs State Recreation Area
(
info
) is a state park and a recreation area around the northern part Lake Waubesa.
The
Olin Park
is located on the southern shores of Lake Monona; it offers walking trails, a beach, picnic tables, and excellent views of downtown Madison.
Lakes:
Lake Mendota
,
Lake Monona
,
Lake Waubesa
, and
Lake Kegonsa
, the four successive lakes of the Yahara River.
Lake Wingra
is a small polluted lake surrounded by Edgewood College, Henry Vilas Zoo and the University of Wisconsin-Madison Arboretum.
Sports:
Camp Randall Stadium
, the outdoor stadium on the University of Wisconsin–Madison campus is home to
Wisconsin Badgers
football team (
uwbadgers.com
).
Kohl Center
(
info
) is a sports and event arena on the grounds of the University of Wisconsin–Madison; the athletic center is home to the UW men's, and women's basketball teams and its ice hockey teams.
Just zoom in (+) to see Wisconsin State Capitol, the only State Capitol ever built on an isthmus. The building houses Wisconsin's State Supreme Court, the Senate, and the Office of the Governor.
The page shows a city map of Madison with expressways, main roads, and streets, zoom out to find the location of
Dane County Regional Airport
(
IATA code
: MSN) 6 mi (9 km) by road, northeast of Madison's central business district.
To find a location use the form below.