Eastern Asia

Country
Population
Maps
Capital City
China
1,367,820,000
Map of China
Beijing
China, Hong Kong SAR
7,298,600
Hong Kong
China, Macao SAR
644.900
Macao City
China Tibet
3,002,000
Lhasa
Japan
126,920,000
Map of Japan
Tokyo
Korea (North)
25,000,000
Map of North Korea
Pyongyang
Korea (South)
50,800,000
Map of South Korea
Seoul
Mongolia
3,061,000
Map of Mongolia
Ulaanbaatar
Taiwan
23,526,000
Taiwan Map
Taipei
South-Central Asia

Country
Population
Maps
Capital City
Afghanistan
26,556,000
Map of Afghanistan
Kabul
Bangladesh
158,226,710
Map of Bangladesh
Dhaka
Bhutan
760,000
Map of Bhutan
Thimphu
India
1,326,000,000
Map of India
New Delhi
Iran
78,226,000
Map of Iran
Tehran
Kazakhstan
17,713,300
Map of Kazakhstan
Astana
Kyrgyzstan
5,895,000
Map of Kyrgyzstan
Bishkek
Maldives
341,000
Male
Nepal
31,000,000
Map of Nepal
Kathmandu
Pakistan
188,144,000
Map of Pakistan
Islamabad
Sri Lanka
21,203,000
Map of Sri Lanka
Colombo
Tajikistan
8,352,000
Map of Tajikistan
Dushanbe
Turkmenistan
5,400,000
Map of Turkmenistan
Ashgabat
Uzbekistan
31,000,000
Map of Uzbekistan
Tashkent
South-East Asia

Country
Population
Maps
Capital City
Brunei Darussalam *
417,200
Bandar Seri Begawan
Cambodia *
14,676,591
Map of Cambodia
Phnom Penh
Indonesia *
258,705,000
Map of Indonesia
Jakarta
Lao PDR *
7,000,000
Map of Laos
Vientiane
Malaysia *
31,660,000
Map of Malaysia
Kuala Lumpur
Myanmar (Burma) *
51,419,000
Map of Myanmar
Naypyidaw, Yangon
Philippines *
100,981,000
Map of Philippines
Manila
Singapore *
5,535,000
Map of Singapore
Singapore
Thailand *
67,959,000
Map of Thailand
Bangkok
Timor-Leste (East Timor)
1,183,000
Dili
Vietnam *
90,730,000
Map of Vietnam
Hanoi
Western Asia and Middle East

Country
Population
Maps
Capital City
Armenia
3,000,000
Map of Armenia
Yerevan
Azerbaijan
9,705,600
Map of Azerbaijan
Baku
Bahrain
1,234,000
Map of Bahrain
Manama
Cyprus
848,300
Map of Cyprus
Nicosia (Lefkosia)
Georgia
3,729,000
Map of Georgia
T'bilisi
Iraq
36,000,000
Map of Iraq
Baghdad
Israel
8,522,000
Map of Israel
Jerusalem (claimed)
Jordan
6,297,000
Map of Jordan
Amman
Kuwait
3,695,000
Kuwait (City)
Lebanon
4,460,000
Map of Lebanon
Beirut
Oman
4,469,500
Map of Oman
Muscat
Palestinian territories
4,293,000
see: Map of Israel
Jerusalem (claimed)
Qatar
2,597,000
Map of Qatar
Doha (Al-Dawhah)
Saudi Arabia
31,770,000
Map of Saudi Arabia
Riyadh
Syria
24,044,000
Map of Syria
Damascus
Turkey
78,741,000
Map of Turkey
Ankara
United Arab Emirates
8,264,070
United Arab Emirates Map
Abu Dhabi
Yemen
26,000,000
Map of Yemen
Sanaa
Note: * ASEAN Member States
ASEAN is the acronym for the Association of Southeast Asian Nations
ASEAN, an international organization of South East Asian nations, founded on 8 August 1967.
The Secretariat of ASEAN is located in South Jakarta, Indonesia.


Population Sources see:

Population by Country
A List of up-to-date population figures from the most to the least populated countries in the world.

Related Categories:


World Population
List of population figures of the most populated countries, and the most densely populated countries in the world.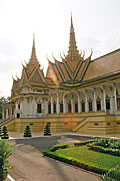 Royal Palace, Phnom Penh, Cambodia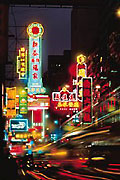 Hong Kong at night.