About Montana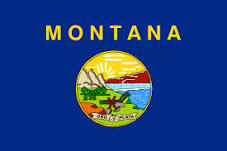 Time Zone Central:
UTC −7/DST−6
Clock shows DST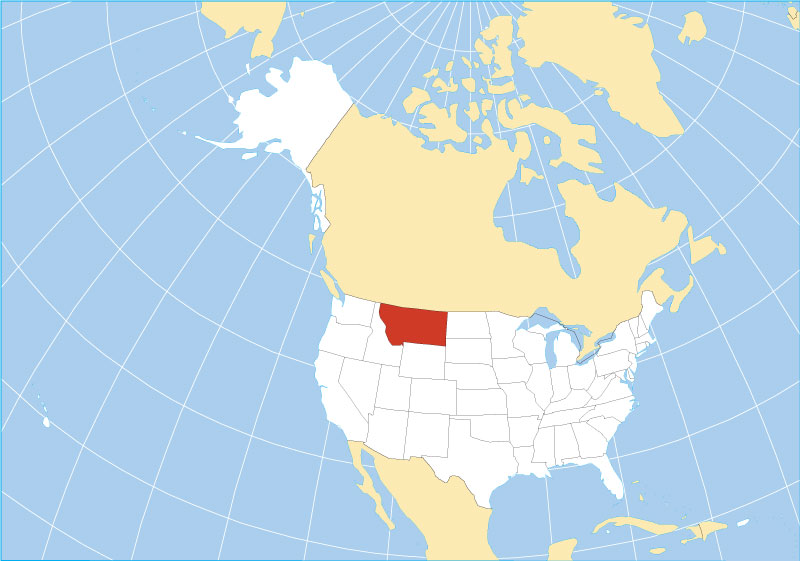 Montana is a mountainous, landlocked US state situated in the Northern Rockies and Plains region in western United States, south of Canada and east of the Bitterroot Range of the Rocky Mountains.

It borders the Canadian provinces of British Columbia, Alberta, and Saskatchewan; the U.S. states North Dakota and South Dakota to the east, Wyoming to the south and Idaho to the west and southwest. The states nickname is "The Treasure State", on vehicle license plates you can also see "Big Sky Country".


Montana was acquired from France as part of the Louisiana Purchase in 1803, it was explored by the Lewis and Clark Expedition in 1805–06.
Admission to the Union on the 8th November 1889, it was admitted as the 41st state.



Area
area of 381,154 km² (147,042 sq mi) [1], it is the fourth largest US state, compared it is somewhat larger than Germany or Japan.

In the western third of Montana there are numerous mountain ranges, the Northern Rocky Mountains run through the western part of the state, some 100 smaller named mountain ranges are scattered throughout Montana.
Highest elevation in the state is Granite Peak at 3904 m (12,807 ft) located in central south near the border with Wyoming.
Montana is the source of the Missouri River (near Brower's Spring), North America's longest river (3,767 km).




World Heritage Site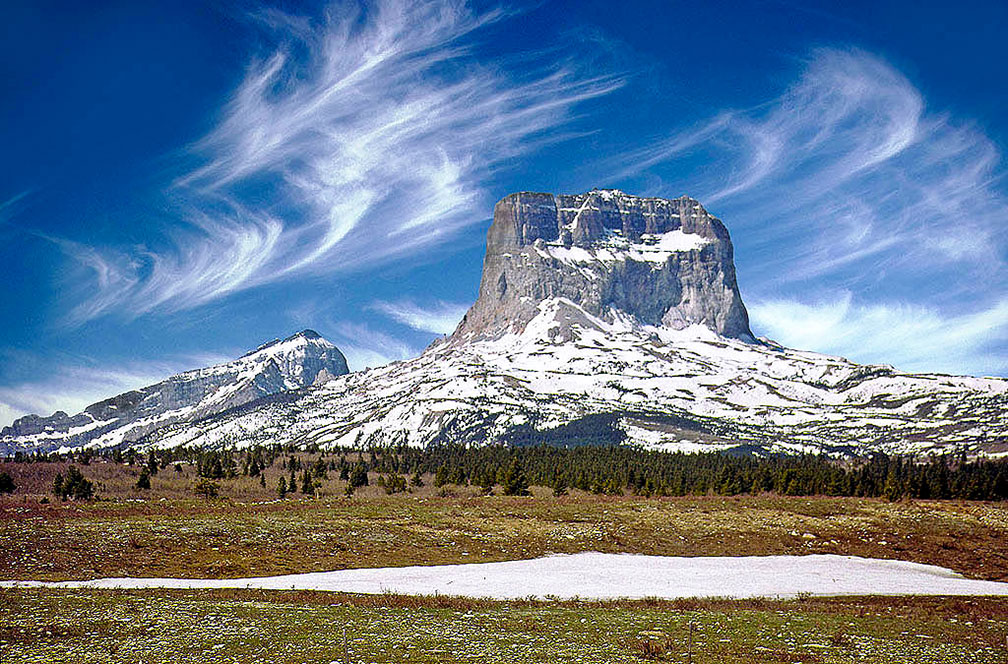 Image: Rod Jones

Montana has one amazing UNESCO World Heritage Site, known as the Waterton-Glacier International Peace Park

.
In 1932 Waterton Lakes National Park (Alberta, Canada) was combined with the Glacier National Park of Montana, (United States) to form the world's first International Peace Park. The property is situated on the border between the two countries, offering outstanding scenery, the park is exceptionally rich in plant and mammal species as well as prairie, forest, and alpine and glacial features.

Famous Yellowstone National Park is mostly in Wyoming, but the park spreads also into parts of Montana (3%) and Idaho (1%). The park is since 1978 a UNESCO World Heritage Site.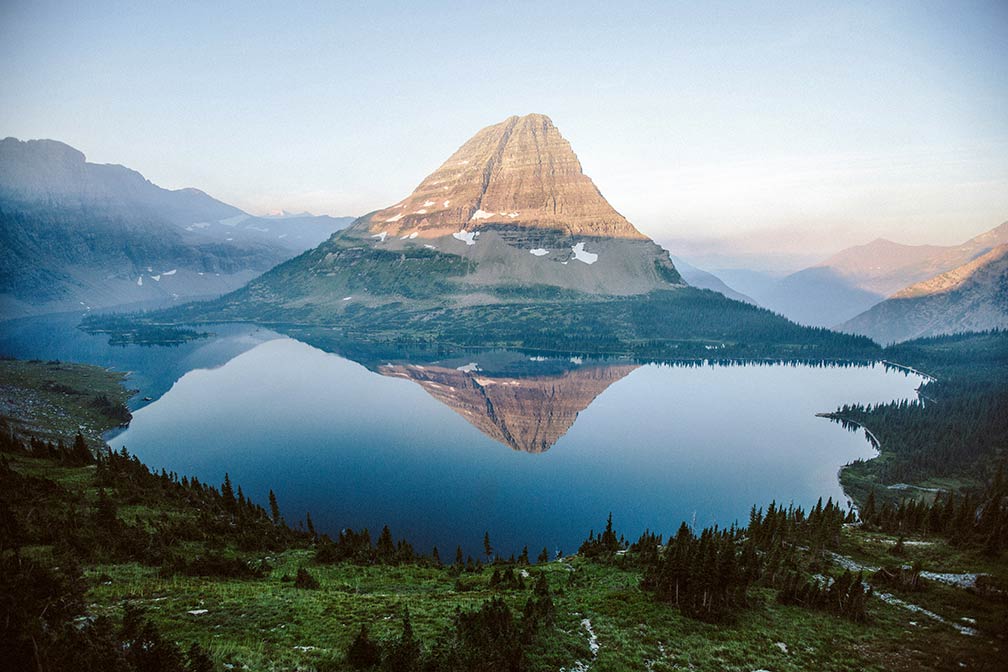 Image: Justin Kauffman

Glacier National Park (U.S.) is part of the larger Waterton-Glacier International Peace Park, a combined park (Alberta, Canada and Montana, US) and a UNESCO World Heritage Site. The National Park offers more than 700 mi (1,130 km) of trails in 4,000 km² of superlative mountain scenery, glacial landforms, along rivers and lakes, and encounter with an abundant diversity of wildlife and wildflowers.


The Triple Divide Peak in the Lewis Range is the hydrological apex of the North American continent, rain water that falls at the summit can flow either to the Pacific, the Atlantic, or the Arctic Ocean.


Other Points of Interest in Montana
Yellowstone River, the tributary of the Missouri River is famous for its scenic beauty, it is the last major undammed river in the lower 48 states.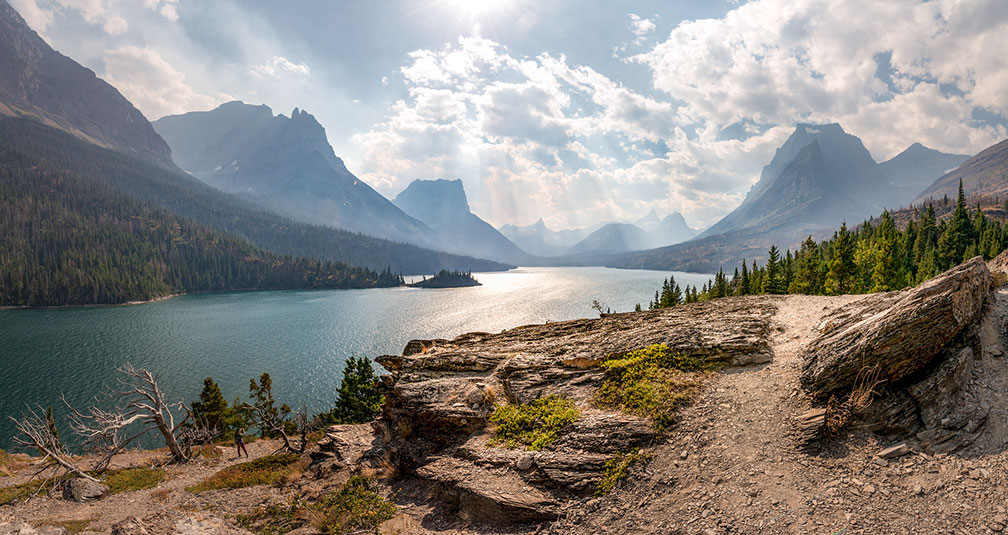 Image: Bernd Thaller

Going-to-the-Sun Road, the scenic 'route 66' of the Glacier National Park, leading from West Glacier to Saint Mary. Highlights along the road are: Lake McDonald, Trail of the Cedars, Heavens Peak, Bird Woman Falls, Garden Wall / Weeping Wall, Logan Pass, Clements Mountain, Mount Jackson / Glacier, Going-to-the-Sun Mountain, Rising Sun, and Saint Mary Lake.

Watson Brake is an archaeological site in present-day Ouachita Parish, considered to be the oldest earthwork mound complex in North America, older even than the Egyptian pyramids or England's Stonehenge. The site was developed over centuries by a hunter-gatherer society, rather than by a more sedentary society. Its discovery and dating in a paper published in 1997 changed the ideas of American archaeologists about ancient cultures in the Southeast and their ability to manage large, complex projects over centuries. [2]



Image: Robert Shea
Population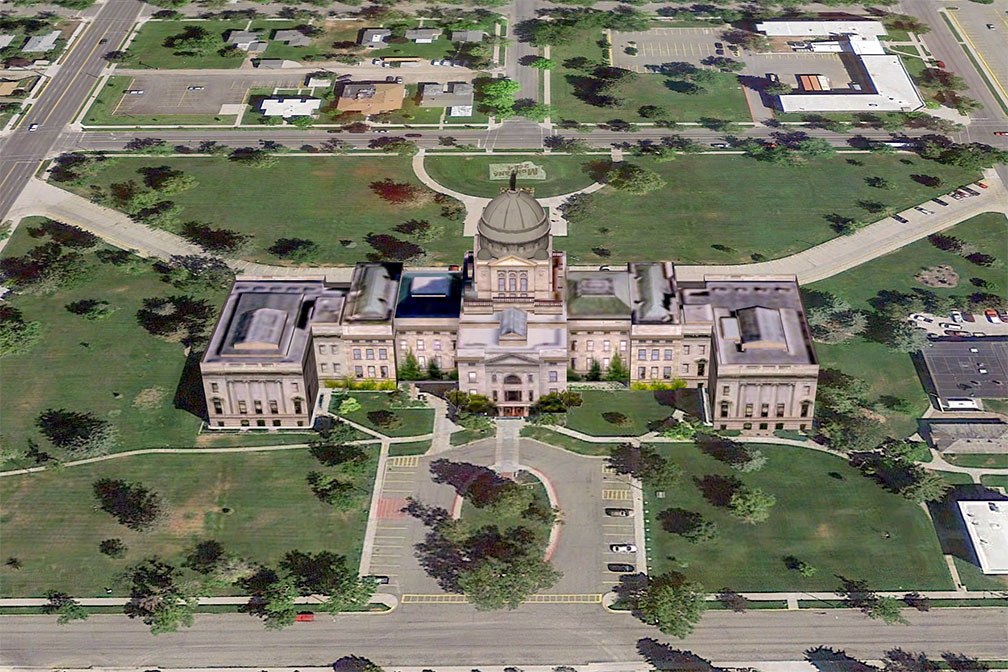 Image: Google Earth

Montana has a population of just about 1 million people (est. 2018), [3] the state is ranked 48th in population density.

Capital city is Helena (pop. 31,000 in 2018), largest city is Billings and largest metro is Billings Metropolitan Area with a population of 167,000.

Largest airports are Billings Logan International Airport (IATA code: BIL) and Bozeman Yellowstone International Airport (IATA code: BZN).



Cities and Towns in Montana

The map shows the location of following cities and towns in Montana:


Image: Scott Wagner

Largest cities in Montana with a population of more than 20,000:
Billings (104,000), Missoula (67,000), Great Falls (58,000), Bozeman (37,000), Butte (35,000), Helena (28,000), and Kalispell (20,000)


Population figures in 2014



Other cities and towns in Montana:
Anaconda, Baker, Big Timber, Broadus, Browning, Chester, Choteau, Circle, Colstrip, Conrad, Crow Agency, Culbertson, Cut Bank, Deer Lodge, Dillon, Drummond, East Glacier Park, Ekalaka, Eureka, Forsyth, Fort Benton, Fort Peck, Glasgow, Glendive, Grass Range, Great Falls, Jordan, Laurel, Lewistown, Libby, Livingston, Malta, Miles City, Morgan, Plentywood, Polson, Red Lodge, Roundup, Scobey, Shelby, Sidney, Terry, Thompson Falls, Three Forks, Townsend, Virginia City, West Yellowstone, White Sulphur Springs, Whitefish, Wibaux, and Wolf Point.




The detailed map below is showing the US state of Montana with boundaries, the location of the state capital Helena, major cities and populated places, rivers, streams and lakes, interstate highways, principal highways, and railroads.






You are free to use this map for educational purposes (fair use), please refer to the Nations Online Project.