About New Jersey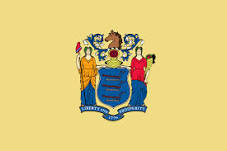 Time Zone Eastern:
UTC −5/DST−4
Clock shows DST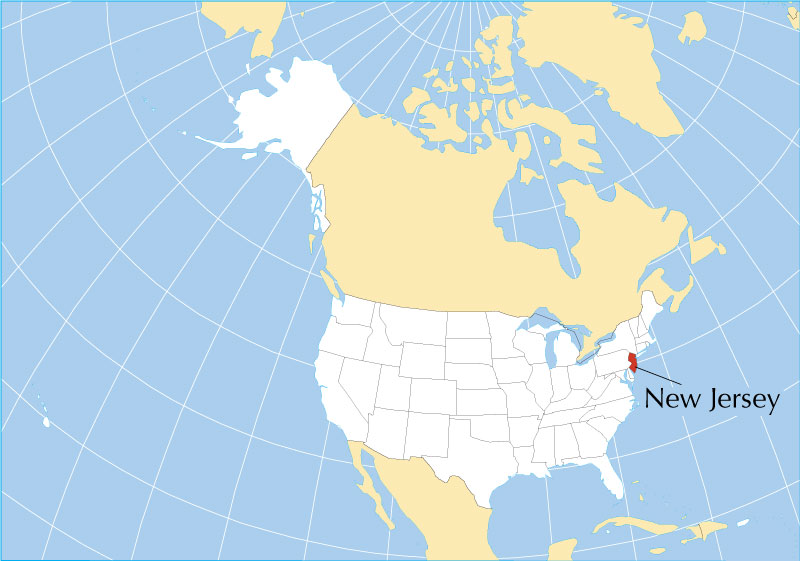 New Jersey is one of the 50 federal states of the United States of America, located in the northeastern US mainland, bordered in north and northeast by the State of New York, in east by the Atlantic Ocean, in south and southwest by Delaware across Delaware Bay; and on the west by Pennsylvania across the Delaware River.


The region was colonized in the early 17th century by Dutch and Swedish settlers, they founded New Netherland and New Sweden.
The entire area was ceded to Britain in 1664. In 1776 New Jersey became one of the original thirteen states. Admission to the Union on 18th December 1787, it was admitted as the 3rd state.



Area
area of 22,608 km² (8,721 sq mi) [1], compared it is about the size of Belize or half the size of Estonia. Compared with other US states, New Jersey would fit into Texas 31 times.

Despite its relative small area New Jersey is ranked 11th in the population list of US states. The most densely populated state in the US is located at the center of the Northeast Megalopolis (also known as the Boston–Washington Corridor), between Boston and New York City to the northeast, and Philadelphia, Baltimore, and Washington, D.C., to the southwest. It is the most heavily urbanized region in the United States with over 50 million residents.


Rivers
New Jersey's main rivers are the Delaware River, which defines the border with Pennsylvania, and the Hudson River, which forms a section of the border with New York state.

Highest point
Highest point in the state is "High Point" with 549.6 m (1,803 ft) located in the northern corner of New Jersey.

Jersey Shore
Along the Atlantic coast, in the east of the state, is Jersey Shore with its coastal cities and towns. It is a popular vacation region, famous for its beaches, barrier island, many boardwalks with arcades, rock and roll clubs, water parks, and amusement parks. Over 40 communities cater for visitors from New Jersey, New York, and Philadelphia.



Population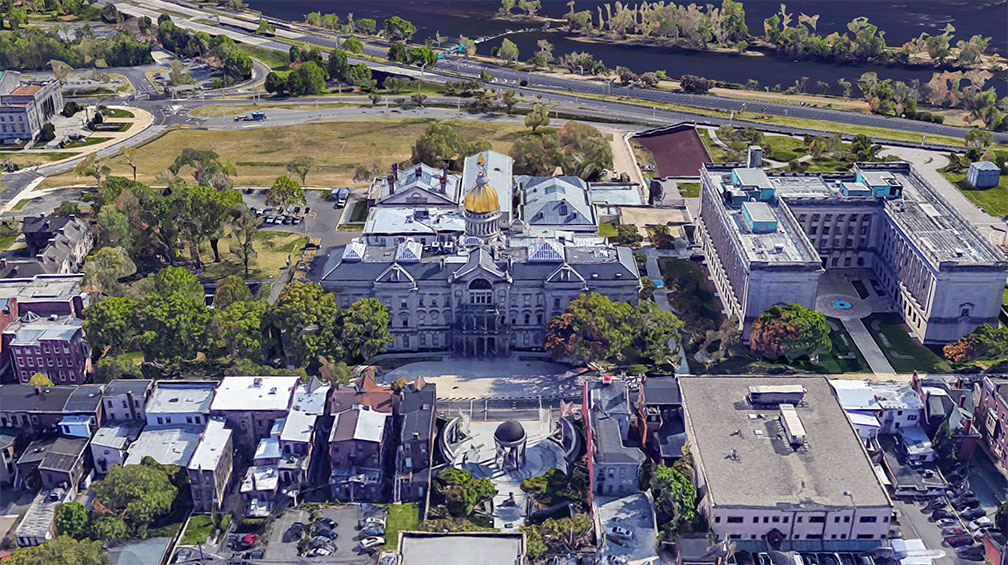 Image: Google

The "Garden State" (its nickname) is the most densely-populated state in the US with a population of 9.1 million people (est. 2018) [2].

New Jersey is particularly within the sphere of influence of two major metropolitan areas: in north east the massive New York metropolitan area with a population of 23.7 million people, and in west, the Delaware Valley, also known as the Philadelphia metropolitan area with more than 7 million people.

Capital is Trenton (pop. 84,000), largest city is Newark (pop. 281,000), largest metropolitan area is New York metropolitan area (New York-Newark-Jersey City; pop. 23.6 million [3]).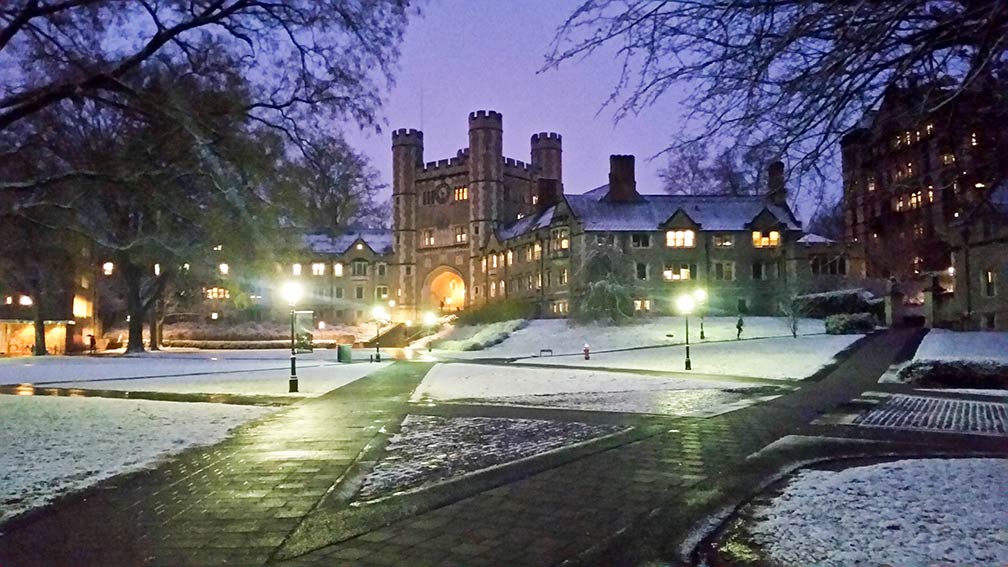 Image: Haley Betrayal

Other major cities in New Jersey are Jersey City, Paterson, Elizabeth, Edison, Woodbridge, and Lakewood. Spoken languages are English 70% and Spanish 16%.

By far the largest airport in the state is Newark Liberty International Airport (IATA code: EWR), another major airport is Atlantic City International Airport (IATA code: ACY).



Cities and Towns in New Jersey

The map shows the location of following cities and towns in New Jersey:

Largest cities in New Jersey with a population of more than 100,000 (est. 2012): Newark (277,000), Jersey City (248,000), Paterson (147,000), Elizabeth (125,000)

Other cities and townships: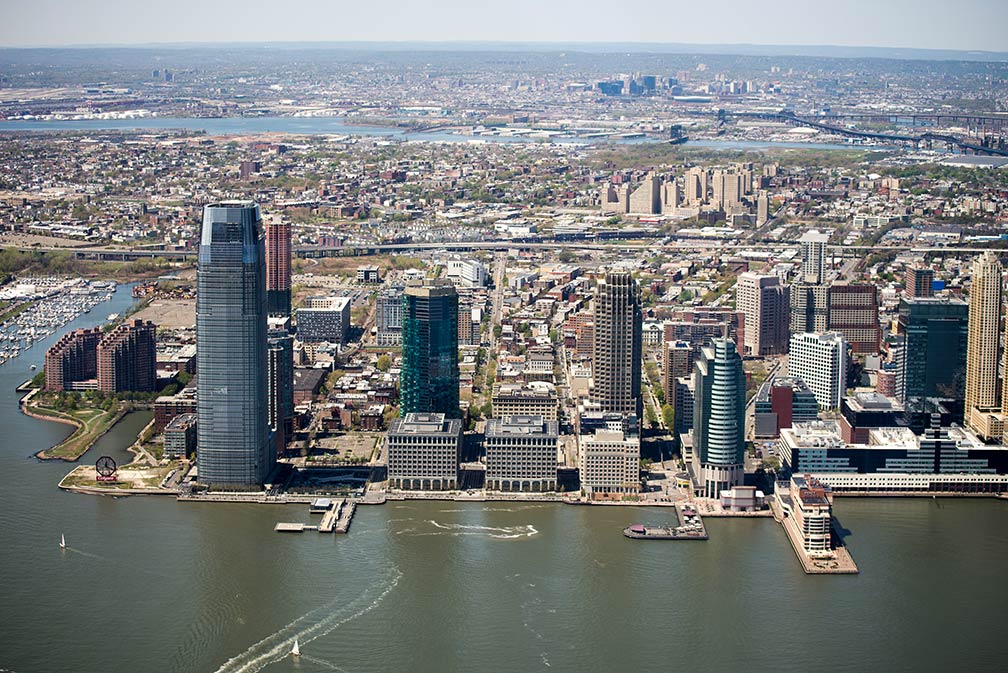 Image: massmatt

Asbury Park, Atlantic City, Bridgetown, Camden, Cape May, Freehold, Glassboro, Hammonton, Lakewood, Long Branch, Millville, Mt Holly, New Brunswick, Ocean City, Passaic, Phillipsburg, Salem, Toms River, Trenton, Vineland, and Wildwood.


The detailed map below is showing the US state of New Jersey with boundaries, the location of the state capital Trenton, major cities and populated places, rivers, streams and lakes, interstate highways, principal highways, and railroads.




You are free to use this map for educational purposes (fair use), please refer to the Nations Online Project.