Population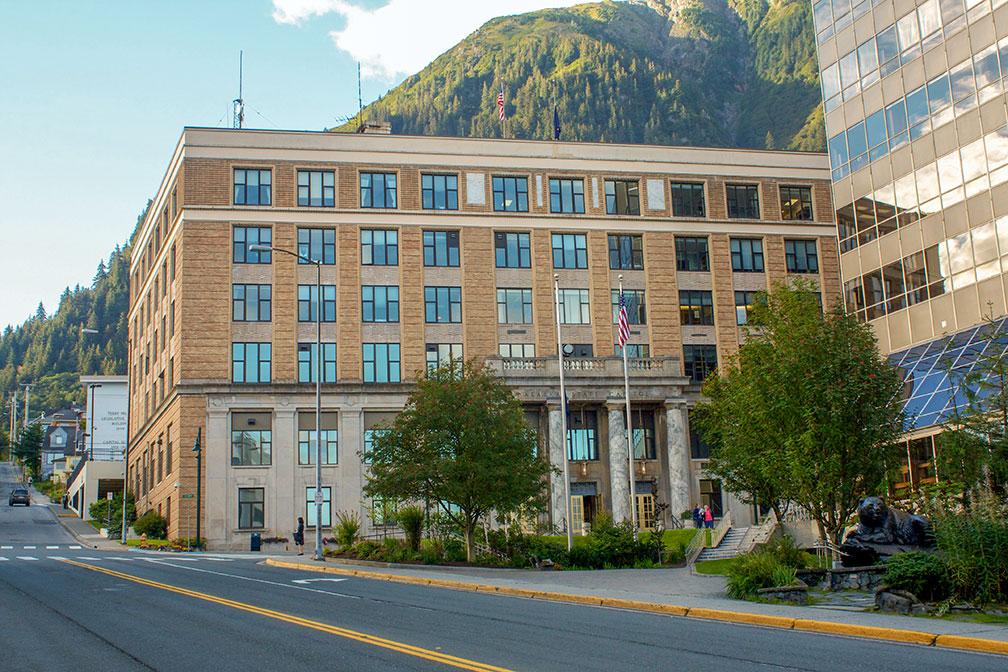 Image: Jay Galvin
This vast territory has a
population
of just 742,000 people (est. 2018)
[7]
; it is the third least populated state in the United States. Capital is
Juneau
; the city is located in the Alaskan panhandle in the southeast region (Inside Passage), the largest and most populous city is
Anchorage
.
Race and Ethnic groups
Alaska's population is composed of White American 60%, Alaska Native 15.6%, Hispanic or Latino 7.3%, Asian 6.5%, and African American 3.7%.
[8]
Busiest airport is
Ted Stevens Anchorage International Airport
(
IATA code
: ANC;
website
).
Cities and Towns in Alaska
The map shows the location of following cities and towns in Alaska:
Largest cities in Alaska with a population of more than 10,000:
Anchorage (292,000), Fairbanks (32,000), Juneau (31,000), Badger (Fairbanks MSA), Knik-Fairview (Anchorage MSA), and College (Fairbanks MSA).
Other cities and towns in Alaska:
Adak, Attu, Barrow, Bethel, Bettles, Chignik, Circle, Dillingham, Galena, Gambell, Glennallen, Holy Cross, Homer, Hooper Bay, Kenai, Ketchikan, King Salmon, Kodiak, Kotzebue, Nenana, Nome, Palmer, Prudhoe Bay, Selawik, Seward, Sitka, Skagway, Tok, Unalakleet, Unalaska, Valdez, Wainwright, and Wrangell.