Capital Cities of North and South America and the Caribbean

(from l to r) Argentine Congress; the Capitol in Washington, D.C.; the Parliament of Canada; the National Congress of Brazil; and La Moneda Palace in Santiago.
Images: Fabián Minetti (Buenos Aires), Sharonannajacob (Ottawa), Marcelo Jorge Vieira (Brasilia), Schwittu (Santiago)
American Capitals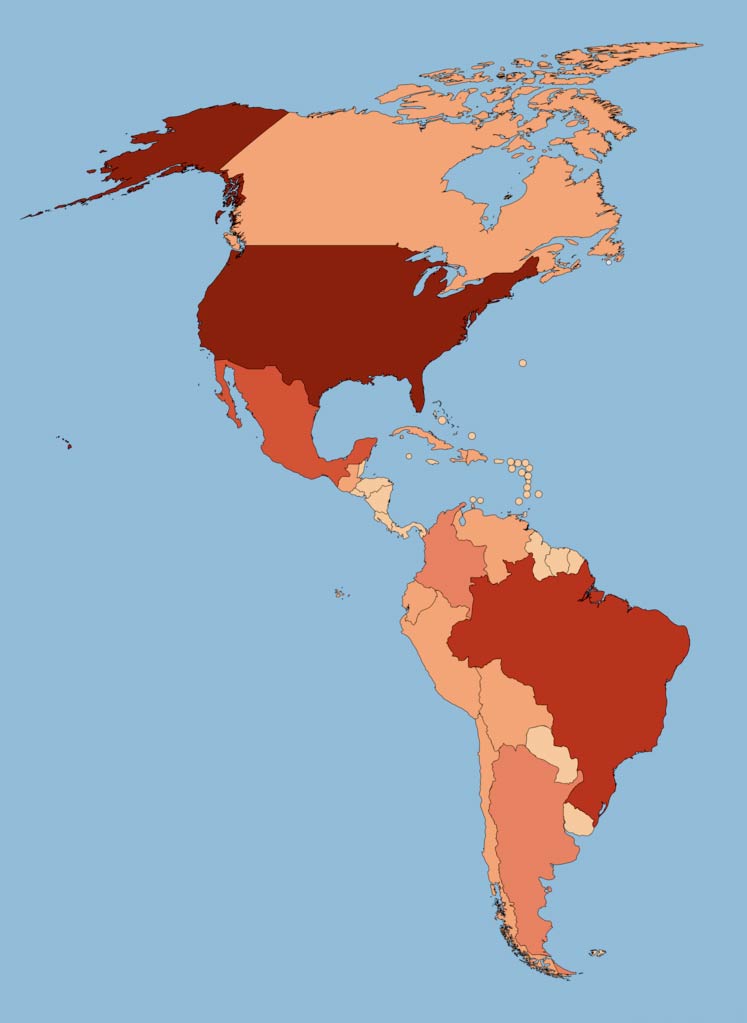 List of the Capital Cities of the Americas.
From Asunción to Washington - on this page, you will find a list of all the capitals of the North and South American and Caribbean states with figures on the city population.
The population figures are the latest available data and refer to the core city or urban area of the capital. The numbers only give an indication of the size of the respective capital city.
Have a look at the cities from space. For each city, there is a searchable map/satellite view; additionally, you will find links to the official city site (if available) and more information about the capital.
Country links open the respective country profile page.
keywords: Capital, Capital City, Capitals of the Americas
Population Source: National Statistics Bureaus and the World Urbanization Prospects: The 2018 Revision (Population of Capital Cities in 2018), and others.