Population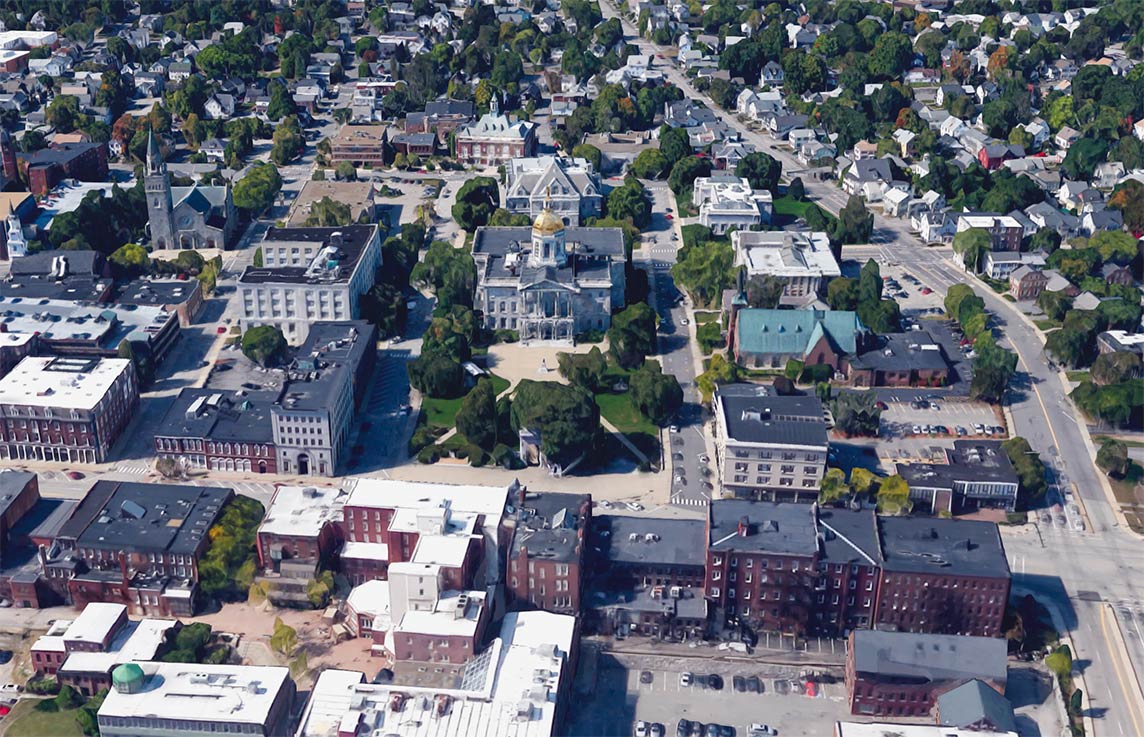 Image: Google
New Hampshire has a
population
of 1.35 million people (est. 2019),
[3]
ranked 41st. Capital is
Concord
; the largest city is Manchester (NH), the largest metropolitan area is Greater Manchester, with a population of 400,000 people.
Race and Ethnic groups
The population of New Hampshire is almost pure white (90% White Americans). The rest of the population is made up of 4% Hispanics or Latinos, 3.0% Asians, 1.8% Black or African Americans, and 0.3% Native Americans.
[7]
By far the largest
airport
in the state is
Manchester-Boston Regional Airport
(
IATA code
: MHT) in the south of Manchester NH.
Cities and Towns in New Hampshire
The map shows the location of following cities and towns in New Hampshire:
Largest cities in New Hampshire with a population of more than 90,000:
Manchester (110,000), Nashua (68,000),
Concord
(42,000), Derry (33,000), Dover (30,000), Rochester (30,000)
Population figures in 2014
Other cities and towns in New Hampshire:
Berlin, Claremont, Conway, Exeter, Franklin, Hanover, Keene, Laconia, Lancaster, Lebanon, Littleton, Milford, Plymouth, Portsmouth, and Woodsville.