Area
The state occupies an
area
of 82,931 km² (32,020 sq mi)
[1]
; compared, it is about the size of
Austria
(83,871 km²). Compared with other US states, South Carolina is almost four times as big as
New Jersey
but would fit into
Texas
more than eight times. South Carolina is subdivided into 46 counties.
South Carolina has a humid subtropical climate, with hot and humid summers and relatively mild winters in most parts of the state; mild winters prevail in the eastern and southern parts. Cool to occasionally cold winters are the rule in the northwestern region, especially at higher altitudes.
South Carolina's Landscape
Five different regions define SC (from southeast to northwest):
The narrow
Coastal Zone
along the seashore features barrier islands, natural harbors within bays, lagoons and inlets, the beach, and river deltas.
The Coastal Zone is part of South Carolina's portion of the Atlantic Coastal Plain.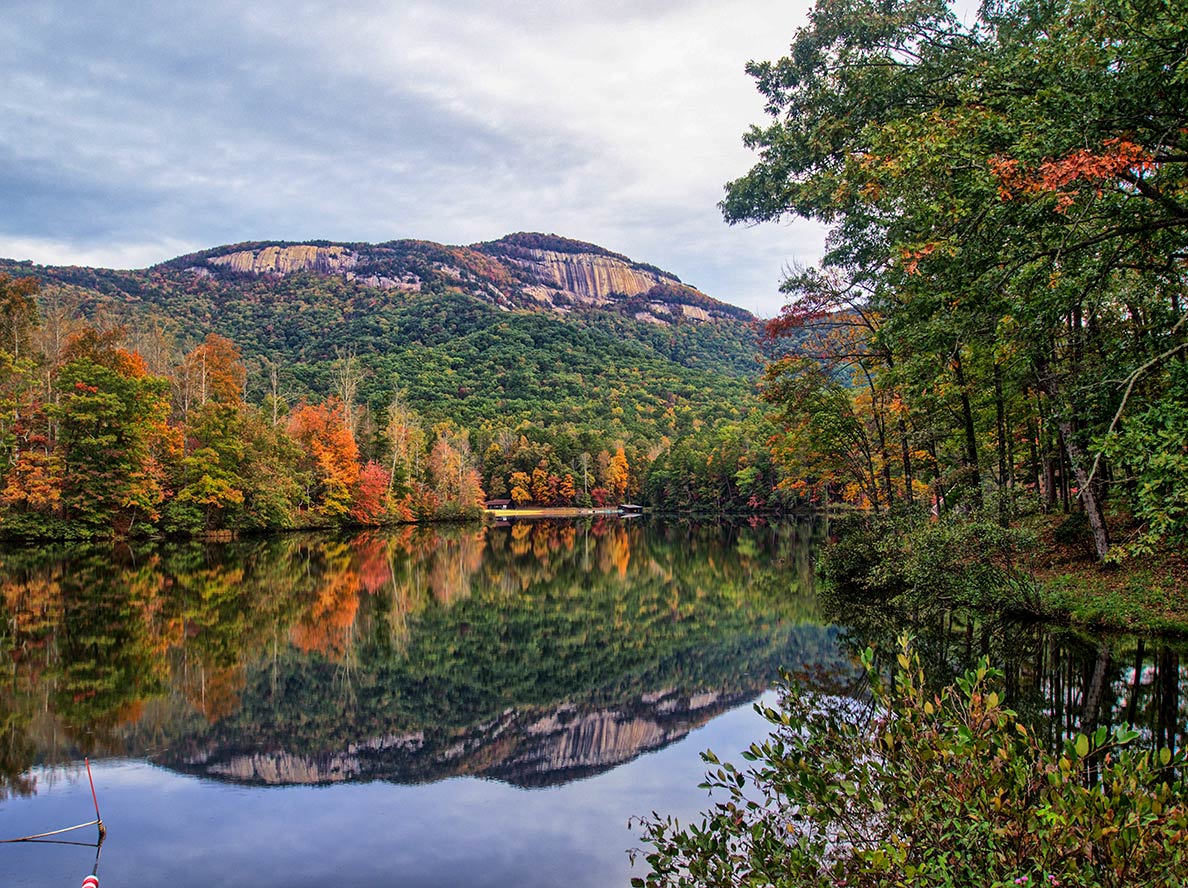 Image: David Ellis
South Carolina's Atlantic Coastal Plain can be divided into the
Outer Coastal Plain
(or Lower Coastal Plain), with swamps along the rivers (some swamps have been drained to gain farmland). And there is the gradually rising, fertile
Inner Coastal Plains
(or Upper Coastal Plain).
Within the region lie the
Sandhills
, sandy hills and dunes, the remains of an ancient coastline.
The '
fall line
' escarpment marks the border between the lowlands of the coastal plains and the Piedmont plateau; it is the site where rivers and streams drop off the Piedmont tableland onto the Coastal Plain. The hilly
Piedmont
is a highland region, the remnants of the foothills of an ancient, eroded mountain chain, the Appalachian Mountains.
The state's mountain region in northwest represents a small portion of the
Blue Ridge Mountains
, a range in the much larger Appalachian Mountain chain. The highest elevation in the state is
Sassafras Mountain
at 1,085 m (3,560 ft), located near the South Carolina - North Carolina border.