Population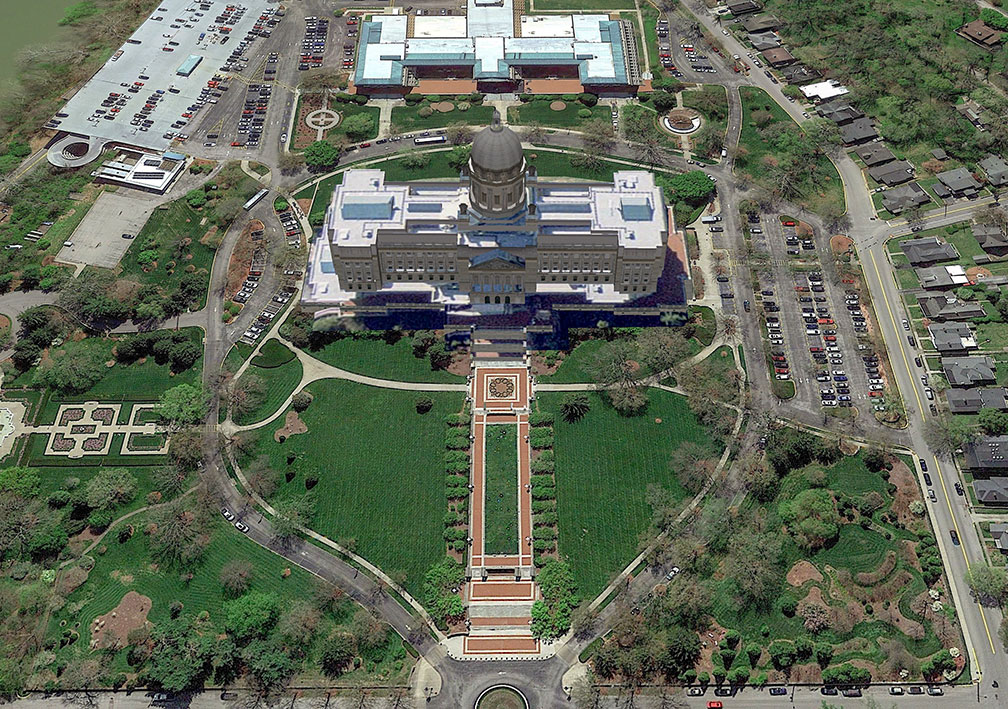 Image: Google Earth
Kentucky has a
population
of 4.46 million people (2019 est.),
[4]
the capital is
Frankfort
, the largest city is Louisville, the largest urban area is the Louisville metropolitan area.
Race and Ethnic groups
The population of Kentucky is composed of White alone 84.3%, African American 8.4%, Hispanic or Latino 3.8%, Asian 1.6%, and Native American 0.3%.
[5]
The busiest
airports
in the state are
Cincinnati/Northern Kentucky International Airport
(
IATA code
: CVG), and
Louisville International Airport
(Standiford Field; IATA code: SDF).
Cities and Towns in Kentucky
The map shows the location of following cities and towns in Kentucky:
Major cities are Louisville, Lexington, Bowling Green, Covington, Hopkinsville, Paducah, and Frankfort (state capital).
Other cities and towns in Kentucky
Ashland, Bardstown, Berea, Campbellsville, Corbin, Covington, Cynthiana, Danville, Elizabethtown, Florence, Fulton, Glasgow, Harlan, Harrodsburg, Hazard, Henderson, Hopkinsville, Independence, Jackson, Jenkins, La Grange, Lebanon, Leitchfield, London, Madisonville, Marion, Mayfield, Maysville, Middlesboro, Morehead, Mount Sterling, Mount Vernon, Owensboro, Paintsville, Paris, Pikeville, Pleasure Ridge Park, Princeton, Radcliff, Richmond, Russellville, Scottsville, and Somerset.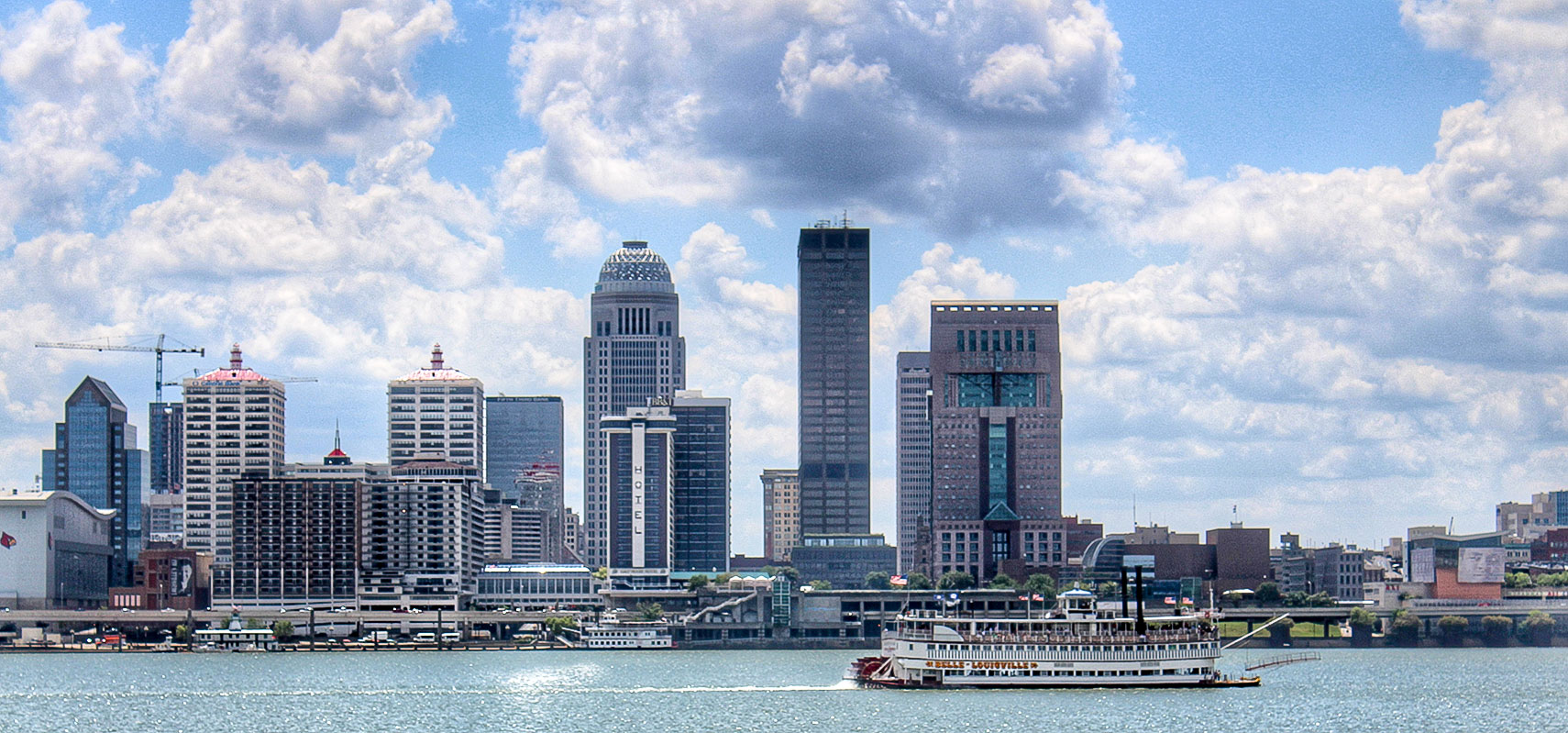 Image: Jonathan Parrish