About San Jose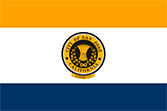 Satellite view showing San Jose, third most populous city in the State of California, and the tenth largest city in the

United States. San Jose lies about 55 mi (89 km) south of San Francisco, located along the Coyote and Guadalupe rivers at the southern end of San Francisco Bay in the Santa Clara Valley (also known as Silicon Valley).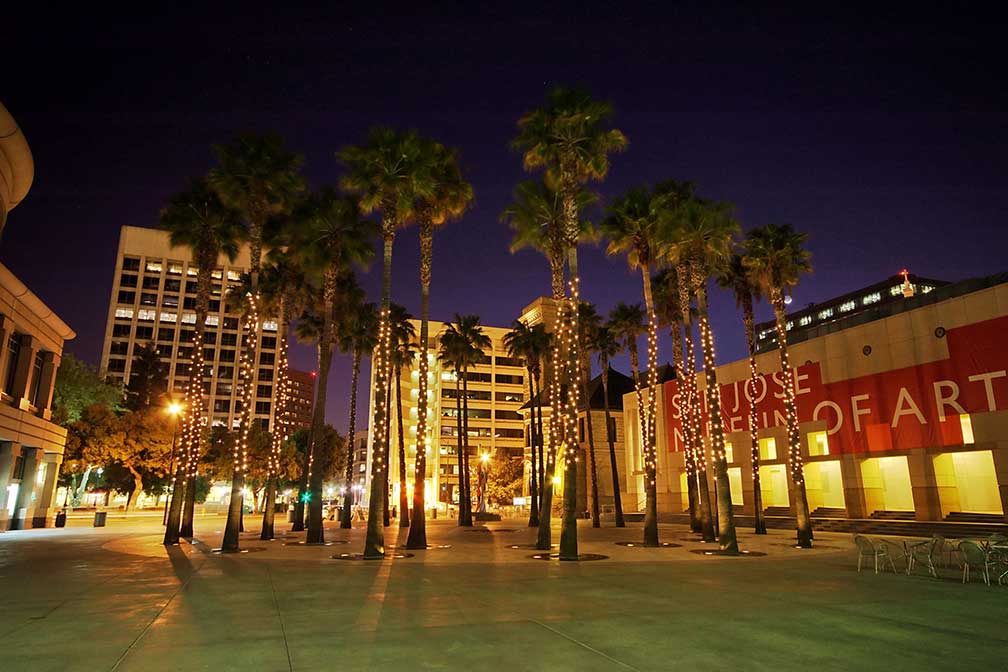 Image: Kyle Flood

San Jose was founded in 1777 as a farming community named San José de Guadalupe. Before the establishment of the town, there were only some Spanish Franciscan religious outposts in the region, established to evangelize the local natives.

In 1821 San Jose came under Mexican rule when the former colony broke with the Spanish crown and established the short-lived Mexican Empire.
In 1846 California was annexed and became part of the United States.
Four years later in 1850, San Jose became the second incorporated town in California (after Sacramento).

In the beginning of the 20th century the city became a center for invention in mechanization and industrialization, especially in the area related to agricultural product preservation and food processing (for some time Del Monte cannery was the largest employer).

In 1943 IBM established its West Coast headquarters in San Jose and created a research and development facility some years later. In the 1950s the company developed the RAMAC, the first commercial computer that used a moving-head hard disk drive for data storage. The beginning of the computer era.

Today the "Capital of Silicon Valley" is the home turf of many brand names in the field of computer based high-tech innovation like Apple, in Cupertino, Google, east of Moffett Field in Mountain View, Adobe Systems, Cisco Systems, eBay, PayPal, Yahoo! and Facebook, to name just a few.

San Jose has a population of a little more than 1 million (2015). 1.9 million people live in San Jose-Sunnyvale-Santa Clara metropolitan area.


San Jose points of interest: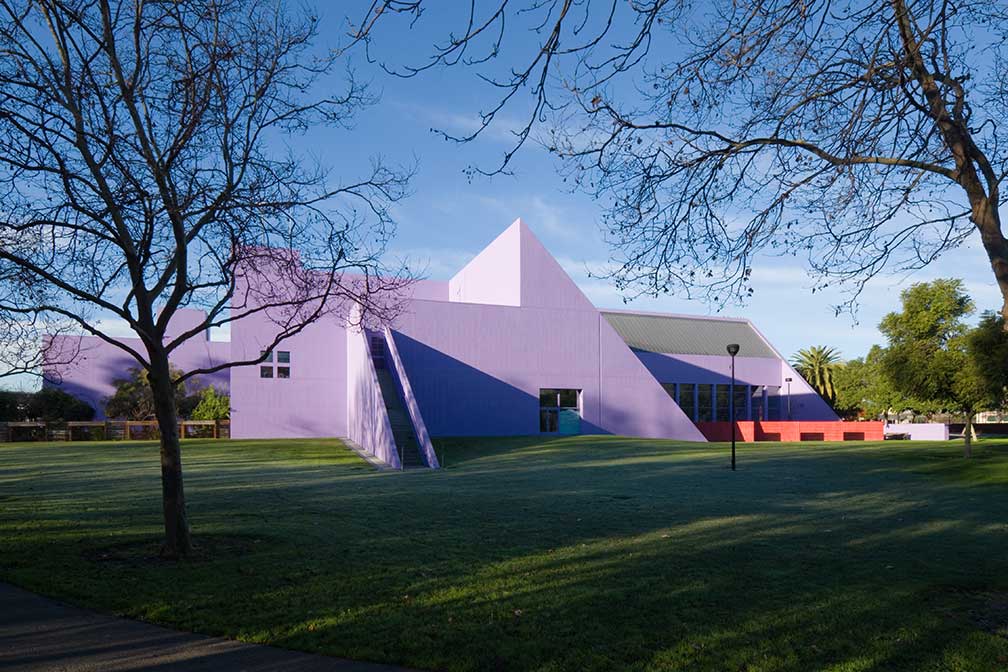 Image: LPS.1

Places: Downtown San Jose (the central business district of San Jose and the recreated heart of the city), Winchester Mystery House (San Jose landmark, once the personal residence of Sarah Winchester, mansion with a staircase leading nowhere and other odd features designed to confuse ghosts.)

Museums: Tech Museum of Innovation (The Tech is a museum dedicated to Communication, Exploration, Innovation and Life Tech, with interactive displays and an IMAX cinema), San Jose Museum of Art (small art museum with Chihuly sculptures), Rosicrucian Egyptian Museum (theosophical museum founded by the Ancient Mystical Order Rosae Crucis with emphasis on Ancient Egypt), Children's Discovery Museum of San Jose (one of the top 10 children's museums in the United States), NASA Ames Exploration Center (science museum/visitor center with a mock-up of a space station)

Performing Arts: San Jose Center for the Performing Arts (performing arts center)

Convention Center: San Jose Convention Center (events and meetings, annual FanimeCon, the four-day anime convention is held here since 2004)

Shopping: San Jose Flea Market (flea market with an admission fee and free parking), Westfield Valley Fair (upscale indoor shopping mall), Santana Row (outdoor shopping mall)

Churches: Cathedral Basilica of St. Joseph (minor basilica, built between 1876 and 1885),

Parks: San Jose Municipal Rose Garden (rose garden), Kelley Park (with a Japanese Friendship Garden, a History Park, picnic areas, lawns, and trees), Happy Hollow Park & Zoo (small zoo and amusement park), Alum Rock Park (urban park and the first municipal park in California), Plaza de César Chávez (downtown park)
Outdoors: Santa Cruz Mountains (a ridge along the San Francisco Peninsula, separating the Pacific Ocean from San Francisco Bay and the Santa Clara Valley), Los Gatos Creek Trail (pedestrian and bicycle trail), Guadalupe River Trail (pedestrian and bicycle path along the banks of the Guadalupe River)

Sports: SAP Center (indoor arena known as the Shark Tank), Avaya Stadium (soccer stadium), Spartan Stadium (stadium of the San José State University)

The page shows a city map of San Jose with expressways, main roads and streets, Mineta San José International Airport (SJC), located 4 km (2.5 mi) northwest of Downtown.

To find a location use the form below. To view just the map, click on the "Map" button.

To find a location type: street or place, city, optional: state, country.


Local Time San Jose:

Sunday-March-19 23:27

Standard time zone Pacific Standard Time (PST): UTC/GMT -8 hours
Pacific Daylight Time (PDT) in use from the second Sunday in March, ends on the first Sunday in November; time zone offset: UTC/GMT -7 hours