About Helena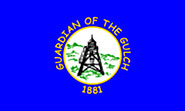 The satellite view shows Helena the "Queen City of the Rockies", the county seat of Lewis and Clark County, and capital of the State of
Montana
, a state in the Northern Rockies and Plains region in the western

United States
. The city is located about 170 mi (270 km) south of the US-Canadian border, between the Yellowstone and Glacier National Parks, close to the Missouri River in Prickly Pear Valley in the central-western part of the state, near the foothills of a portion of the Rocky Mountains.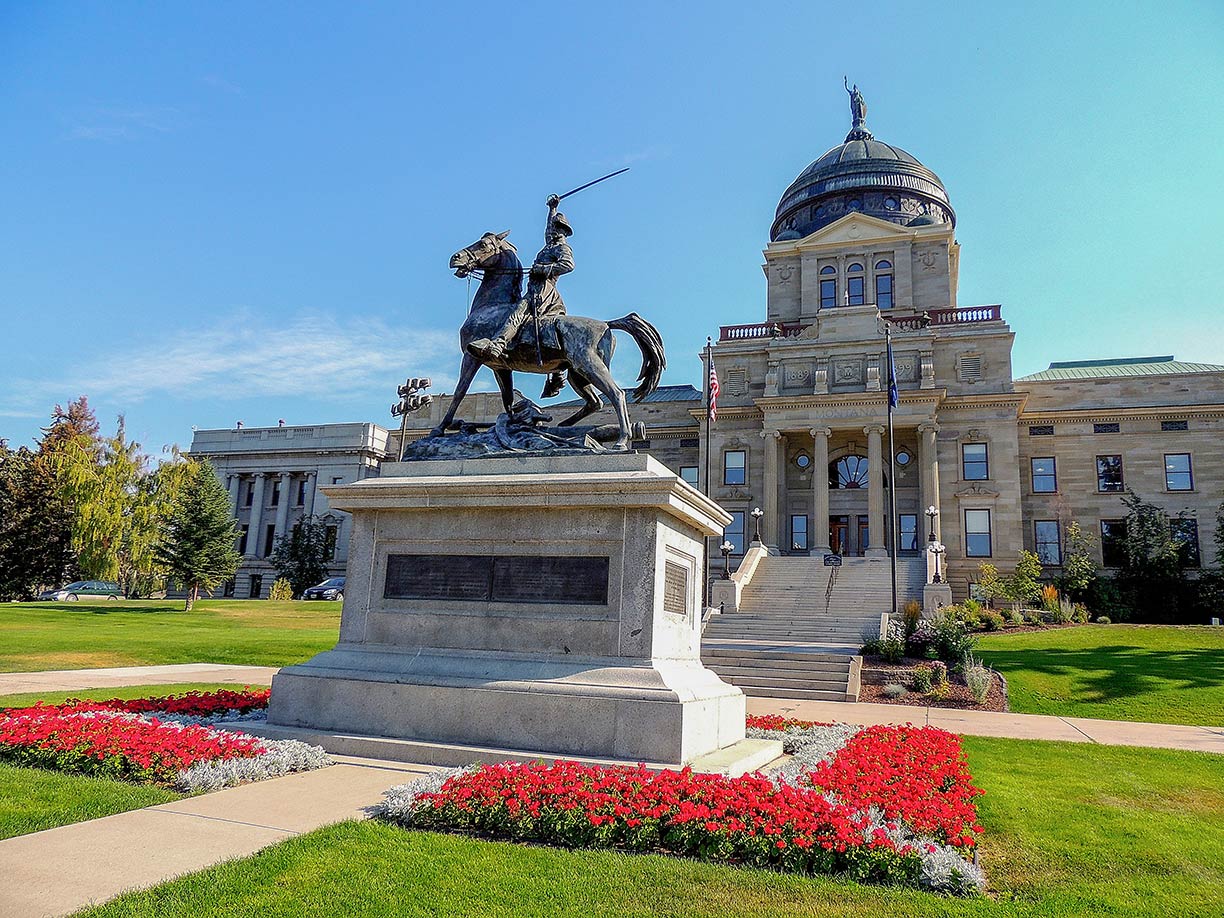 Image: Tracey Elizabeth
In 1864 the Montana Territory was organized and the legislature was established in Bannack, today a ghost town in Beaverhead County. In the same year, placer gold was found in the area where is now Helena. The arriving current of people seeking their fortune was in dire need for lodging, and a mining town came into being, then known as Last Chance Gulch. The community became a boomtown rapidly and grew in importance.
Helena has been the capital of Montana Territory since 1875 even before it was incorporated in 1881. In 1889 Montana became the forty-first state in the union, and Helena its capital.
Today Helena has a population of 31,500 inhabitants (in 2018), about 80,000 people live in the Helena Micro Area, consisting of the Lewis and Clark and the Jefferson counties.
Helena attractions: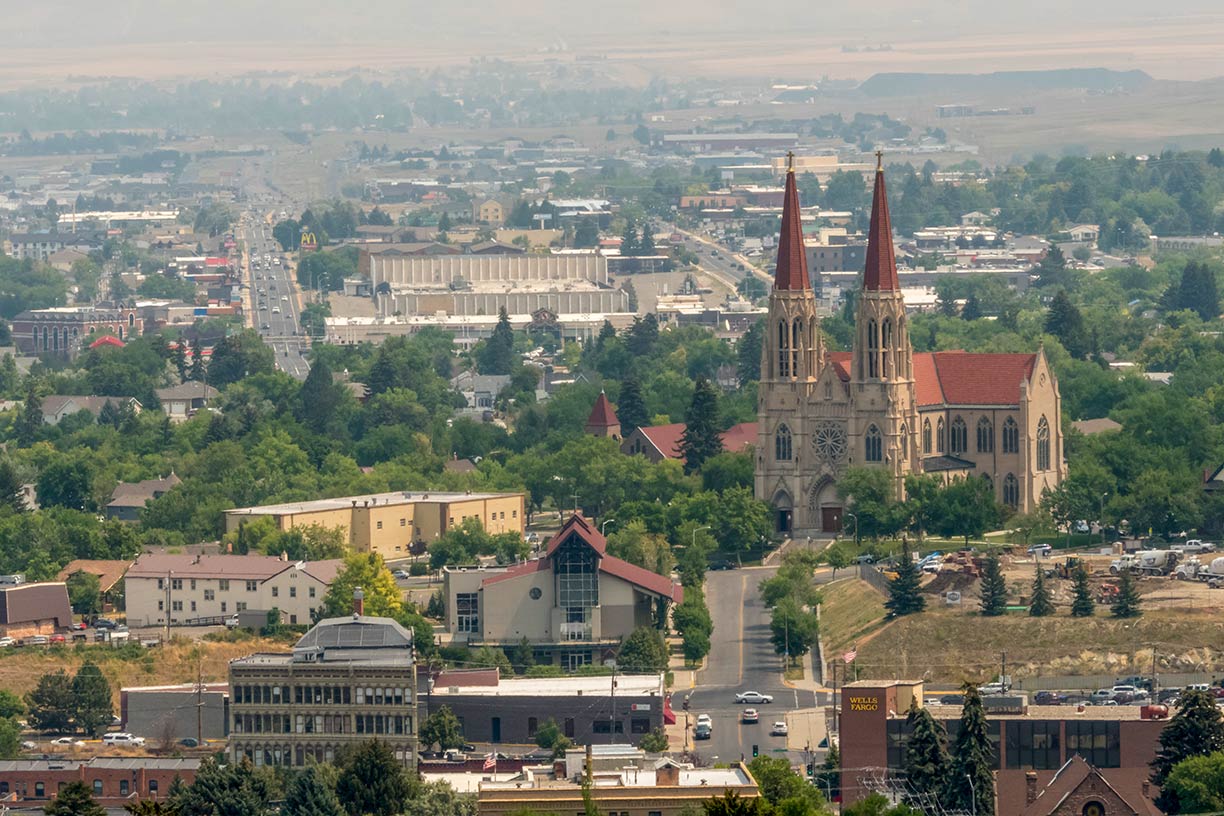 Image: Dave Thomas
Montana State Capitol
(
mhs.mt.gov/education/Capitol
) state capitol of the U.S. state of Montana, constructed between 1896 and 1902, with wing-annexes added between 1909 and 1912.
Montana Historical Society Museum
() Montana's Museum displays fine art, history, archaeological and ethnological artifacts.
The
Cathedral of St. Helena
(
www.sthelenas.org
) is the cathedral of the Roman Catholic Diocese of Helena, the Gothic Revival church was built in 1908.
Holter Museum of Art
(
www.holtermuseum.org
) community museum for contemporary art from the Northwest.
ExplorationWorks Science Center (
www.explorationworks.org
) the science center offers hands-on exhibits, programs, workshops, and classes for everyone.
Parks:
Mount Helena Park
, the park comes with six hiking trails up and around Mount Helena, a 5,468 feet (1,667 m) tall mountain overlooking the city.
Outdoors:
Gates of the Mountains Wilderness
is a wilderness area in the north of Helena National Forest, with the
Gates of the Rocky Mountains
, limestone cliff formations to the left and right of the Missouri River.
Spring Meadow Lake State Park
(
state park page
) a recreation area on the western edge of Helena; swimming and ice fishing, - depends on the season.
Sports:
Kindrick Legion Field
, the baseball field is home to the Senators, the Reps, and the Independents, all three are American Legion Baseball teams.
Just zoom in (+) to see Montana State Capitol, it houses the Montana State Legislature.
The page shows a city map of Helena with expressways, main roads, and streets, zoom out to find the location of
Helena Regional Airport
(
IATA code
: HLN).
Just zoom in (+) to see Montana State Capitol.
To find a location use the form below.