USA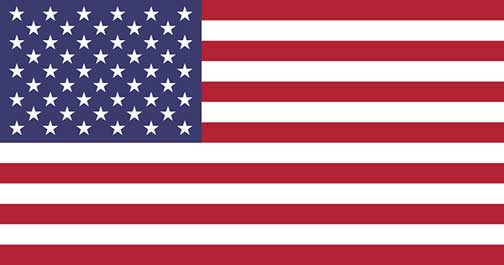 The map shows the contiguous United States. The United States of America is a federal republic. It consists of 50 states, one federal district (the capital
Washington D.C.
), five larger territories, and several island territories. The 48 contiguous Continental United States (sometimes called the Lower 48) and
Alaska
are located in North America, while
Hawaii
and smaller outlying areas are located in the Pacific and Caribbean.
The United States of America is the third-largest country in the world by
area
.
The US has a
population
of 330.2 million people (in 2020). The capital is Washington D.C.; the largest city is
New York
. Spoken
languages
are English and Spanish.