About Providence

The satellite view shows Providence, capital and the most populous city of
Rhode Island
, one of the New England states and the smallest of the
50 US states by area
. The mid-size city is located along the Seekonk/Providence rivers at the northern end of Narragansett Bay. The town lies about 59 mi (95 km) southwest of
Boston
and approximately 181 mi (290 km) northeast of
New York City
.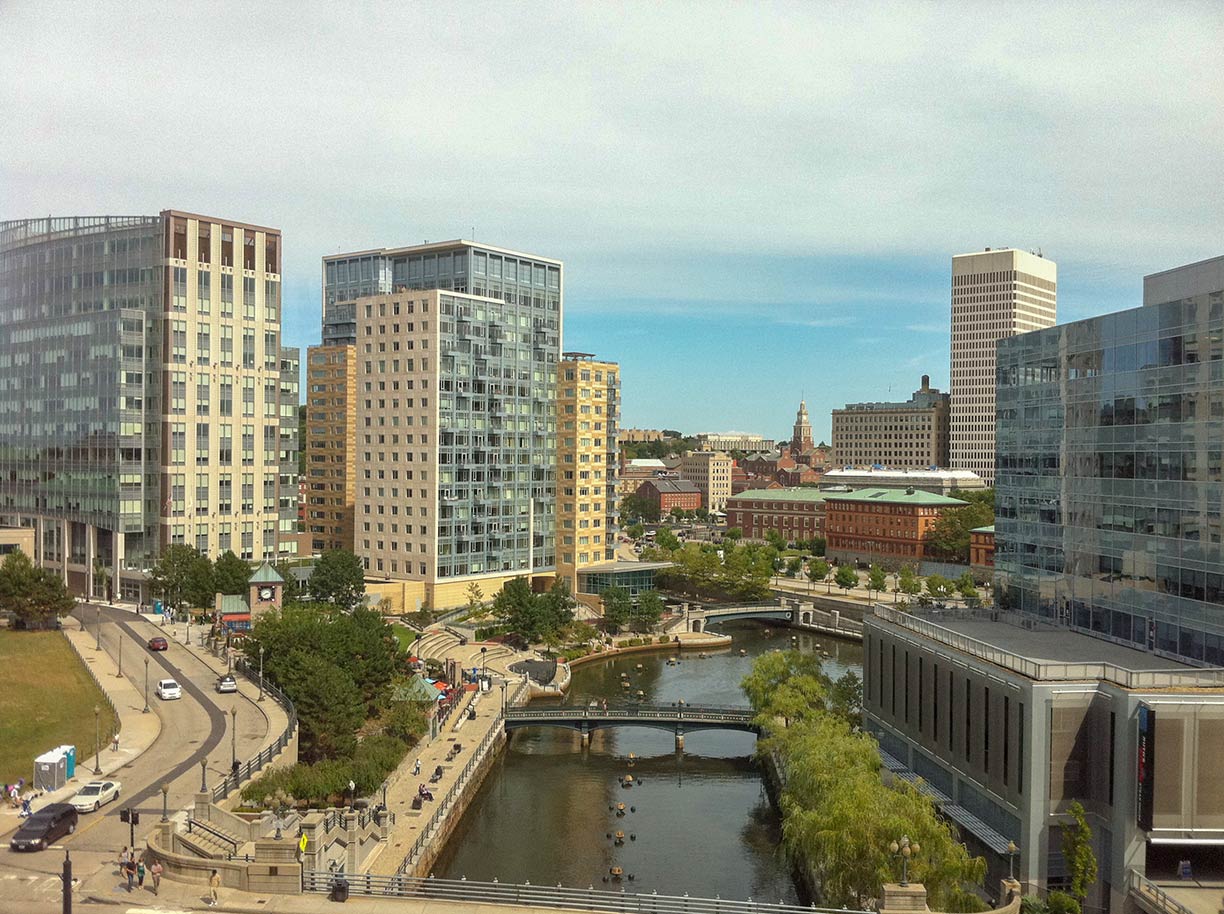 Image: PsyDad874
Providence was founded in 1636 by Roger Williams, an exiled English Protestant theologian and an early proponent of religious freedom and the separation of church and state.
In 1762 the Old State House was built in Providence. Between 1681 and 1854, the government of Rhode Island rotated between Providence, Newport, Bristol, East Greenwich, and Kingston. In 1854 Newport and Providence became the only capitals, only in in 1901, Providence became the sole capital of Rhode Island.
Today, the city has a population of about 180,500 inhabitants (in 2018); 1.6 million people live in Providence-Warwick, RI-MA metropolitan area, roughly 600,000 more than in Rhode Island itself, due to the Metro's expansion into southern
Massachusetts
.
Providence is home to the renowned Brown University (
www.brown.edu
), a private Ivy League research university founded in 1764 as the
College in the English Colony of Rhode Island and Providence Plantations
.
Providence's popular places: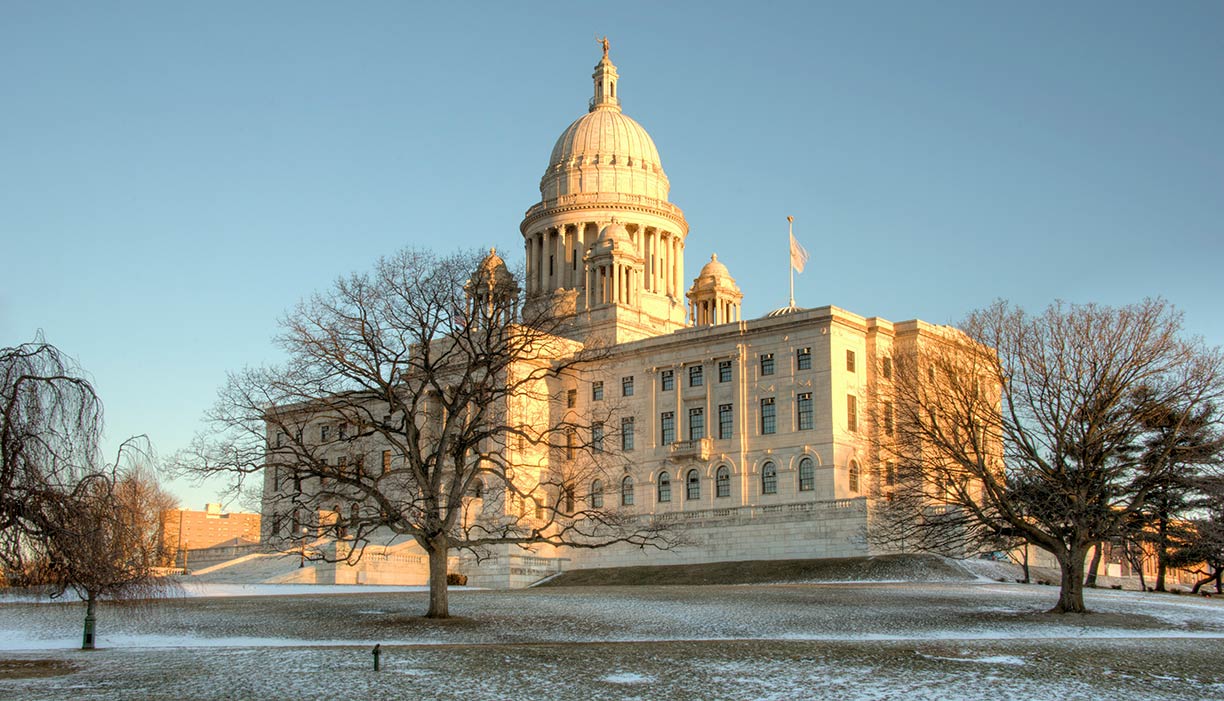 Image: Bestbudbrian
Many
historic sites
are witness to the Colonial past of the city:
Rhode Island State House
is the capitol of the State of Rhode Island and Providence Plantations. The neoclassical style state house was built between 1895 and 1904; it is the meeting place of the bicameral Rhode Island General Assembly.
The
Old State House
on College Hill was the meeting place for the colonial and the state assemblies from 1762 until 1901.
The
Marble House
(
www.newportmansions.org
) is a late 19th century Gilded Age mansion, the summer "cottage" retreat for Alva Belmont and William Kissam Vanderbilt, an heir of the Vanderbilt family who built its wealth in railroads and shipping.
John Brown House
(
www.rihs.org
), historic mansion named after the original owner, the American merchant, statesman, and slave trader
John Brown
(27 January 1736 – 20 September 1803).
Governor Henry Lippitt House
(
www.preserveri.org/lippitt-house-museum
), Italianate style mansion and now a historic house museum.
Governor Stephen Hopkins House
(
stephenhopkins.org
), an 18th century National Historic Landmark and now a house museum.
Slater Mill Historic Site
is a historic water-powered cotton spinning mill on the banks of the Blackstone River in Pawtucket.
Highest building: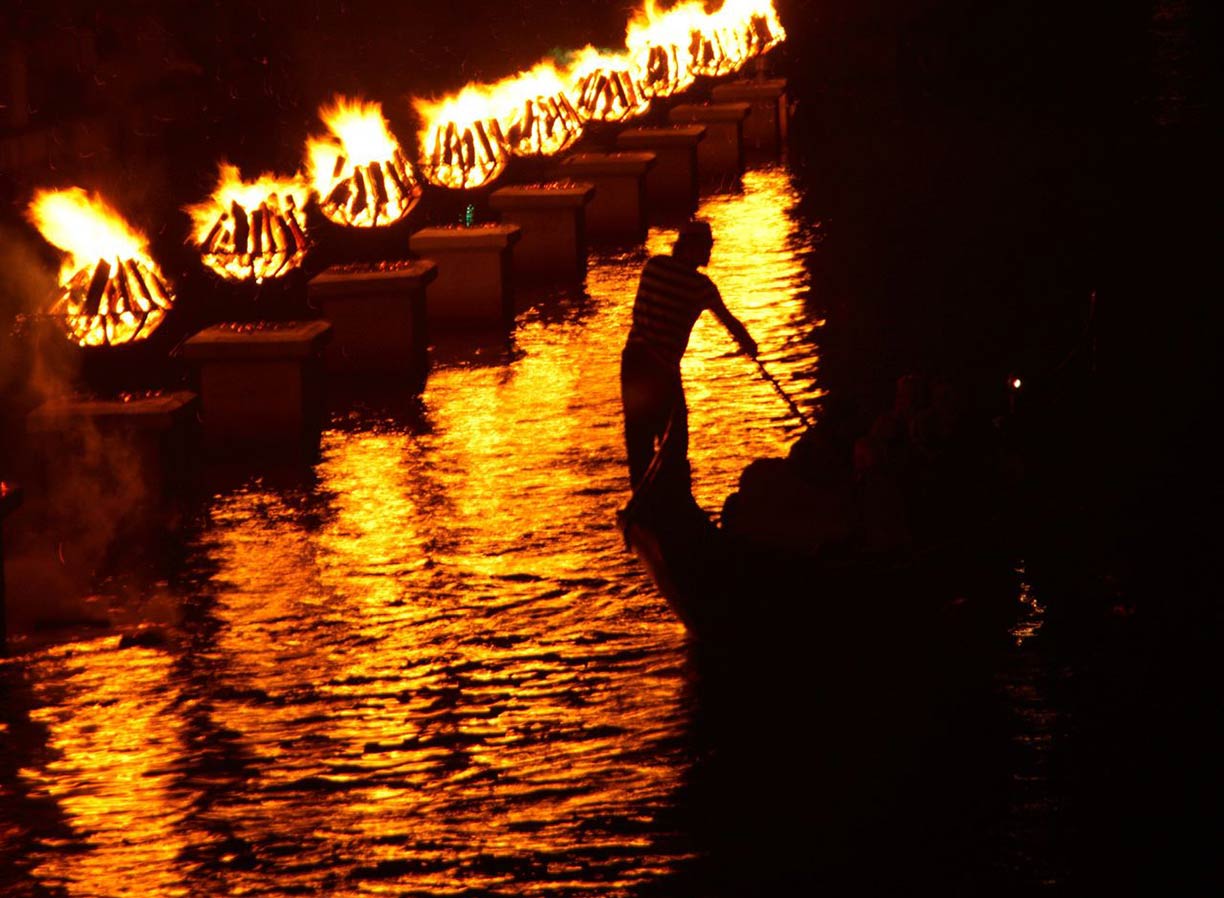 Image: Chris
111 Westminster Street
, the Industrial National Bank Building, formerly the Bank of America Building, is a 428 feet (130 m) tall skyscraper completed in 1928. The building is also known as the Superman Building, due to its vague resemblance of the
Daily Planet
building in the Superman comic book.
Visual arts:
Rhode Island School of Design Museum
(
risdmuseum.org
), RISD is an art museum complex with a collection of about 100,000 art objects; it is among the 20th largest art museums in the United States.


AS220
(
as220.org
), artist-run local forum, art space, studios, galleries, theater, and foo-fest party complex.
WaterFire Providence
(
waterfire.org
), a spectacular annual event with over 80 blazing fires on the rivers of downtown Providence.
Museums:
Haffenreffer Museum of Anthropology
(
www.brown.edu/research/facilities/haffenreffer-museum/
), Brown University's teaching museum, with a collection of more than one million ethnographic objects.
Providence Children's Museum
(
www.childrenmuseum.org
), hands-on activities for kids, it is the only children's museum in Rhode Island.
Performing arts:
Providence Performing Arts Center
(
www.ppacri.org
), formerly known as Loew's State Theatre and Palace Concert Theater; today PPAC is a 3,100-seat multi-use theater which shows touring Broadway productions and orchestra performances.
Trinity Repertory Company
(
www.trinityrep.com
), stylized 'Trinity Rep,' the State Theater of Rhode Island stages contemporary and classic works, including an annual production of Charles Dickens'
A Christmas Carol
.
Library:
Providence Athenæum
(
providenceathenaeum.org
) is an independent, member-supported library and cultural center with a long history; the organization exists to "provide the means for the universal distribution of knowledge."
Churches:
Our Lady of Lourdes Church Complex
, 20th century Roman Catholic church complex, consisting of four buildings, a church, a rectory, a school, and a convent.
The
First Baptist Meetinghouse
is the First Baptist Church in the US, founded in 1638 by Roger Williams, a Puritan minister and a confirmed advocate for religious freedom and the separation of church and state.
Bell Street Chapel
, historical Unitarian Universalist church, built in 1875.
Premier hotels:
Providence Biltmore Hotel
(
www.providencebiltmore.com
), the neo-Federal Beaux-arts style hotel at the corner of Kennedy Plaza opened in June 1922, designed by Warren and Wetmore, the same architectural firm that projected the Grand Central Station in
New York City
.
Omni Providence Hotel
(
www.omnihotels.com/hotels/providence
) a Neo-Traditionalist skyscraper completed in 1994, an upscale hotel with an Italian restaurant, a steakhouse and a cafe.

Conventions: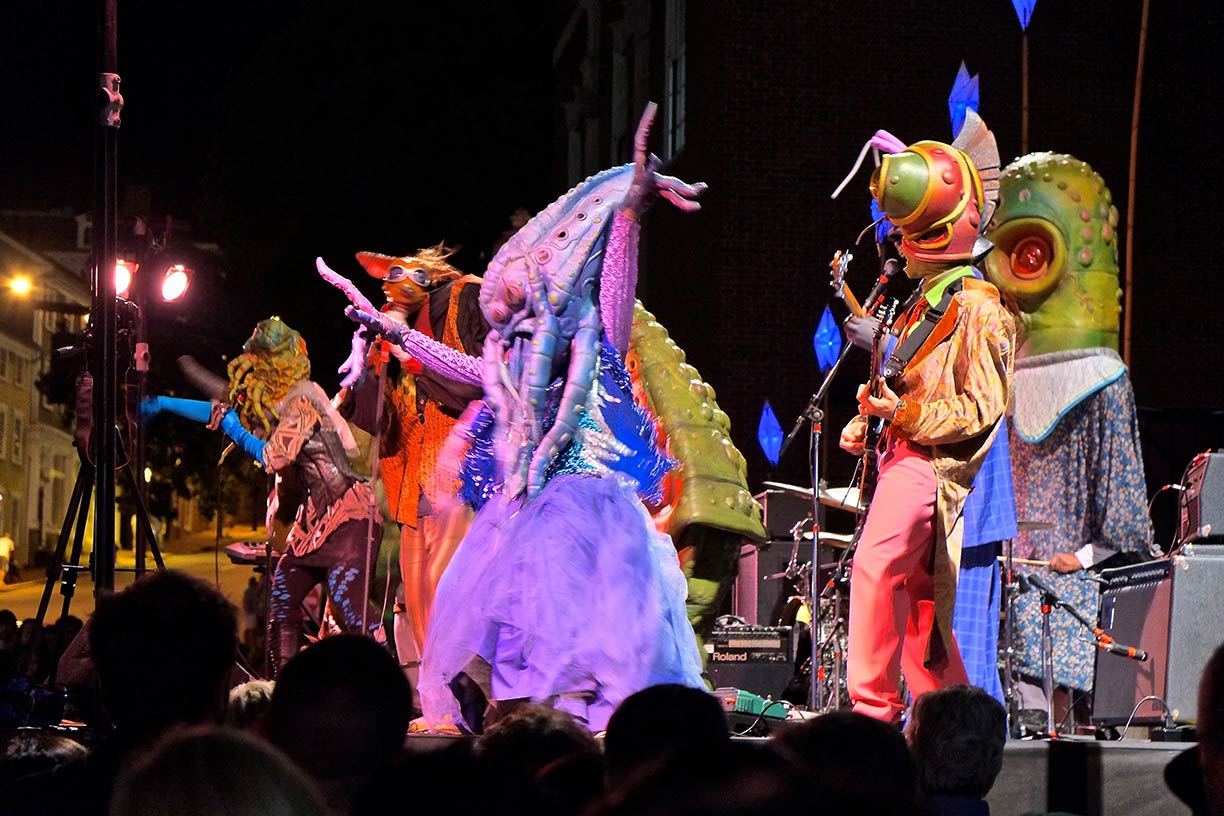 Image: Greg Lloyd
Rhode Island Convention Center
(
www.riconvention.com
) Rhode Island's largest exhibition center and home to the Art Providence Holiday Show (
artprovidenceshow.com
), a juried art show.
NecronomiCon Providence
(
necronomicon-providence.com
) a biennial convention and academic conference related to the life and works of H. P. Lovecraft, the American writer (born in Providence), who is regarded as one of the most significant 20th-century authors of horror and weird fiction.
Shopping:
Providence Place
(
www.providenceplace.com
), is the largest shopping mall in Rhode Island.
Downtown Providence Farmers Market
, seasonal farmers market at Kennedy Plaza.
Parks:
Roger Williams Park
, city park and historic district in South Elmwood, home to the
Roger Williams Park Zoo
(
www.rwpzoo.org
), one of the oldest zoos in the US.
Roger Williams National Memorial
(
www.nps.gov/rowi/
) is a landscaped urban park; the memorial commemorates the life of the founder of Rhode Island.
Waterplace Park
is an urban park along the Woonasquatucket River in the downtown area, Venice-styled pedestrian bridges of the riverwalk cross the river.
Cemeteries:
Swan Point Cemetery
, a 60-acre cemetery established in 1846.
Sports:
Dunkin' Donuts Center
(
www.dunkindonutscenter.com
), an indoor arena for sports and music events.
Brown Stadium
is an American football stadium and home to Brown University's football and outdoor track teams, the Brown Bears (
www.brownbears.com
).
The page shows a city map of Providence with expressways, main roads, and streets, zoom out to find the location of
T. F. Green Airport
(
IATA code
: PVD), nine mi (15 km) by road, south of the city.
Just zoom in to see Rhode Island Statehouse, the capitol of Rhode Island.
To find a location use the form below.