About Topeka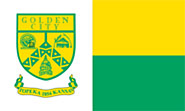 The satellite view shows Topeka, the seat of Shawnee County and capital of
Kansas,
the U.S. state in the Midwestern
United States
. The town is located in the northeast of the Sunflower State, about 100 km (63 mi) west of
Kansas City
, MO. The central part of Topeka lies south of the banks of the Kansas River.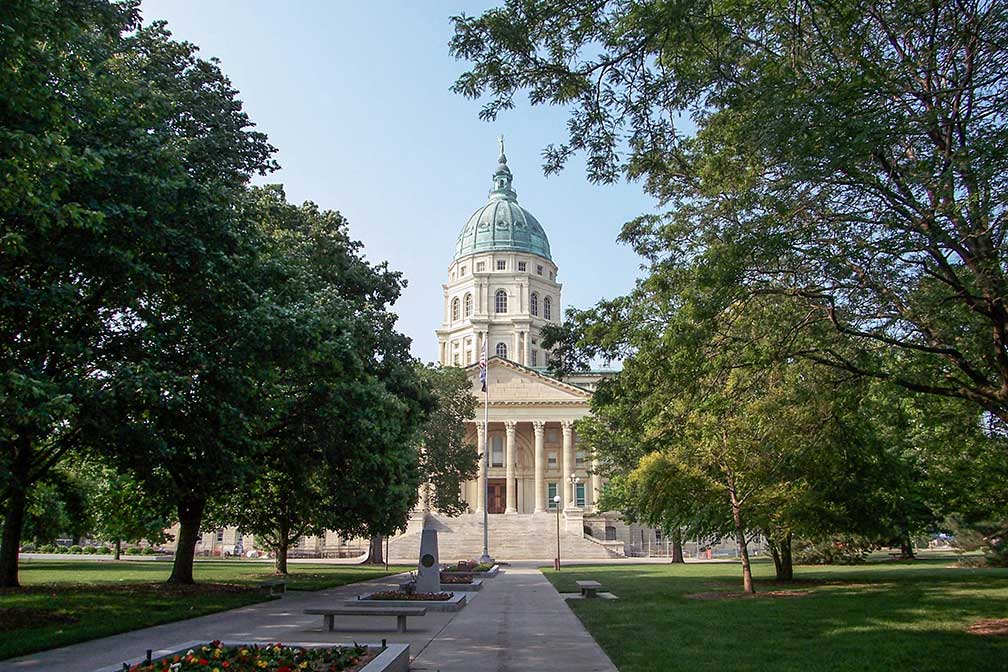 Image: David Casteel
In the mid 19th century Topeka was a way station at the Oregon Trail with a ferry service on the Kansas River. It was one of the towns initially established to service the large-wheeled wagon route.
The town was laid out in 1854, and three years later chartered as a city. In 1861 Kansas was admitted to the Union as the 34th state, and Topeka was chosen as the capital.
Today Topeka is a medium-sized city with a population of about 126,500 inhabitants (in 2018).
The city's economy relies mostly on state government institutions, and the educational, health and social services industry.
The city is home to the
Kansas State Capitol
, the
State Library of Kansas
, (
kslib.info
) and the
Washburn University
(
www.washburn.edu
), the last city-chartered university in the United States.



Topeka points of interest:
List of Tourist Attractions
Historical places:
Kansas State Capitol Building
(
kshs.org/capitol
), the Kansas Statehouse was built between 1866 and 1903, it is the seat of the government of Kansas.
Cedar Crest
, a historical French-Norman style mansion, the official residence of the Governor of Kansas.
Brown v. Board of Education National Historic Site
(
nps.gov/brvb/
), the site commemorates the U.S. Supreme Court landmark court decision to end racial segregation in public schools. Topeka wrote history in 1954 with a landmark decision of the United States Supreme Court, that state laws establishing separate public schools for black and white students are unconstitutional.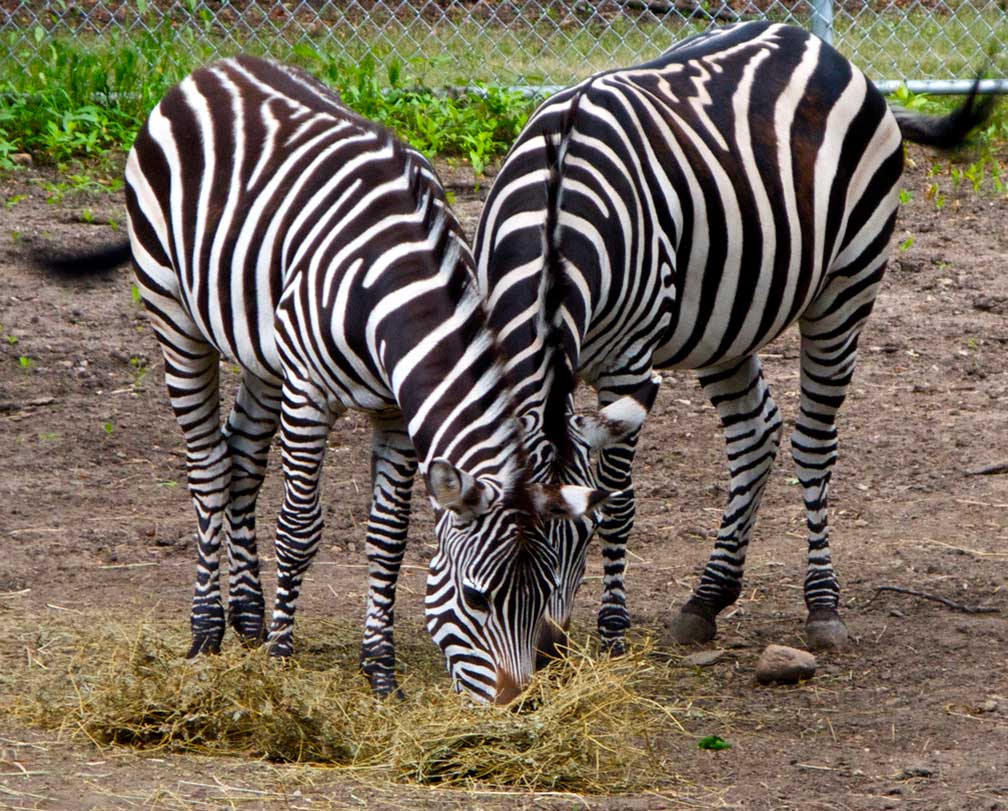 Image: David DeHetre
Museums:
Kansas Museum of History
(
www.kshs.org/p/kansas-museum-of-history/19578
), the state history museum of Kansas displays artworks and artifacts telling the history of Kansas.
Old Prairie Town at Ward-Meade Historic Site
is an open-air museum featuring a prairie town with a schoolhouse, a church, a Santa Fe Depot, the restored 1874 Ward-Meade Mansion, a replica log cabin with a blacksmith shop and the Ward-Meade Park Botanical Gardens.
Combat Air Museum
(
www.combatairmuseum.org
) is a museum with 41 mostly military (mostly American) aircraft, from World War I to the present day.
Children's Museum:
Kansas Children's Discovery Center
(
kansasdiscovery.org
) kids can explore science, art, engineering, and nature in the discovery center.
Performing arts:
Topeka Performing Arts Center
(
topekaperformingarts.org
) As You Like It, from comedy to concerts.
Topeka Civic Theatre and Academy
(
topekacivictheatre.com
), founded in 1936, Topeka Civic Theatre is the oldest continuously running community dinner theatre in the country.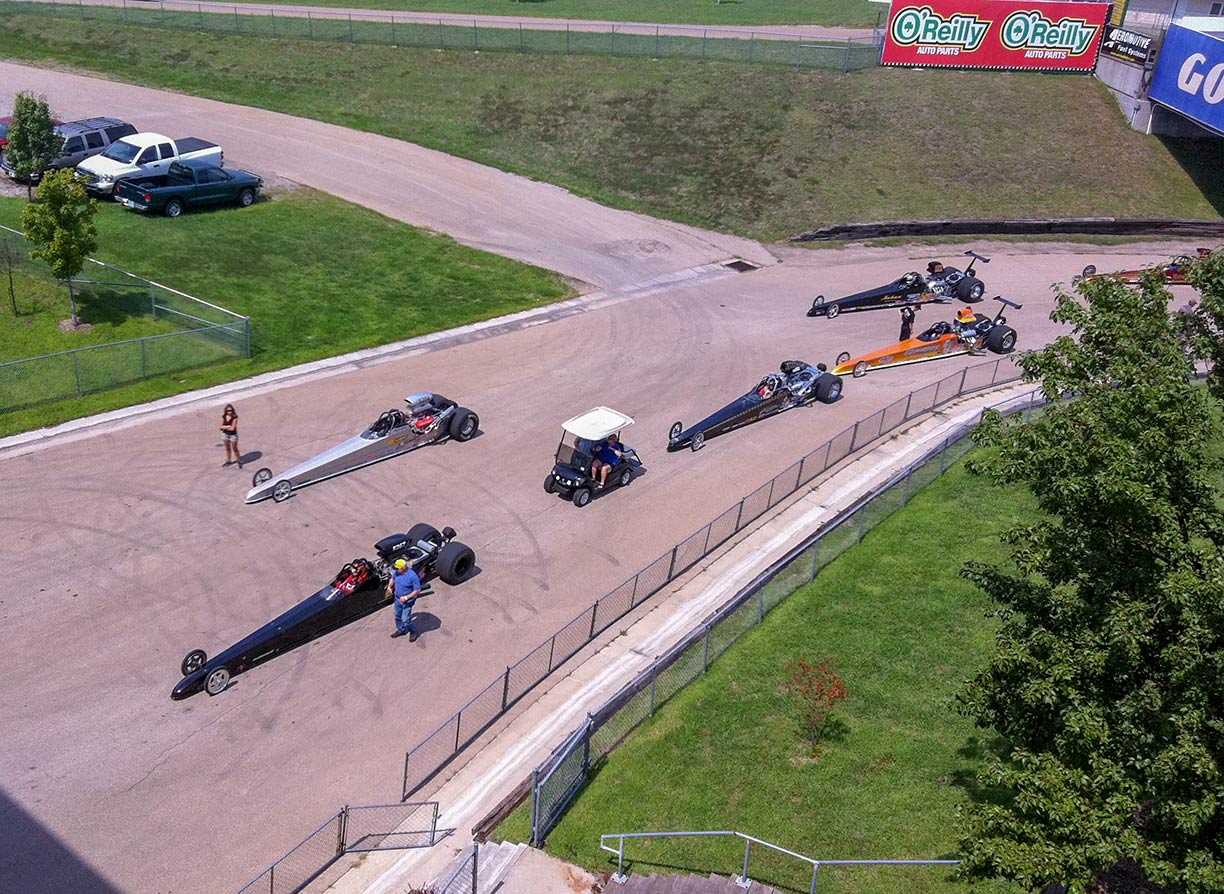 Image: Kansas Tourism
Visual arts:
Mulvane Art Museum
(
washburn.edu/mulvane/
) Washburn University's art museum and art lab.
Expo center:
Landon Arena
(
ksexpo.com
), Topeka's 10,000-seat multi-purpose arena for sports and other events.
Parks:
Topeka Zoo
(
topekazoo.org
) zoo within Gage Park.
Gage Park
is a large 210-acre city park with several ponds, the Reinisch Rose Garden inside the park features more than 5,500 plants and 400 varieties of roses. Inside the park, there is also the Doran Rock Garden.
Ted Ensley Gardens
, an arboretum and garden at Lake Shawnee.
Lakes:
Lake Shawnee
(
parks.snco.us/index.aspx?NID=136
) is an artificial lake and a recreation area with an open year-round campground.
Sherwood Lake
is a privately owned lake (Members only) just outside the city limits, offering boating, fishing, recreation at the beach and bike rides.
Sports:
Washburn Athletics - Washburn University
(
wusports.com
), the official website for the Washburn University Ichabods athletics.
Heartland Park Topeka
(
heartlandpark.com
) is a multi-purpose motor-sports facility with a road-race course, a clay oval off-road course, and a drag strip.
Yager Stadium at Moore Bowl
, Washburn University's college football and soccer field.
Hummer Sports Park
(
www.hummersportspark.com
) is a multi-use sports park featuring a stadium, a pool, and various athletic fields, and venues for community events.
The Map shows a city map of Topeka with expressways, main roads, and streets,
Topeka Regional Airport
(know as Forbes Field,
IATA code
: FOE) is located 14 km (9 mi) south of the central business district of Topeka. The nearest large airport is
Kansas City
International Airport in a distance of 118 km (73.5 mi).
To find a location use the form below.