About Doha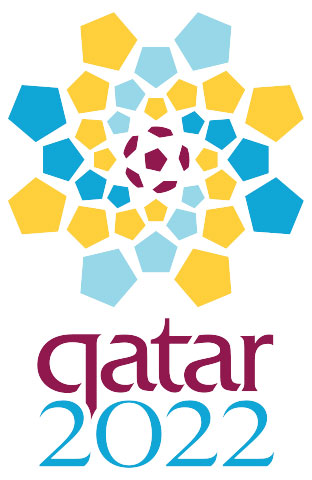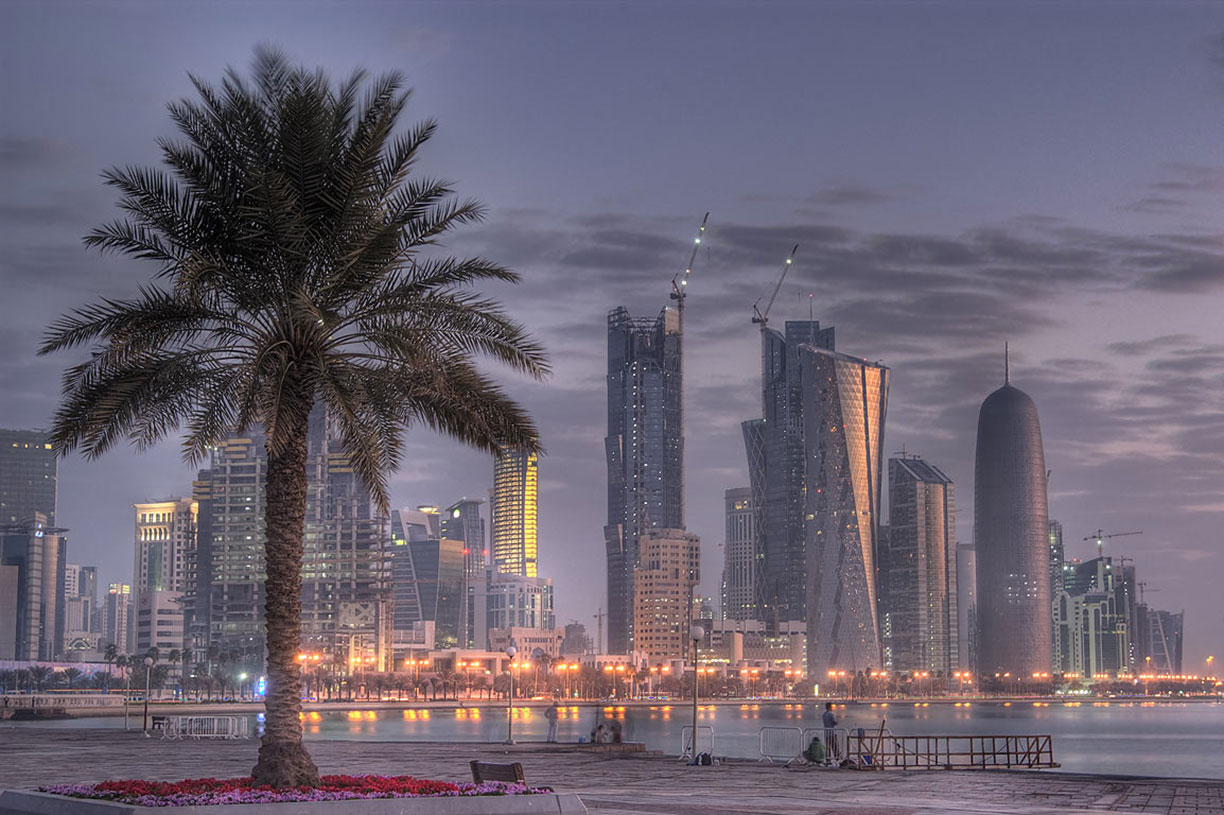 Image: Alex Sergeev
The satellite and map view shows Doha, the largest city, principal seaport, economic center, and since 1971 the capital of

Qatar
, the peninsular Arab country in the Persian Gulf, bordering
Saudi Arabia
in the south. Doha (Ad-Dawhah) is one of the eight municipalities (provinces) of Qatar. The city is located in the central-east on the coast of the peninsula.
Doha has a population of about 1 million people; its metropolitan area accounts for about 40% of Qatar's entire
population
of 2.7 million inhabitants,
[1]
more than 80% of its citizens are expatriates. The official
language
is Arabic; English is de-facto the second language.
Doha is a primate city and the center of almost everything in Qatar. The headquarters of many domestic and international organizations are residing in the city, including those of the country's oil and fishing industry. Doha is also the educational epicenter of Qatar. Education City, a 14 km² area for research and education, was initiated by the non-profit organization of the
Qatar Foundation
. The complex houses eight universities, among them branch campuses of the Carnegie Mellon University, as well as offices for Al Jazeera's children television channel.
Doha is also home to the
Hamad Medical City
, a not-for-profit health care provider which manages eight hospitals and operates both the national ambulance service and a home healthcare service.
Doha was host to a number of international sporting events, including the 2006 Asian Games, the 2011 Pan Arab Games and most of the games at the 2011 AFC Asian Cup.
Doha Attractions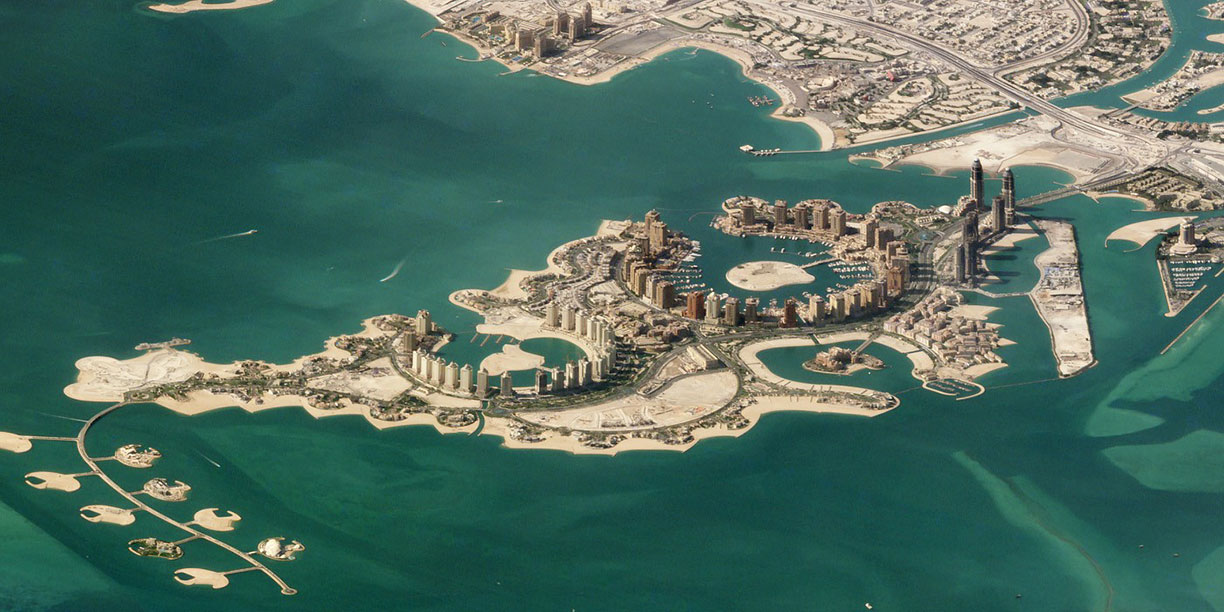 Image: Planet Labs, Inc
Doha Corniche
is a waterfront promenade along Doha Bay; it is home to many of the city's most famous sights, including the
Museum of Islamic Art
(
www.mia.org.qa
) and the
Palace of the Emir
(Amiri Diwan), the Qatar Museums Gallery,
Al Riwaq
, and
The Pearl Monument
. Over the last few years numerous skyscrapers, luxury hotels, and parks have been built along the Corniche.
Katara
(
www.katara.net
) is a Cultural Village styled seaside development with the intent to be a world-leader for multi-cultural activities. The waterfront area includes various facilities, a Roman-like amphitheater, a mosque, a museum, and a convention center.
The Pearl-Qatar
is a four km² artificial island meant to resemble a string of pearls.
The map shows a city map of Doha with expressways, main roads, and streets, and the location of
Hamad International Airport
(
IATA code
: DOH), southeast of the city center.
To find a location use the form below.