About Jakarta

The satellite view shows Jakarta (also DKI Jakarta) situated on the northwest corner of the island of Java bordering the Java Sea. It is the country's largest city and the capital of

Indonesia
in Maritime
Southeast Asia
, south of the
South China Sea
and the Java Sea.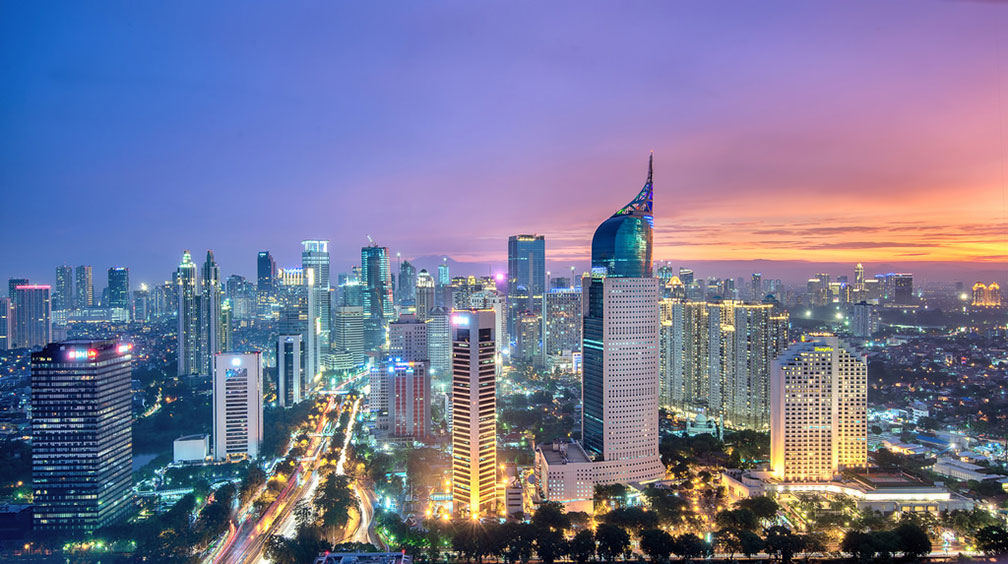 Image: Ecal saputra
Jakarta's former name was Batavia (until 1949) when it was de facto the capital of the Dutch East Indies, the former Dutch colony.
The city is the political and financial center of the island nation.
Today Indonesia's version of a metropolis has a population of about 10 million people, making it one of the most populous cities in Southeast Asia.
Jakarta's metropolitan area, known as Greater Jakarta or Jabodetabek (short for Jakarta + Bogor + Depok + Tangerang + Bekasi cities) is among the largest urban agglomerations on the planet, with a population of 31 million people.
The official
language
is Indonesian (Bahasa Indonesia), the language spoken on the island of Java is Javanese. But Greater Jakarta is a melting pot, an immigration magnet and home to people from all over Indonesia and Southeast Asia, with significant numbers of people speaking Sundanese, Javanese, Betawi as well as Batak languages.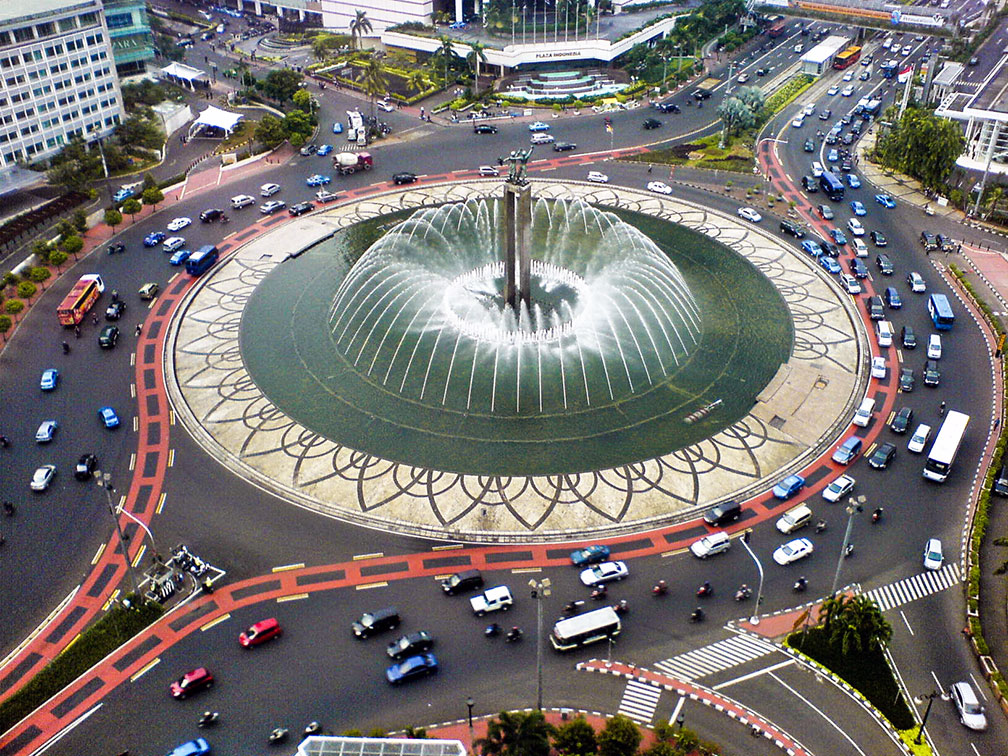 Image: Adisurahman
When in Jakarta you might want to visit
Istiqlal Mosque
, the largest mosque in Southeast Asia.
The
National Monument
(Monas) in Central Jakarta, the shape of the monument symbolizes a lingam (phallus or masculinity) and yoni (femininity).
National Museum of Indonesia
(
www.museumnasional.or.id
) showcases the arts and cultures of Indonesia.
Jakarta History Museum
is a history museum at Fatahillah Square in the former Stadhuis (city hall) of Batavia.
Merdeka Square
, the main sqare in Central Jakarta.
Wayang Museum
, Javanese wayang puppetry (shadow puppets) and other puppets from South East Asia on display.
Jakarta Textile Museum
(
museumtekstiljakarta.com
) Museum Tekstil Jakarta displays state of the art Indonesian textiles from various islands; the museum is housed in an old villa.
Tanah Abang
textile wholesale market.
Ancol Dreamland
(
www.ancol.com
) in Ancol Bay City is Jakarta's answer to Disney Land, a tourist destination located along Jakarta's waterfront with beaches, a golf course, theme parks, a water park, a dolphin and sea lion show, hotels, and restaurants.
Plaza Indonesia
(
www.plazaindonesia.com
) is a shopping mall within the Plaza Indonesia Complex in central Jakarta.
Just zoom in (+) to see
Monumen Nasional
, the National Monument tower, a 132 m (433 ft) tall tower on Lapangan Merdeka (Freedom Square) in Central Jakarta. Around Merdeka square is the city's special capital region, with its government and administrative buildings. Just north of Merdeka square is Jakarta Presidential Palace Complex and Istana Negara, the State Palace. To the south of Merdeka is the United Nations Information Center, and further south the Sarinah shopping mall.
The Map shows a city map of Jakarta with expressways, main roads, and streets, as well as the location of
Soekarno-Hatta International
(
IATA
Code: CGK) situated in the west, and Halim Perdanakusuma Airport (
IATA
Code: HLP) Jakarta's former main airport.
Other major Indonesian cities:
Bandung
,
Medan
,
Surabaya
.
To find a location use the form below.