About Islamabad

The satellite view and the map show Islamabad ("City of Islam"), the national capital of

Pakistan
. The city is located at the northern edge of the Potwar (Pothohar) Plateau at an elevation of 540 m (1,770 ft), south of a range of Himalayan foothills known as the Margalla Hills.
Islamabad lies within the small Islamabad Capital Territory which borders the Pakistani provinces of Punjab and Khyber Pakhtunkhwa.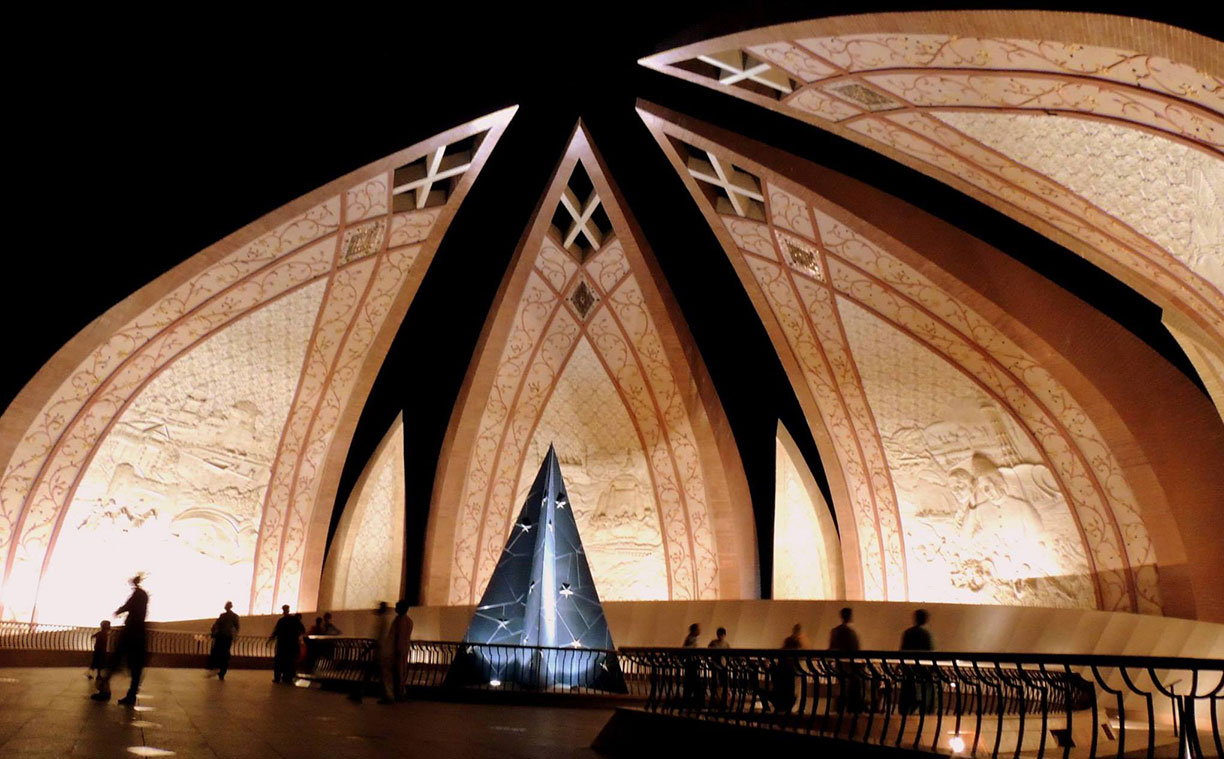 Image: Annietariq
Pakistan's capital is a planned city built to replace the former capitals
Karachi
and Rawalpindi, which was the temporary capital of the country between 1959 and 1967.
Islamabad has a population of more than 1 million inhabitants (2017 census).
Located about 13 km to the south is the former interim capital Rawalpindi, both cities together form the Islamabad-Rawalpindi metropolitan area with a population of more than four million people.
Spoken
languages
are Urdu (predominantly), English, Punjabi, and Pashto.
Islamabad is the center of all political activities in the country; it is the seat of the Government of Pakistan. The city is home to the Parliament House which houses the National Assembly of Pakistan, the Presidential Palace (Aiwan-e-Sadr), and the Supreme Court of Pakistan. There are about 80 foreign diplomatic missions located in Islamabad.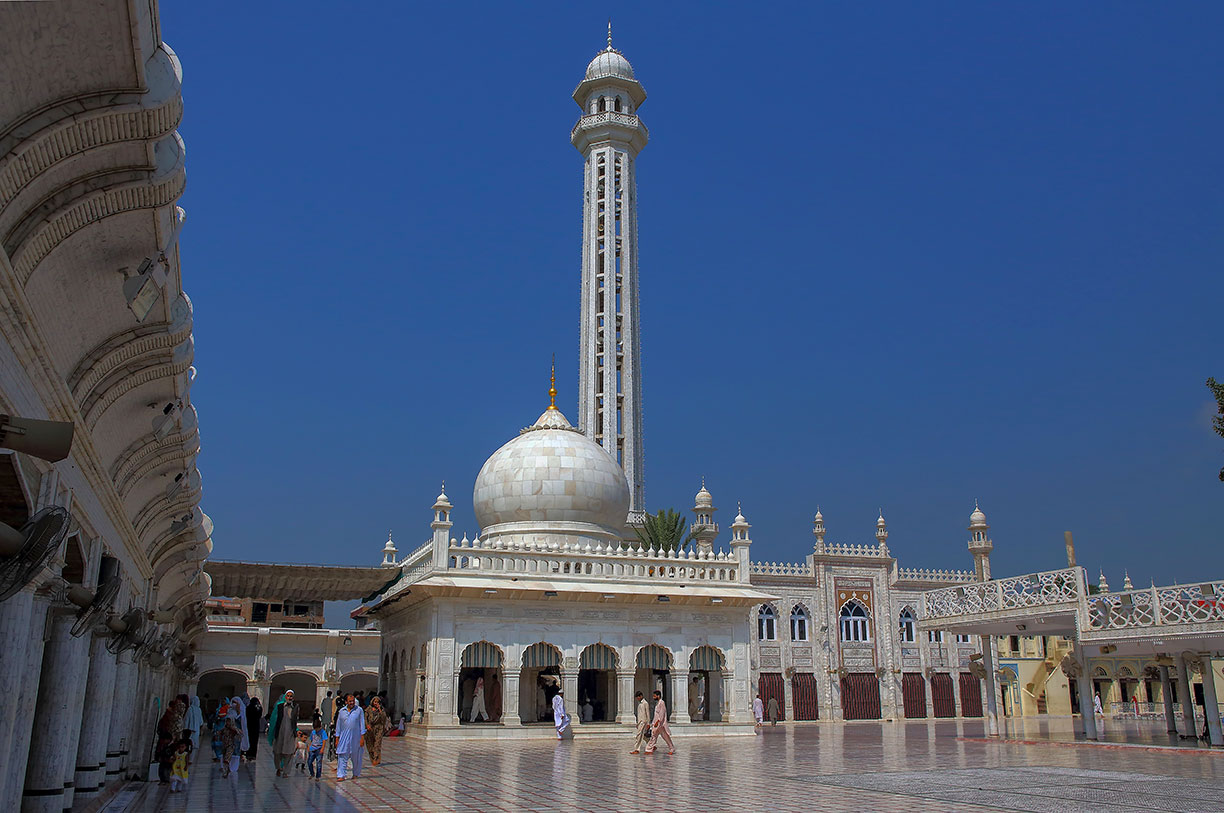 Image: Mohammad Omer
Most of Pakistan's state-owned companies like the Pakistan Television Corporation - PTV (
www.ptv.com.pk
), PTCL, the Pakistan Telecommunication Company Limited (
ptcl.com.pk
), OGDCL, the Oil and Gas Development Company (
ogdcl.com
), and Zarai Taraqiati Bank Ltd. (
www.ztbl.com.pk
) have their headquarters in Islamabad.
Several universities reside in the city, the largest of them are the
National University of Sciences and Technology
- NUST (
nust.edu.pk
), a public university with over 15,000 full-time students, and
Quaid-i-Azam University
(
qau.edu.pk
), a public research university.
The rapid growth of the cities caused environmental problems, formerly known for its clean air, the capital region now suffers more often from smog and pollution. An increasing number of vehicles, construction works and smoke output from factories, especially steel mills, is causing air pollution in the capital city to spike.
[1]
Within Islamabad's Capital Territory lies Margalla Hills National Park, home to leopards, barking deers (Indian muntjac), and Himalayan gorals. The park includes the Margalla Hills, the Shakarparian Hills, and Rawal Lake, an artificial lake providing water for the capital and the city of Rawalpindi.
32 km (20 mi) north-west of Islamabad is one of Pakistan's UNESCO World Heritage Sites, Taxila. Ancient
Taxila

is an important archaeological site which illustrates the different stages in the development of a city on the Indus river. Taxila was an important Buddhist center of learning from the 5th century B.C. to the 2nd century A.D.
The map shows a city map of Islamabad with expressways, main roads, and streets, zoom out to find the location of
Benazir Bhutto International Airport
(
IATA code
: ISB) situated south of the city near Rawalpindi. Islamabad International is a hub for Pakistan International Airlines (
www.piac.com.pk
).
To find a location use the form below.