About Cyprus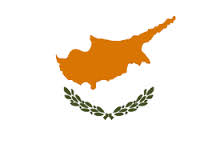 The map shows the island of Cyprus in the Eastern
Mediterranean Sea
. Cyprus is located about 80 km (50 mi) south of the coast of
Turkey
, west of
Syria
and
Lebanon
, northwest of
Israel
, north of the Sinai Peninsula (
Egypt)
and east of the island of Crete (
Greece
.)
Area
The third largest island in the Mediterranean has a land
area
of 9,251 km². 5,896 km² (2,276 sq mi) are under the control of the Republic of Cyprus; 3,355 km² (1,295 sq mi) are de facto under the administration of the self-declared Turkish Republic of Northern Cyprus.
Population
Cyprus has a
population
of almost 1.2 million people live on the island. 875,900 people live in the Republic of Cyprus (in 2018), 326,000 in Northern Cyprus (in 2017) Spoken
languages
are Greek and Turkish.
Since 1974, Cyprus has been divided de facto into the Cyprus government-controlled area in the southern part of the island, officially named the Republic of Cyprus, and the Turkish Cypriot area in the north. A United Nations peacekeeping force (UNFICYP) maintaines a buffer zone between them.
UNFICYP was established in 1964 to prevent a recurrence of fighting between Greek Cypriots and the Turkish Cypriots. The mandate for UNFICYP was last renewed on 31 January 2019 and extends until 31 July 2019.
[1]
[2]
Furthermore, there are two small British Overseas Territories on the island, Akrotiri and Dhekelia; they are administered as Sovereign Base Areas (S.B.A.) of the
United Kingdom
. They are small remnants of British occupation of the island from 1878 to 1960.
Cyprus is divided into six districts: Nicosia, Larnaca, Limassol and Paphos in the Republic of Cyprus, and Famagusta and Kyrenia in the Northern Cyprus-controlled areas.
Cities and Towns in Cyprus
The location of following cities, towns, and villages are depicted on the map.
Republic of Cyprus
Agios Nikolaos, Agios Theodoros, Akaki, Alaminos, Alona, Astromeritis , Episkopi, Evrychou, Gialia, Kakopetria, Kalavasos, Kato Lefkara, Kato Polemidia, Kato Pyrgos, Kiti, Klirou, Kofinou, Kokkinotrimithia, Koloni, Kotsiatis, Kouklia, Larnaca, Limassol, Lymbia, Mallia, Mandria, Margi, Mari, Moni, Nicosia, Palaichori, Paphos, Pedoulas, Pegeia, Polis, Peristerona, Platres, Pomos, Stavrokonnou, Troodos, and Zygi.
Turkish Northern Cyprus
Agios Amvrosios, Akanthou, Angastina, Ardana, Arsos, Avlona, Bellapais, Beykeuy, Bogazi, Dhiorios, Dikomo, Eptakomi, Famagusta, Galateia, Gialousa, Gšnyeli, Kalopsida, Karavas, Karavostasi, Komi Kebir, Kontea, Kormakitis, Kourou Monastiri, Kyrenia, Kythrea, Lapithos, Lefka, Lefkoniko, Leonarisso, Limnitis, Louroujina, Morphou, Myrtou, Pergamos, Prastio, Rizokarpaso, Skylloura, Templos, Trikomo, Trypimeni, Tymbou, Tziaos (Chatos), and Vothylakas.
Within the UN Buffer Zone
Athienou, Deneia, Pyla, and Troulloi.
Within the Akrotiri Sovereign Base Area
Akrotiri
Transportation
There are three international airports in Cyprus.
Larnaca International Airport - Glafcos Clerides
(IATA code: LCA)
, southwest of Larnaca;
Paphos International Airport
(IATA code: PFO)
, southeast of the city of Paphos in Western Cyprus;
and
Ercan International Airport
(IATA code: ECN)
in north of Tymbou (Tymvou) in Northern Cyprus.