About Tbilisi

Satellite view is showing Tbilisi, the national capital of

Georgia. The country's largest city is situated along both banks of the Mtkvari (Kura) River in Eastern Georgia, south of the Great Caucasus Mountains and east of the Trialeti mountain range. Tbilisi Reservoir to the east, the artificial lake is a popular recreation spot.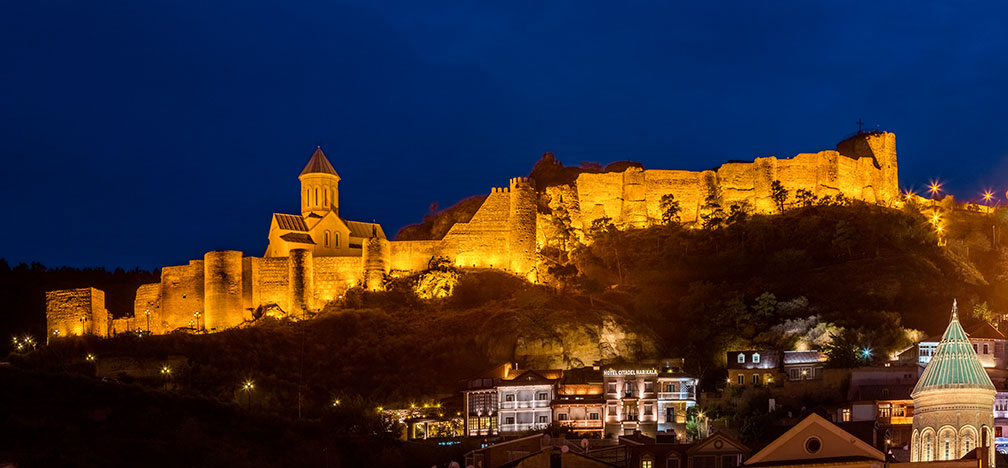 Image: Diego Delso



The city was formerly known as Tiflis, a major town on the cross-roads of Europe and Asia, for centuries a center of commerce at an important trade route between the Caspian Sea and the Black Sea.

Tbilisi has a long, complicated history, it was founded sometime in the 5th century and it became a very much sought-after site, - from the late 6th century to the end of the 11th century, the city was conquered by Persians, Byzantines, Arabs, Khazars, and Seljuk Turks. In the 13th century the city was even devastated by the Mongols.

While Georgia remained nominally independent throughout all of this and the Kings of Georgia fought ceaselessly to protect their kingdoms, it gradually became evident that Georgia simply could not adequately defend itself alone.

Under Russian rule the city was the seat of the Imperial administration of the Caucasus from 1801 to 1917, it became later the capital of the Georgian Soviet Socialist Republic from 1921 to 1991. Since then it is the capital of a kind of independent Georgia.

Today Tbilisi has a population of about 1.1 million inhabitants (in 2015). Spoken languages are Georgian (official), far less frequently Russian, Armenian, and Azeri. The historical center of Tbilisi (Tbilisi Historic District

) is on the Tentative List of the UNESCO World Heritage Site.

The road map shows the city's mazelike alleyways of the old town and the roads and streets of the capital. Zoom out to find the location of Tbilisi International Airport (IATA code: TBS) about 20 km (12.5 mi) by road via Kakheti Highway, east-southeast of the city center.

To find a location type: street or place, city, optional: state, country.


Local Time Tbilisi:

Monday-November-27 10:27

UTC/GMT +4 hours