Israel is a country in the Middle East with a coast-line at the Mediterranean Sea. The nation is regarded not only by Jews, Christians and Muslims as the biblical Holy Land. The country is bordered by Egypt, Jordan, Lebanon, Syria, and the Palestinian territories (West Bank and the Gaza Strip.

With an area of 22,072 km² the country is slightly larger than half the size of Denmark, or slightly larger than the US state of New Jersey.

Israel has a population of 8.3 million people (in 2015), spoken languages are Hebrew and Arabic. Designated capital is Jerusalem, the largest and most populous city, but Israel's sovereignty over Jerusalem is internationally disputed. The country's financial center is Tel Aviv, the city is also home to all foreign diplomatic missions, embassies and consulates in Israel.

Map is showing Israel and the surrounding countries with international borders, district (mahoz) boundaries, district capitals, major cities, main roads, railroads and major airports.

Ben Gurion International Airpor (IATA code: TLV) near Tel Aviv is the largest and busiest international airport in Israel, Ovda International in the southern Negev desert is Israel's second important international airport.

Israel is divided in six main administrative districts (In brackets: District Capital):
1. North district (Nazareth); 2. Haifa district (Haifa); 3. Central district (Ramla); 4. Tel Aviv district (Tel Aviv);
5. Jerusalem District (Jerusalem); 6. Southern district (Beersheba)




You are free to use this map for educational purposes, please refer to the Nations Online Project.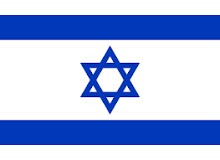 Bookmark/share this page


One World - Nations Online
all countries of the world