Background:
North Yemen became independent of the Ottoman Empire in 1918. The British, who had set up a protectorate area around the southern port of Aden in the 19th century, withdrew in 1967 from what became South Yemen. Three years later, the southern government adopted a Marxist orientation. The massive exodus of hundreds of thousands of Yemenis from the south to the north contributed to two decades of hostility between the states. The two countries were formally unified as the Republic of Yemen in 1990. A southern secessionist movement in 1994 was quickly subdued. In 2000, Saudi Arabia and Yemen agreed to a delimitation of their border.
(Source: CIA - The World Factbook)
Yemen is a member state of the
League of Arab States

Official Name:
Al Jumhuriyah al Yamaniyah
short form: Al Yaman
int'l long form: Republic of Yemen
int'l short form: Yemen

ISO Country Code: ye

Country Calling Code: +967

Capital City: Sana'a (Sanaa, pop, 1.6 million)

Other Cities: Aden, al Hodeidah, al Rayan, Taiz (Ta'izz), al Mokha, and al Mukala.


Government:
Presidential Republic
Unification of former south and north Yemen: 22 May 1990.
Independency: 1918 (from the Ottoman Empire)
1967 (South Yemen from the UK)
Constitution: Adopted 21 May 1990 and ratified in May 1991.

Geography:
Location: Middle East, bordering the Arabian Sea, the Gulf of Aden, and the Red Sea, between Oman and Saudi Arabia.
Area: 527,970 km² (203,796 sq. mi.)
Terrain: Mountainous interior bordered by desert with a flat and sandy coastal plain.

Climate:
Temperate in the mountainous regions in the western part of the country, extremely hot with minimal rainfall in the remainder of the country. Humid on the coast.

People:
Nationality: Yemeni(s).
Population : 26 million (2014)
Ethnic group: Predominantly Arabs, minor Afro-Arabs, South Asians, and Europeans.
Religions: Islam including Shaf'i (Sunni) and Zaydi (Shi'a), small numbers of Jews, Christians, and Hindus.
Languages: Arabic.
Literacy: about 50% overall, including 30% of females.

Natural resources: Oil, natural gas, fish and seafood, rock salt, minor deposits of coal and copper.

Agriculture products: Coffee, cotton, fruits, vegetables, cereals, livestock and poultry; Qat (a shrub containing a natural amphetamine).

Industries: Crude oil production and petroleum refining; small-scale production of cotton textiles and leather goods; food processing; handicrafts; small aluminum products factory; cement; commercial ship repair.

Exports - commodities: crude oil, coffee, dried and salted fish, liquefied natural gas.

Exports - partners: China 24.5%, UAE 16.5%, South Korea 10%, Saudi Arabia 10%, Kuwait 9.1%, India 8.5% (2015)

Imports - commodities: food and live animals, machinery and equipment, chemicals

Imports - partners: UAE 20.9%, China 14.3%, Saudi Arabia 9.9%, Kuwait 7.4%, India 4.6% (2015)

Currency: Yemeni Rial (YER)



Yemen in Figures
Yemen key statistical data.
Yemen has been devastated by a war between forces loyal to President Hadi and those allied to the Houthi rebel movement. More than 7,600 people have been killed and 42,000 injured since March 2015, the majority in air strikes by a Saudi-led multinational coalition that backs the president, who fled first to Aden and later to to Saudi Arabia. The conflict and a blockade imposed by the coalition have also triggered a humanitarian disaster, leaving 70% of the population in need of aid.


(Source: BBC)






Due to political unrest in Yemen, the information on this page may not reflect current conditions in the country.





Note: External links will open in a new browser window.




Official Sites of Yemen

President of the Republic of Yemen
Official website of the President of Yemen.


Yemen Parliament
The House of Representatives. (out-of-date)


National Information Centre (in Arabic)
Yemen's National System for Information provides general information on the country.

Diplomatic Missions
Embassy of the Republic of Yemen
Washington D.C.
Yemen Embassy in London
Yemen Embassy in the UK.
Botschaft-Jemen-Berlin
Yemen Embassy in Berlin, Germany.
Yemen Embassies Abroad
Address list of Yemen Embassies Abroad.

Statistics
Central Statistical Organisation
National Statistical Office of Yemen.



Yemen in Figures
Yemen key statistical data.



Map of Yemen
Political Map of Yemen.


Topographic Map of Yemen
Yemen - Administrative Divisions
Map of Yemen's Administrative Divisions.



Google Earth Yemen
Searchable map/satellite view of Yemen.


Google Earth San'a'
Searchable map/satellite view of Yemen's capital city.


Google Earth Aden
Searchable map/satellite view of the port city of Aden.



Map of Northern Africa and the Middle East
Political Map of of North Africa, the Arabian Peninsula and the Middle East.


Map of Western Asia
Map of Western Asia and the Middle East region.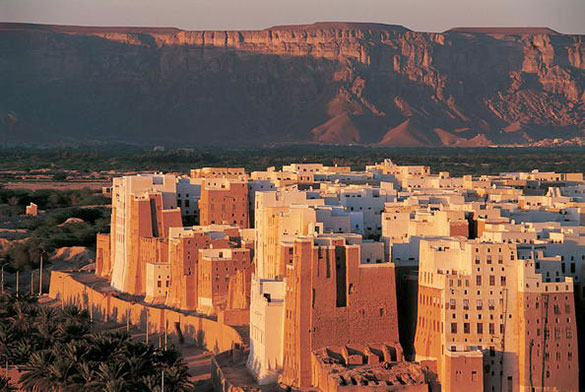 Image: Jean-Jacques Gelbart © Editions Gelbart