About Riyadh

Satellite view is showing Riyadh (lit: the Gardens), largest city and the national capital of

Saudi Arabia. The city is situated in the heartland of the Arabian Peninsula in a desert region on Najd, a large plateau, with elevations between 760 to 1,500 m.

Riyadh has a population of nearly 5 million inhabitants and about 6 million people altogether live in the region in and around the city. The population of Riyadh is 60% Saudi and 40% of the population are hard working foreigners.

Official language is Arabic, the spoken language in the Riyadh city area is a distinctive regional speech pattern, the Najdi dialect, considered to be one of the most recognizable accents within the Arabic language.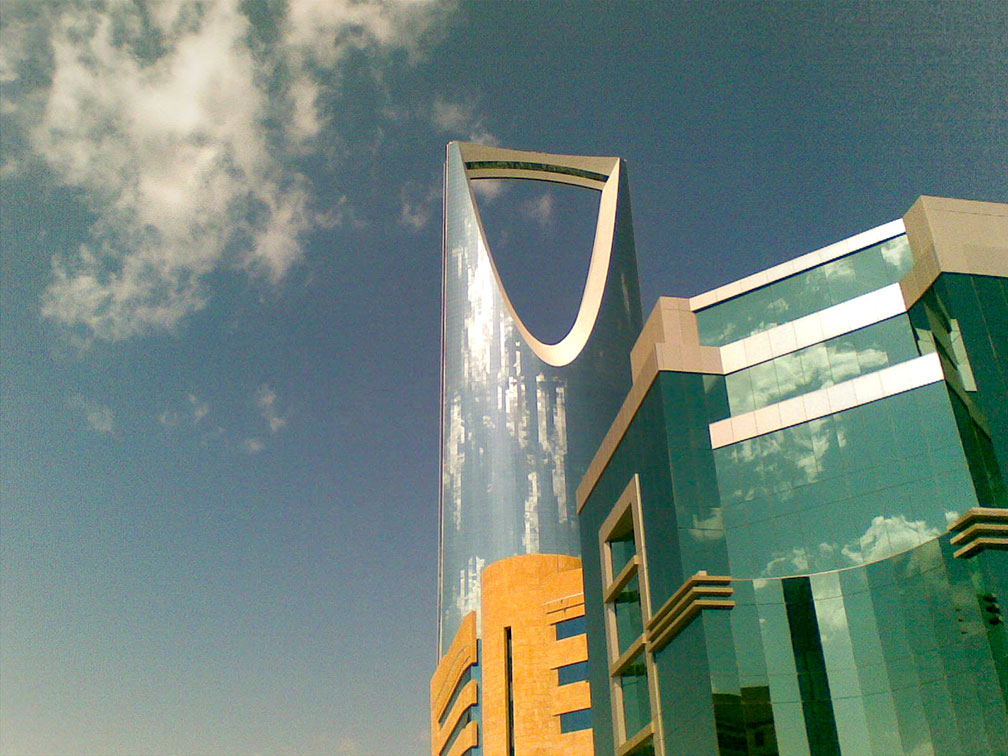 Photo: Peter Dowley

Compared with other cities Riyadh offers only some tourist attractions: there is the Masmak Fortress, a clay and mud-brick citadel, with four watchtowers and thick walls in the old quarters of the capital. The fort was the residence of King Abdulaziz from 1902 to 1938.

Another part of the King Abdulaziz Historical Centre in Riyadh is the National Museum of Saudi Arabia

, established in 1999, you might be lucky to enjoy Pre-Islamic Poems recited by young creative girls at the museum. The Kingdom Tower, the new symbol of Riyadh offers a sky bridge at the top.
Burj Al Faisaliyah (luxury shopping, observation deck and a globe shaped restaurant). Riyadh Gallery Mall (if you don't have Hermès, ZARA, Versace, H&M, Dior and Chanel at home, it's a must).

Diriyah in the northwestern outskirts of the capital, was the original home of the Saudi royal family and was the capital of the first Saudi dynasty (1744 - 1818), At-Turaif District in ad-Diriyah it is now a UNESCO World Heritage Site

.

The map shows a city map of Riyadh with major and minor districts: Ad Dir'iyah (the former Saudi capital), Ar Riyad, Al Madinah As Sina'iyah, Jiza, Al Mansouriyah, and Al Hair, depicted are also expressways, main roads and streets, zoom out to find the location of King Khalid International Airport (IATA code: RUH) located about 35 km (22 mi) north of the city.

Just zoom in to see the Kingdom Center (Burj Al-Mamlaka), one of the tallest building in Saudi Arabia with a height of 302 m (990 ft).

To find a location use the form below.

To find a location type: street or place, city, optional: state, country.


Local Time Riyadh:

Tuesday-October-16 23:10

UTC/GMT +3 hours