Satellite View and Map of the City of Damascus, Syria
About Damascus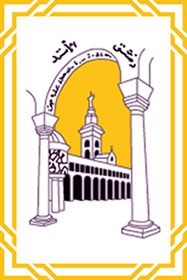 The satellite view and the map shows Damascus, the capital and principal city of

Syria, officially the Syrian Arab Republic. The city is located in the southwestern part of the country, at the foothills of the Anti-Lebanon mountain range, about 90 km east from the coast of the Mediterranean Sea (in Lebanon). Mount Qasioun

Damascus is old, founded in the 3rd millennium BC; it is one of the oldest cities in the world, continuously inhabited for thousands of years.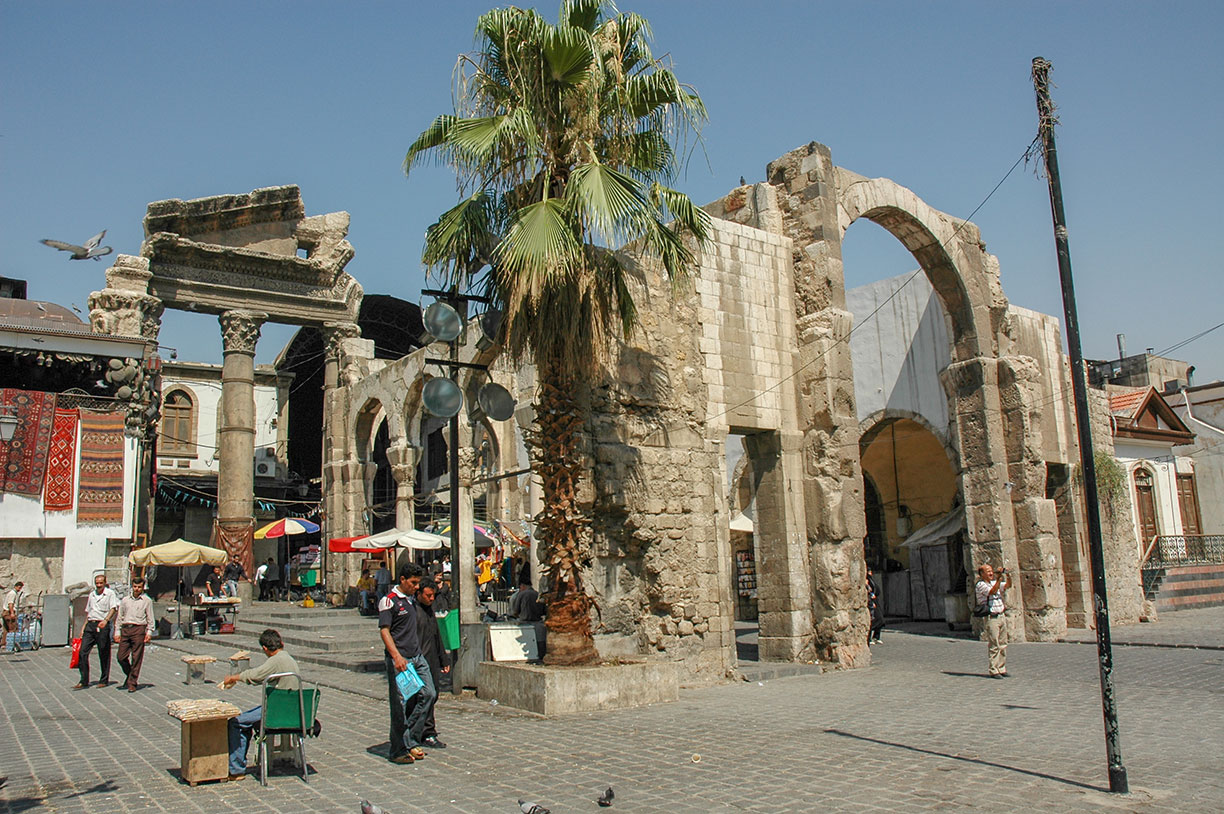 Image: © Ron Van Oers
The site of the "Pearl of the East" lies within an ancient oasis watered by the Barada river. The urban center benefited from being a commercial hub at the crossroad of important trade routes; caravans made their long journey along a north-south route that connected ports at the Red Sea and Egypt with Asia Minor (present-day Turkey), and an east-west route across the desert which connected the Mediterranean coast with the Euphrates river valley.

For many centuries the city, famous for its gardens and orchards, was on the itinerary of notable travelers. Alexander the Great, the Apostles Saint Paul and Saint Thomas, the Prophet Muhammad, and Tamerlane visited Damascus as well as Ibn Battuta, the Moroccan scholar and explorer, or the American writer Mark Twain.
Since 1979, the Ancient City of Damascus

is a UNESCO World Heritage Site.

In present-day, despite the ongoing civil war, the city seems to be a relatively safe place and tourism is reviving again in Damascus. The National Museum of Damascus (www.dgam.gov.sy) reopened four of the museum's five wings in October 2018.

Damascus is one of the 14 governorates of Syria (Damascus Governorate), it has an estimated population of about 1,7 million inhabitants, 4.8 million people live in the large metropolitan area. The official language is Arabic.


The map shows a city map of Damascus with expressways, and streets. Just zoom in to see the Temple of Jupiter between the Al-Hamidiyah Souq and the Umayyad Mosque.
Zoom out to find the location of Damascus International Airport (IATA code: DAM) about 20 km (12 mi) southeast of the city.

To find a location use the form below.
Sorry!
Google's pricing policy has made it impossible for us to continue showing Google Maps. We apologize for any inconvenience.
Google Map: Searchable map and satellite view of Damascus, Syria.
City Coordinates: 33°30′47″N 36°17′31″E  
φ Latitude, λ Longitude (of Map center; move the map to see coordinates):
,
More about Syria
Country:

Searchable map/satellite view of Syria
.

Political Map of Syria

Topographic Map of Syria
Shaded relief map showing Syria's topographic features.

Syria Country Profile

Syria's History
Outline of Syria's History, from the time of Greater Syria until Syria today.

Syria in Figures
Syria key statistical data.
Continent:

Map of Western Asia and the Middle East

Map of Northern Africa and the Middle East

Map of the Mediterranean Region

Political Map of Asia
External Links:
Wikipedia: Damascus
Map Help
[ show ]