The world watches dumbfounded a scenario normally only known from B movies. A worldwide pandemic was looming on the horizon, and the center of the outbreak was the most populated country in the world -- a country that is not exactly known for its transparency and its respect for human rights.
In the beginning, the outbreak of a new virus was ignored and denied by Chinese officials. People who warned of the disease were called in by both medical officials and the police.
The outbreak happened at an unfortunate time, the Spring Festival. During the festival, millions of people are going to visit their families; they travel all over the country and abroad. The event is known as the world's most massive annual human migration, and it was an excellent opportunity for the virus to spread.
D
rastic measures on a gigantic scale were taken. Overnight megacities came under lockdown. Public transport was suspended; trains, buses, subways, and ferries were no longer in operation.
When the outbreak could no longer be ignored or stopped, drastic measures on a gigantic scale were taken. Overnight megacities came under lockdown. Public transport was suspended; buses, subways, and ferries were no longer in operation; motor vehicles were banned in central urban areas; airports and railway stations were closed to outgoing passengers. But when the lockdown policies kicked in, half of Hubei's population has already left for the holidays.
The residents in cities affected by the virus started to hoard supplies and isolated themselves at home. Medical masks suddenly became part of the human face, and megacities became ghost towns with deserted streets. And China had all of a sudden a real climate change, a blue sky.
To treat the many virus patients, the country built the Huoshenshan Emergency Hospital in Wuhan, with a capacity of 1,000 beds, in just ten days. Shortly afterward, more hospitals had mushroomed.
Meanwhile, some neighboring countries have banned the entry of all Chinese visitors. Now, more and more nations worldwide have introduced some form of immigration control for Chinese citizens or for anyone who has recently traveled through regions affected by the disease.
In China, the number of cases of infection is still increasing, and measurements against the virus have become more and more desperate. Temperature screening for everyone has become routine. Millions of residents are ordered to report their body temperature to health officials every day. Empty streets of entire city blocks were sprayed with disinfectants. Banks were instructed to disinfect yuan bills, then seal them and store them for seven to 14 days.
The virus outbreak brought "the world's factory" to a grinding halt. China is a significant supplier to many industries in the West, but a large number of China's factories remain closed, and the supply chain is severely disrupted. It is only now that consumers in the West become aware that their favorite products are wholly or partly made in China.
Infection Rate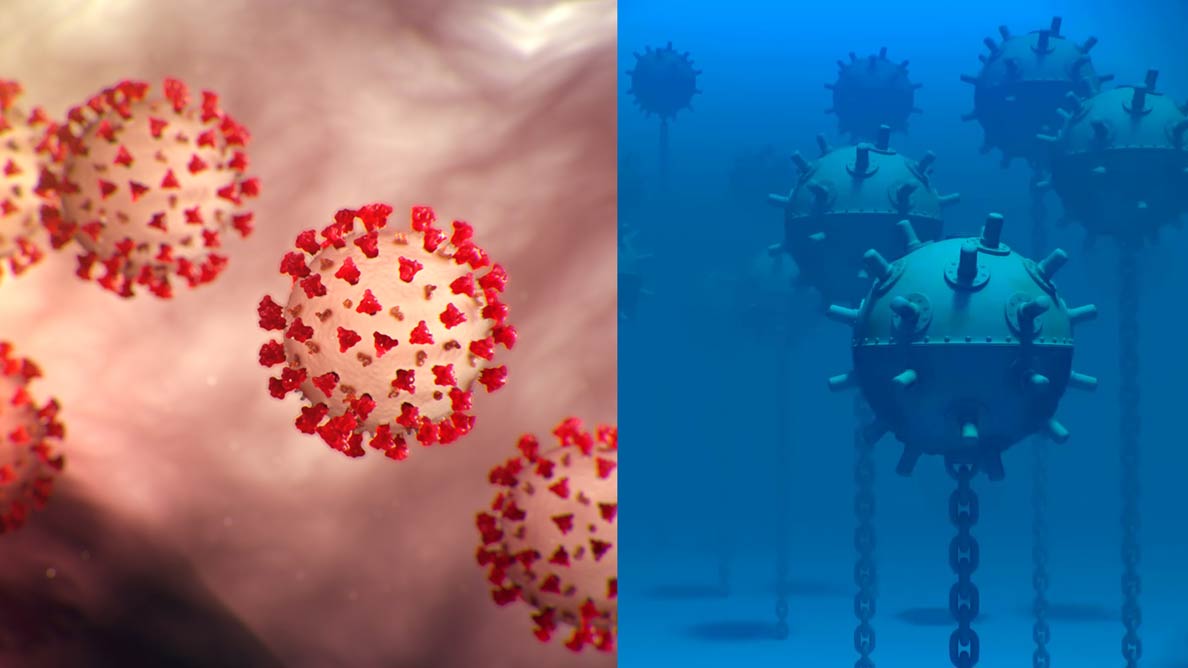 The rate of infections within China and South Korea appears to have slowed, but several other countries are experiencing a sharp increase in confirmed COVID-19 cases. Among them is Italy, where the number of cases had increased from three to more than 4,600 people infected with the virus. Italy became the country with the most cases in Europe, and days later, the country with the most cases outside China with more than 12,000 cases.
The number of cases in South Korea has quadrupled in just some days. South Korea's dramatic rise of COVID-19 infections (7,800) stems from the city of Daegu, where a religious group with more than 240,000 followers known as Shincheonji has been blamed for preventing the government from containing the epidemic by failing to provide a full list of its members.
A similar picture in Iran, the country experienced a flood of COVID-19 cases to now more than 10,000+.
Zombies
If this is kind of a B movie scenario, where are the Zombies? Rest assured, they are here. They hide in the so-called Social Media. The same sort of braindead dimwits who vandalized guestbooks and forums in the early internet now lurk on Facebook, TikTok, Twitter, and co. They spread rumors, fabricated stories, and outright false information, just for the fun of it.
Racist memes and slurs have increased to such an extent that the World Health Organization already calls it an "infodemic."
[1]
Even tabloids such as the
New York Post
are striving for higher sales with a story that is difficult to verify with the headline: "
Don't buy China's story: The coronavirus may have leaked from a lab.
"
A special kind of zombies you will find in supermarkets, where they fight for toilet-paper and pasta.
The greates Zombie is probably
Donald Trump
. According to Germany's prestigious news show
Die Tageschau
, the US President was apparently trying to lure German scientists to America with large financial contributions to secure the Coronavirus vaccine exclusively for his country. So much for his: "We are all in this together." That was lie number 16,666 (estimated).
Maybe even
more pestilent
Zombies sit in Russia. According to an internal EU report, Russian pro-Kremlin media have launched a "major disinformation campaign". The campaign aims to destroy confidence in the emergency response of western countries in their handling of the coronavirus crisis.
[FT]
Don't Panic
In the face of a pandemic, don't panic. Take a deep breath, good. Now count to a trillion, great. Now you can panic.
Preparedness
The world is not prepared for a pandemic. Rich countries preferred to spend their money on other things than real emergency management; poor countries simply do not have the means. Politicians, some "experts," and a variety of media outlets will tell you the opposite. Well, get well soon.
Hoarding
Due to the worldwide outbreak of the coronavirus, people start to think about what they would need if they had to stay home for a couple of weeks.
From Melbourne to San Diego to Berlin, the most popular items for hoarding are similar worldwide, water, canned and frozen food, pasta, disinfectants, and - toilet paper. Panic buying of protective masks and other personal protective equipment were also observed.
Treatment
Your best weapon against the virus is your immune system and the amazing self-healing capability of your body. Until now, there is no vaccine against the virus. Institutions around the world are conducting research, but results are not expected for several months.
You have to be proactive to avoid catching the virus. By now, you know the drill: wash your hands, keep your hands off your face, keep social distance, if you feel ill, stay at home.
(to be continued)