Background:

Long isolated and impoverished, mountainous Andorra has achieved considerable prosperity since World War II through its tourist industry. Many immigrants (legal and illegal) are attracted to the thriving economy with its lack of income taxes.

Official Name:
Principat d'Andorra
Local short form: Andorra
Int'l long form: Principality of Andorra
Int'l short form: Andorra

ISO Country Code: ad, and

Country Calling Code: +376

Capital: Andorra la Vella

Actual Time:

Sun-Sept-25 14:03


Local Time = UTC+1


Government:
Parliamentary democracy that retains as its heads of state two Co-princes.
Constitution: first written Constitution of Andorra 14 March 1993.
Independence: with the signing of the Pariatges 1278-1288.

Geography:
Location: Southwestern Europe, on the massif of the Pyrenees between France and Spain.
North: 42° 39' 15''; South: 42° 25' 38''; West: 1° 24' 34''; East: 1° 47' 19''
Area: 468 sq. km (180 sq. mi)

Climate: Temperate; snowy, cold winters and warm, dry summers.

People:
Nationality: Andorran(s)
Population: 71,700 (2015)
Ethnic groups: Andorrans, Catalans, Spaniards, French, Portuguese.
Religion: Roman Catholic
Official Languages: Catalan (official), Spanish and French
Literacy: 99,9%

Exports - commodities tobacco products, furniture.

Imports - commodities: consumer goods, food, fuel, electricity.

Currency: Euro (EUR)

Sources: Servei d'Estudis del Ministeri de Finances, Ministeri de Turisme i Medi Ambient and others.

Note: External links will open in a new browser window.
Official Sites of Andorra
Until 1993 there was no clear separation between legislative, executive and judicial branches in Andorra. Only the Constitution of 4 May 1993 established Andorra's politics in a framework of a parliamentary representative democracy. Head of state is the Prime Minister, the leader of the General Council of Andorra. Head of state are traditionally two Co-Princes, the President of France and the Bishop of Urgell (Catalonia, Spain).

Principaute d' Andorra
Govern d'Andorra, the Andorra Government.

Consell General Principat d'Andorra
General Council Principality of Andorra, the Parliament of Andorra.


Statistics
Servei d'Estudis i estadística
Andorra statistics (in Catalan)

Maps of Andorra
Andorran Maps.
Map of Andorra
Political Map of Andorra.



Google Earth Map Andorra
Searchable map and satellite view of Andorra.


Google Earth Map Andorra la Vella
Searchable map and satellite view of Andorra's capital.



Topographic Map of the Iberian Peninsula

Map of Europe
Political Map of Europe.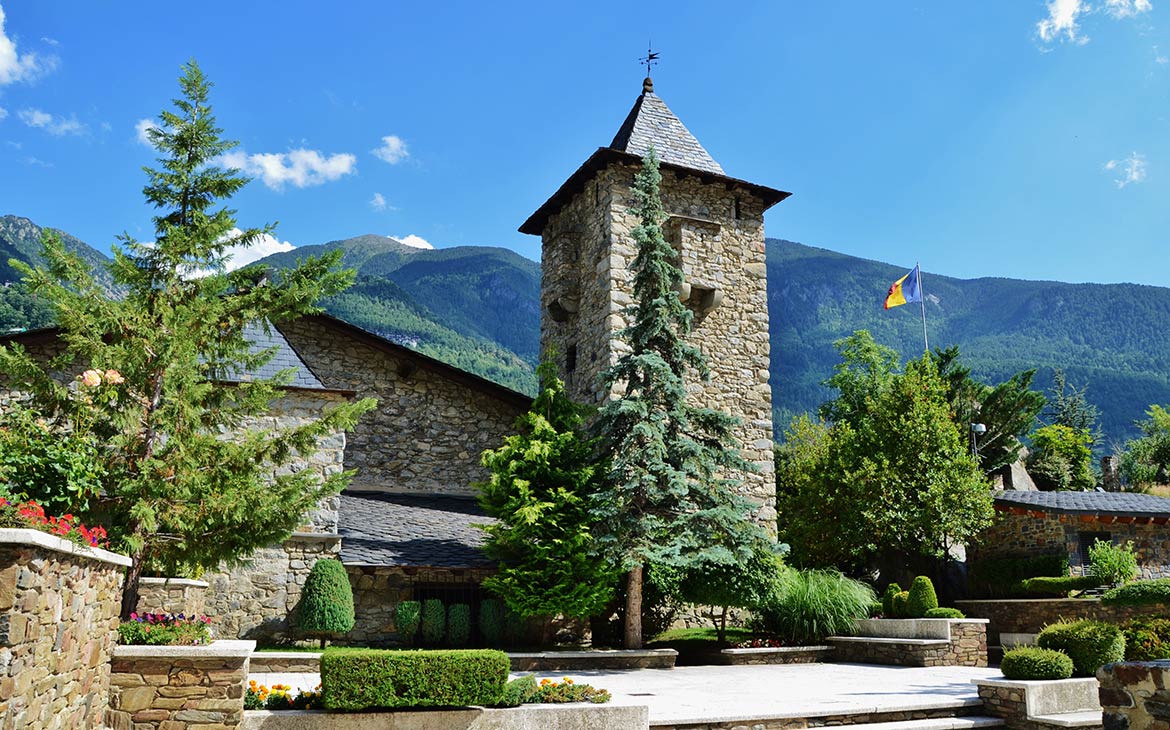 Image: Maria Rosa Ferre