About Yokohama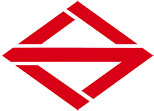 Satellite view showing Yokohama, a major seaport and the second largest city in Japan.

The capital city of Kanagawa Prefecture is located about 30 km (18 mi) south of Tokyo, on Tokyo Bay in the Kantō region on the southern side of the island Honshu, Japan's main island. Yokohama, officialy the City of Yokohama, is one of the 15 Japanese Government-designated cities. A designated city (指定都市) is a Japanese city that has a population with more than 500,000 people and has been designated as such by the government.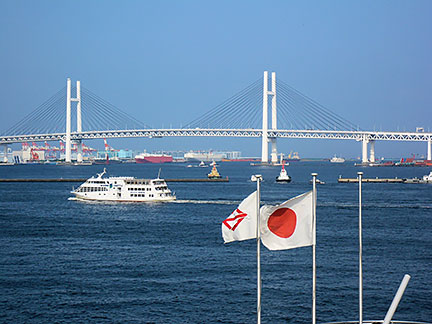 Image: Stéfan

Until the mid 19th century Yokohama was a small fishing village when it became a center stage of Japan's foreign policy. The US forced Japan to open some of its ports for doing business - in the interest of the United States. So, Japan built a port in a somewhat save distance from its capital Edo (today Tokyo). The Port of Yokohama was opened in 1859 and became very quickly the base of foreign trade in Japan.

Today Yokohama has a population of about 3.7 million inhabitants (2015). The cities of Chiba, Kawasaki, Sagamihara, Saitama, Tokyo, and Yokohama constitute the Combined Urban Area of Greater Tokyo, the world's most populous metropolitan area with nearly 38 million people, this is almost one-third of Japan's population.

The city of Yokohama is a major commercial hub of the Greater Tokyo Area with shipping, biotechnology, and semiconductor industries. Multinational carmaker Nissan moved its headquarters to Yokohama in 2010.

The map shows a city map of Yokohama with expressways, main roads and streets, and the location of the nearest airports to Yokohama, Tokyo International Haneda Airport

(IATA code: HND) located 23 km (14.3 mi) by road north east of the city's Central Business District; and Narita International Airport

(IATA code: NRT) located in Narita, Chiba, 98 km (60 mi) by road.

To find a location use the form below.

To find a location type: street or place, city, optional: state, country.


Local Time Yokohama:

Thursday-June-23 14:51

UTC/GMT +9 hours