About Belgrade

The satellite and map view shows Belgrade the "White City," largest city and the national capital of

Serbia
, located at the confluence of the Danube and Sava rivers. The Serbian capital, which takes up a strategic location on land and water routes between the Balkans and central Europe, has a long history.
Paleo-Balkan tribes of Thracians and Dacians ruled this area prior to the Roman conquest. But it was a Celtic tribe who built a fortified settlement at the site where the Sava river joins the Danube. They named the place Singidūn. In 34–33 BC the Roman army led by
Silanus
reached the area of the settlement. The Romans decided to stay, possibly because they spotted the strategic location in no time, the confluence of two navigable rivers. Two hundred years later, the city was proclaimed a municipium by the Roman authorities; the town had evolved into a full-fledged
colonia
(the highest city class in Roman conquered territory).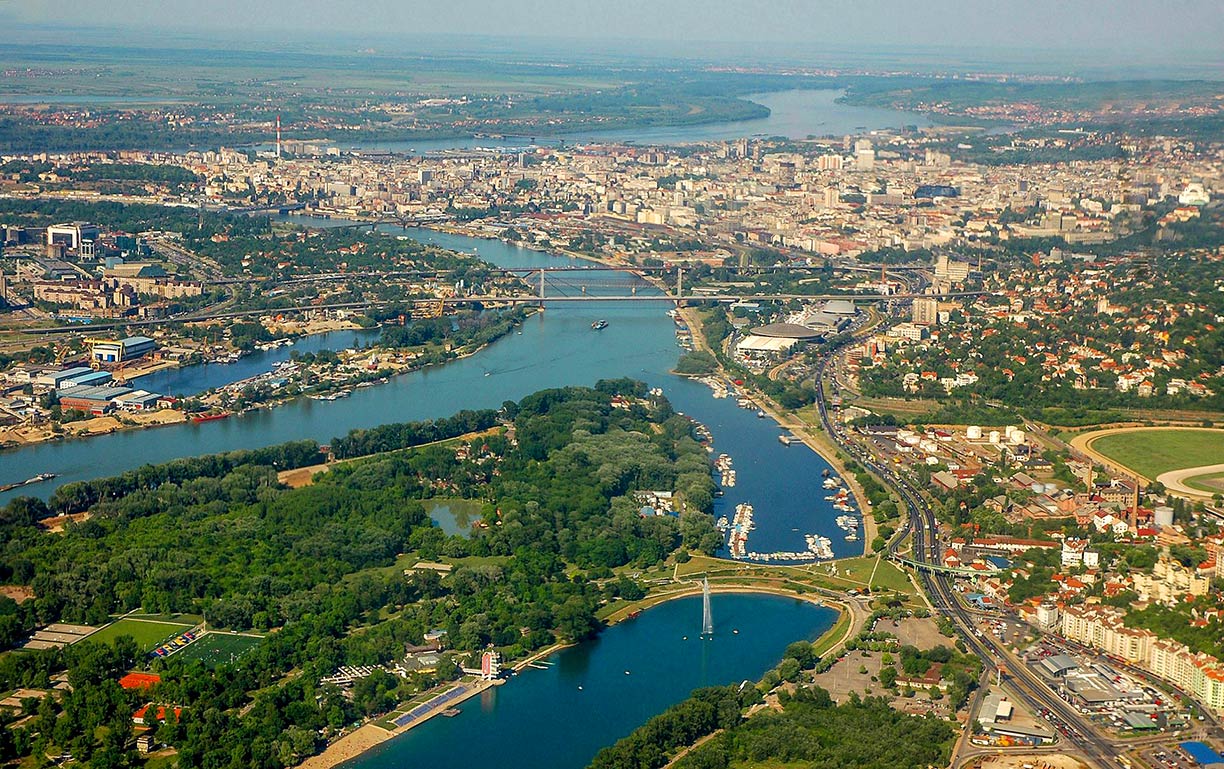 Image: Comparativeness
Others were also interested in the place; there were the goodwill visits of Attila the Hun, or that of Theodoric the Great, a Roman Vassal and King of the Ostrogoths. The region was part of the Byzantine Empire, and inhabited by South Slavs.
The area was the stage for a not very friendly 400-year long competition between the Byzantine Empire, the Kingdom of Hungary and the Bulgarian Empire for the right to rule the city.
In 1096 the First Crusade reached the city, coming from
Cologne
on the way to
Jerusalem.
The Crusaders looted some stuff, set the town on fire and ran off in the direction of
Constantinople.
In 1456 the city was unsuccessfully besieged by the Ottomans under Sultan Mehmed II. Only a few years later the Ottomans finally seized the entire Serbian territory in 1459.
Five hundred years later, in 1918, Belgrade became the capital of Yugoslavia until the country's dissolution in 2006.
Today the city is the national capital of Serbia with a population in its larger-city area (Belgrade Region) of 1.7 million people (in 2018). The official
language
is Serbian, other languages in use are Hungarian, Slovak, Croatian and Albanian.
Just zoom in to see
Kalemegdan
, the Belgrade Fortress at the confluence of the Sava and Danube rivers.
The map shows a city map of Belgrade with expressways, main roads, and streets, and the location of
Belgrade International Airport
(
IATA code
: BEG), about 12 km (7.5 mi) west of the city.
To find a location use the form below.