About London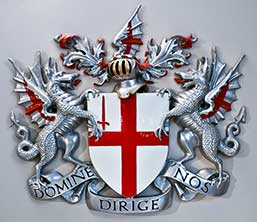 Satellite view is showing London, largest urban area in the UK, the capital of England and of the

United Kingdom. Great Britain's largest city since the 1st century is located in the south-eastern part on the island of Great Britain at Thames river.
London city is one of the world's leading business and financial centers, it is an Alpha world city because of its worldwide influence in politics, education, entertainment, media, fashion and the arts.

Located around London are six major international airports, it was, until recently, the largest aviation hub in the world.

Greater London has a population of about 8.6 million inhabitants, more than 13.6 million live in its urban zone (2013). Spoken language is predominantly British English.

In the UK's EU referendum on 23rd June 2016, London voted 62% to remain.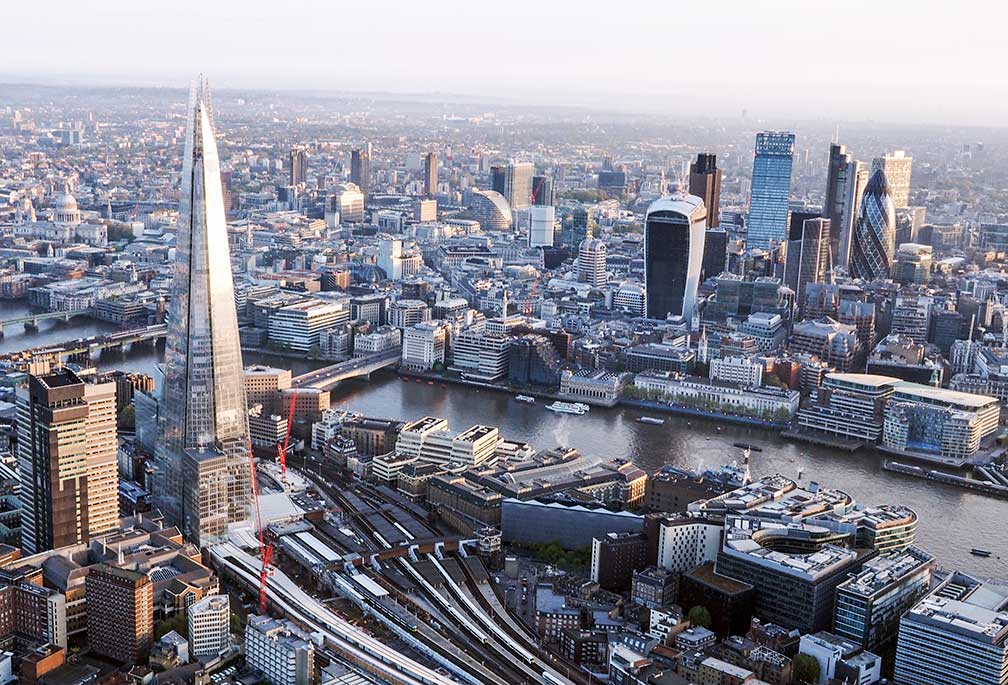 Image: Daniel Chapma

The city is home to some world-famous buildings and places like the Tower Bridge, the Palace of Westminster, seat of the House of Lords and the House of Commons, the Buckingham Palace, the official London residence of the British monarch since 1952, Downing Street, official residences of two of the most senior British cabinet ministers, and Trafalgar Square with Nelson's Column, the tourist attraction in central London.

The city is also UK's center of arts and culture represented for instance by the British Museum, the museum of human history and culture, the National Gallery, the art museum on Trafalgar Square, Tate Modern, Britain's national gallery of international modern art; and the British Library, the national library of the United Kingdom.

The annotated map below shows London's most famous attractions.

London is in Lonely Planet's list of Best in Travel: Top 10 cities for 2012. The city is described as: "London is going for the knock-out blow in 2012. The Olympics are riding into town and a whole swath of the capital is being transformed in the process. London's east will be thrust into the spotlight but the rest of the capital will be rolling out the red carpet too. Seeing Tower Bridge lift its bascules to let a tall ship pass beneath is all stately grace, as opposed to your first rush-hour trip on the tube, getting up close and personal with strangers of every colour, creed and nationality. Mind the gap! Whoever you cheer for, you won't be alone in this most international of cities".

In 2012 London was host to the XXX Olympiad, the Summer Olympic Games 2012 (The 2016 Summer Olympics will be in Rio de Janeiro, Brazil).

Just zoom in (+) to see Buckingham Palace.

The Map shows a city map of London with expressways, main roads and streets.
Zoom out to see the location of all of London's six airports.


To find a location use the form below.

To find a location type: street or place, city, optional: state, country.


Local Time United Kingdom:

Tuesday-June-6 14:09

Standard time zone: No UTC/GMT offset
Daylight saving time (BST) in use from end of March until end of October, time zone offset: UTC/GMT +1 hour