About Vatican City / Holy See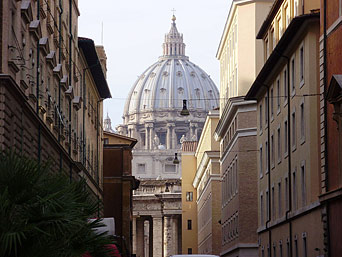 Image: Enrique Cornejo

Satellite view is showing the Vatican City / Holy See, officially the State of the Vatican City (Italian: Stato della Città del Vaticano), is a walled enclave situated within the City of Rome, Italy.


The city state covers an area of 109 acres (44 hectares) around St. Peter's Basilica and the palace of the Vatican.

Having been suspended after the incorporation of the former Papal States into Italy in 1870, the temporal power of the pope was restored by the Lateran Treaty of 1929.

The sovereign city-state hosts the central authority of the Roman Catholic Church, known as the Holy See and is the residence of the pope. The independent papal state has a population of about 1000 people, including its security service the Pontifical Swiss Guard.

Some points of interest: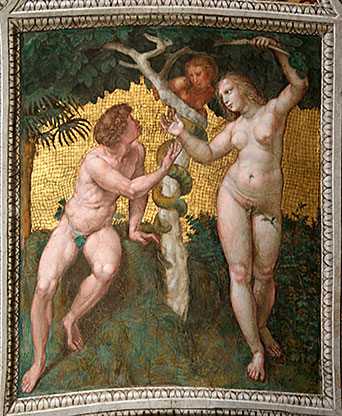 St. Peter's Basilica, the awe-inspiring Late Renaissance Basilica is the burial site of St. Peter (Simon Petrus, one of the Twelve Apostles, first pope and a major saint). The building of St. Peter's Basilica is associated with the big names of artists and architects of that time: Bramante, Michelangelo, Maderno and Bernini. Time for completion 120 years.

The Vatican Museums, founded in the early 16th century the museum with its 54 galleries/rooms displays the massive collection of works of art piled up by the Popes throughout the centuries, including some of the most renowned classical sculptures and most important masterpieces of Renaissance art in the world, like the four rooms of the Stanze della Segnatura which were decorated by Raphael. The 54th gallery is the world famous Sistine Chapel with its ceiling painted by Michelangelo.

Gardens of Vatican City (gardens and parks established during the Renaissance and Baroque, guided tours available).

St. Peter's Square (huge plaza in front of St. Peter's Basilica with massive Tuscan colonnades and an Egyptian obelisk in the center)

Vatican Necropolis (burial ground used on the southern slope of the Vatican Hill, predating Emperor Constantine's Old St. Peter to Imperial times of the nearby Circus built by Caligula)

In the basic setting of the map you see Vatican City, with main roads and streets. A description of the various buildings you will find on the annotated satellite view and map of the Basilica of Saint Peter.

To find a location use the form below.

To find a location type: street or place, city, optional: state, country.


Local Time Vatican City:

Saturday-September-23 05:07

Standard Time Zone (CET): UTC/GMT +1 hour
CEST (Daylight Saving Time) in use from end of March until end of October: time zone offset: UTC/GMT +2 hours