About Minsk

Satellite view is showing Minsk, largest city, chief cultural center and the national capital of

Belarus,

a landlocked country in Eastern Europe.

The city is situated almost in the center of the country on the southeastern slope of the Minsk Hills at the Svislach and Niamiha rivers (Niamiha is not visible, because it runs underground in a culvert).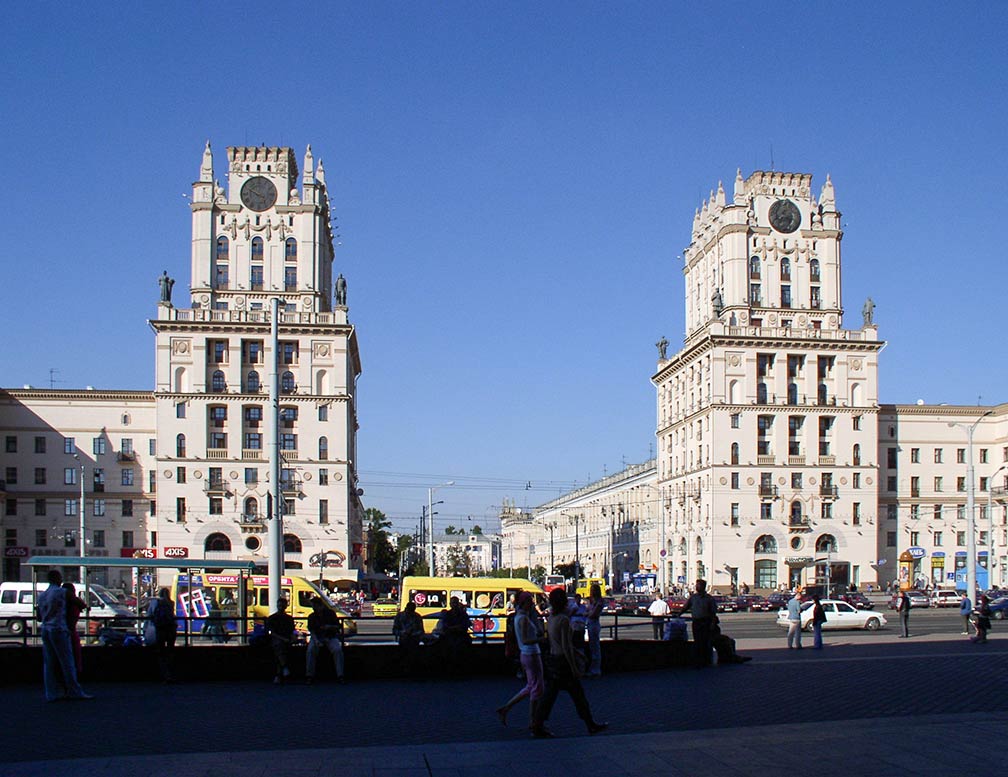 Image: Hanna Zelenko

The city has a history of more than 1,000 years. In 1242 the settlement became part of the Grand Duchy of Lithuania, it was given town privileges in 1499. In 1569, it became the capital of the Minsk Voivodeship, an administrative division in the Polish–Lithuanian Commonwealth.

The region was annexed by the Russian Empire in 1793. After the Russian Revolution Minsk was the capital of the Byelorussian Soviet Socialist Republic in the Soviet Union from 1919 to 1991.

With independence from the USSR in 1991, the city became the capital of the 'independent' nation of Belarus and the administrative center of the Commonwealth of Independent States (CIS), the regional organization of nine former republics of the now dissolved Soviet Union.

The city has a population of about 2 million people (in 2014). Spoken languages are Russian (predominantly) and Belarusian.
The city is famous for its soviet style monumental architecture. Top tourist attractions are the Minsk Botanical Garden, the Belarusian Great Patriotic War Museum, Minsk Zoo, the Belarusian State Circus (circus art in Belarus traces its roots back to the late 19th century), the Belarusian National Arts Museum, the Museum of Stones (small park with big stones), the Pripyatskiy National Park, a natural reserve in Gomel Region (about 200 km south of the city).

Just zoom in (+) to see the National Academic Bolshoi Opera and Ballet Theatre building, home to the Belarusian ballet company which is considered one of the foremost companies in the world.

The map shows a city map of Minsk with expressways, main roads and streets, zoom out to find the location of Minsk International Airport (IATA code: MSQ), about 42 km (26 mi) east of the city.

To find a location use the form below.

To find a location type: street or place, city, optional: state, country.


Local Time Belarus:

Friday-December-1 08:11

Standard Time Zone: Further-eastern European Time (FET) :: UTC/GMT +3 hours