About Rome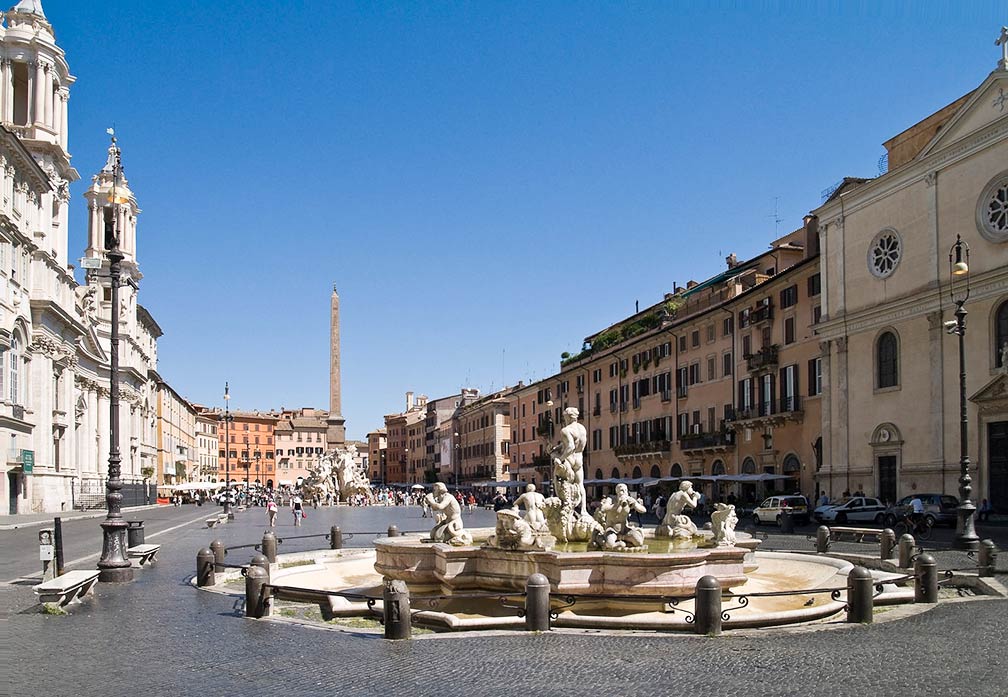 Image: Myrabella

Map is showing Rome (in Italian: Roma) the capital of Italy. The city is located at the Tiber River in the west central part of the country, about 23 km east off the coast of the Mediterranean Sea.

According to tradition, ancient Rome was founded by Romulus (after whom it is named) in 753 BC on the Palatine Hill; as the town grew it spread to the other six hills of Rome. Since 1871 Rome is the capital of a unified Italy.

Rome is known as the Eternal City, it is Italy's largest and most populous urban area with a population of about 2.8 million people (in 2013). Spoken language is Italian.

The historic center of Rome is a UNESCO World Heritage Site titeled: 'Historic Centre of Rome, the Properties of the Holy See in that City Enjoying Extraterritorial Rights and San Paolo Fuori le Mura'

. The site is descibed as: "Rome was first the center of the Roman Republic, then of the Roman Empire, and it became the capital of the Christian world in the 4th century. The World Heritage site, extended in 1990 to the walls of Urban VIII, includes some of the major monuments of antiquity such as the Forums (Forum Romanum), the Mausoleum of Augustus, the Mausoleum of Hadrian, the Pantheon, Trajan's Column and the Column of Marcus Aurelius, as well as the religious and public buildings of papal Rome."

According to the Sunday Times Travel Magazine, the city is amongst the world's 12 sexiest cities.

Just zoom in (+) to see the Colosseum in the center of the city. To the west of the Roman amphitheater is the Forum Romanum the former center of ancient Rome.

The map shows a city map of Rome with expressways, main roads and streets, and the location of Rome's two airports:
Rome Ciampino Airport (IATA code: CIA) is located 15 km (9.5 mi) southeast of central Rome.
Leonardo da Vinci-Fiumicino Airport (IATA code: FCO) is located about 25 km (16 mi) by road, southwest of Rome's city center.

To find a location use the form below.

To find a location type: street or place, city, optional: state, country.


Local Time Rome:

Tuesday-March-21 03:54

Standard Time Zone (CET): UTC/GMT +1 hours
CEST (Daylight Saving Time) in use from end of March until end of October: time zone offset: UTC/GMT +2 hours