About Monaco

Satellite view is showing Monaco, the principality on the Mediterranean coast near the border to Italy. The city state forms an enclave within France. Official language is French. It is the smallest sovereign state in the world apart from the Vatican.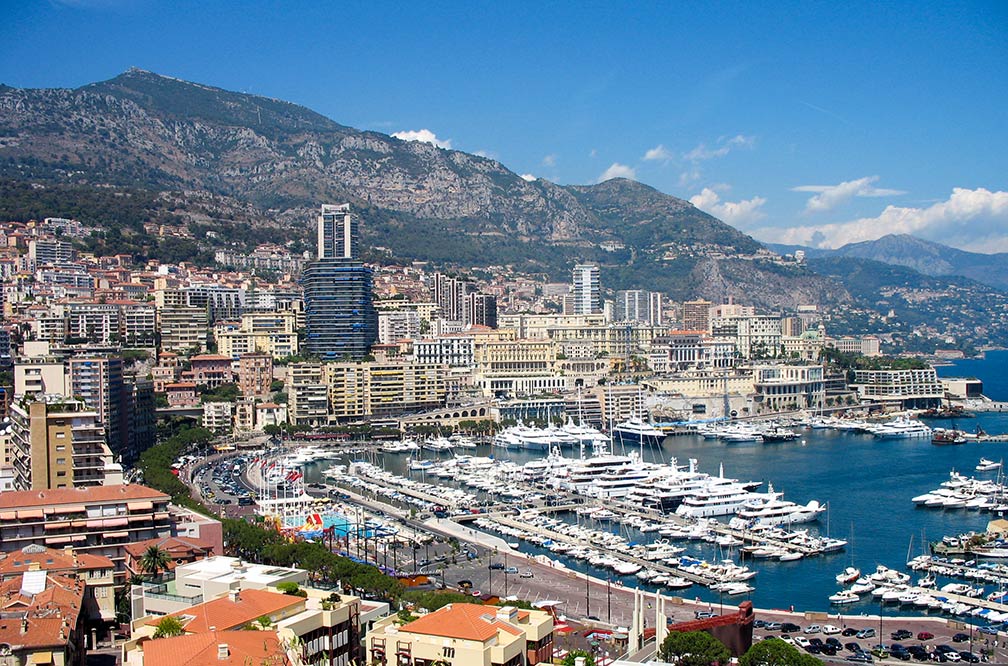 Image: R Meehan

Monaco was ruled by the Genoese from medieval times and by the Grimaldi family from 1297. It became a constitutional monarchy in 1911.

Today about 38,400 people live in the principality on an area of just 2 km² making it the most densely populated city on earth (see: Countries with the highest population density).

Monaco is famous for its Mediterranean climate with warm, dry summers and mild winters.
It is also well known for its gambling facility, the Monte Carlo Casino located in the Monte Carlo district, one of the four traditional quarters of the principality, the others are: Monaco-Ville, La Condamine, and Fontvieille.

Just zoom in (+) to see Monaco-Ville (the old town) and the Prince's Palace, the official residence of the Prince of Monaco.

The map shows the city state with expressways, main roads, streets and the location of Monaco's harbor Port Hercule. Zoom out to find the location of Nice Côte d'Azur Airport (IATA code: NCE) south west of Nice in France, the airport is serving Monaco. Heli Air Monaco and Monacair operate scheduled services between Nice Côte d'Azur Airport and Monte Carlo International Heliport.

To view the map, click on the "Map" button.

To find a location use the form below.