Searchable Map and Satellite View of Reykjavik using Google Earth Data

Satellite view is showing Reykjavik, a seaport and the national capital of

Iceland, the volcanic island between Greenland and Norway, north west of the UK.

Reykjavik is the northernmost capital city of a sovereign nation in the world.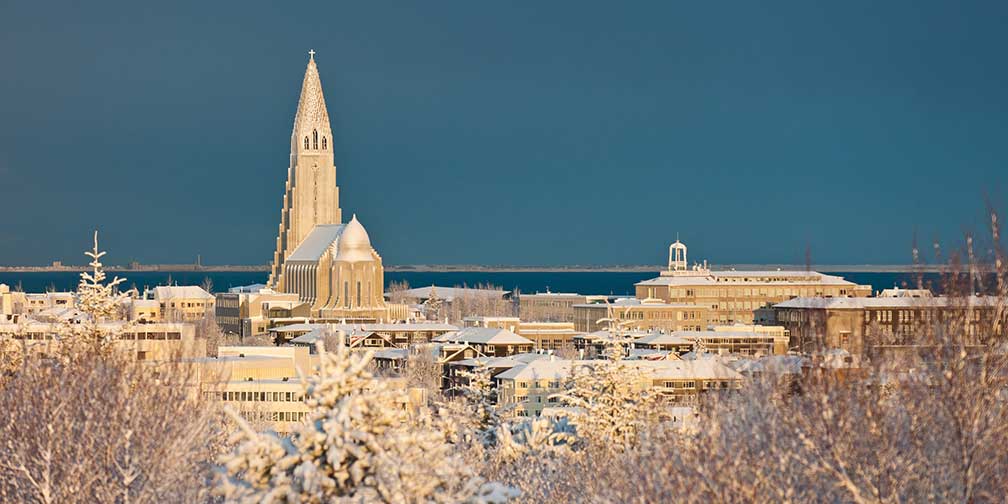 Image: Ragnar Th. Sigurdsson

Reykjavik is located in southwestern Iceland, on the southern shore of Faxaflói Bay.

The site of what is today Reykjavik was settled since the medieval times, but there was no urban development until the end of the 18th century. In the 1750s several buildings were constructed to house the local wool manufacturing, which was Reykjavik's most important employer for a few decades.

Today the city's population in the capital area is about 200,000 people, about 60% of Iceland's total population of 300,000.
Spoken language is Icelandic.

The city is governed by the elected Reykjavik City Council. It is home to the University of Iceland, the Reykjavik University and the Iceland Academy of the Arts.

Some attractions of the city are: Laugavegur, the main shopping street, the exhibition space of the Safnahúsið (Culture House), the National Museum of Iceland and the Blue Lagoon (Bláa lónið), a geothermal spa located near Reykjavik.

Other points of interest: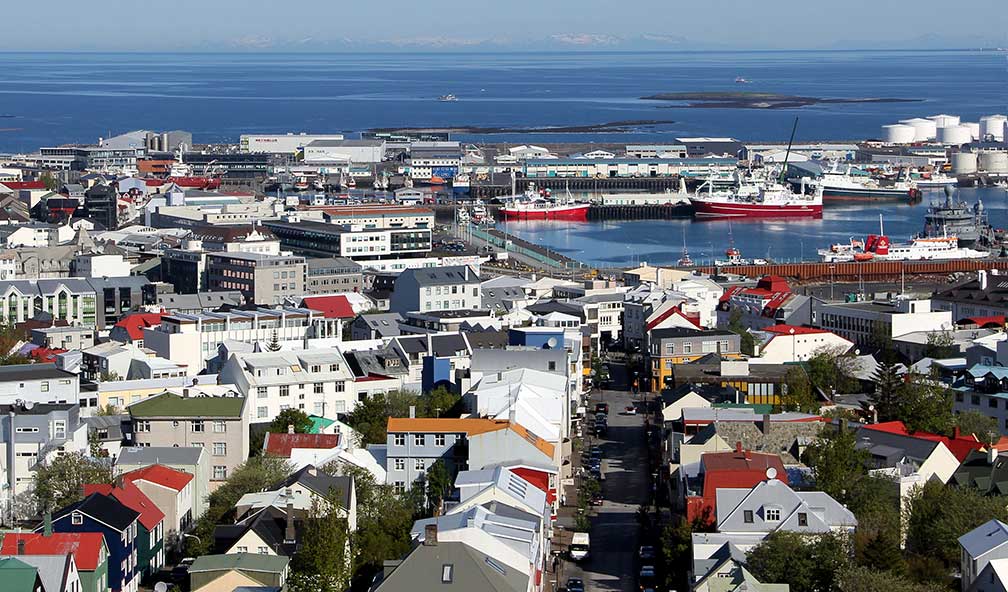 Image: Dragan Maksimovic

Places: Austurvöllur (popular city square), The Sun Voyager (dream boat sculpture), Reykjavík 871±2 (Reykjavik's history as a settlement), Icelandic Phallological Museum (beastly penis collection), Harpa (concert hall), Árbæjarsafn (open-air museum about social life in earlier times)

Museums: Vikin Maritime Museum (historic ships and exhibits on local fishing industry), Reykjavik Art Museum (visual art), National Gallery of Iceland (collection of Icelandic art), The Living Art Museum (experimental contemporary art), Saga Museum (history comes alive with full scale and lifelike silicone figures), Gljúfrasteinn (museum and former home of Halldór Kiljan Laxness, winner of the 1955 Nobel Prize for Literature),

Dining: Perlan (Futuristic fine dining restaurant with a cocktail bar and exhibition space in a landmark building)

Churches: Hallgrímskirkja (Lutheran church with an Expressionist architecture, completed in 1986, time for completion 41 years), Landakotskirkja (cathedral of the Catholic Church in Iceland), Fríkirkjan í Reykjavík (Free Church in Reykjavík)

Sports: Laugardalsvöllur (national stadium)

The map shows a city map of Reykjavik with expressways, main roads and streets, and the location of Reykjavik Airport (IATA code: RKV), zoom out to find Reykjavík-Keflavík Airport (IATA code: KEF), Iceland's international airport located about about 52 km (32 mi) by road (via Route 41) southwest of the city.

To find a location use the form below.

To find a location type: street or place, city, optional: state, country.


Local Time Iceland:

Thursday-September-21 03:01

UTC/GMT