About Vienna

The satellite view shows Vienna (in German: Wien) at the Danube river, by far the largest city and the national capital of

Austria
. The city is located in the northeastern part of the country and is close to
Slovakia
, the
Czech Republic
, and
Hungary
.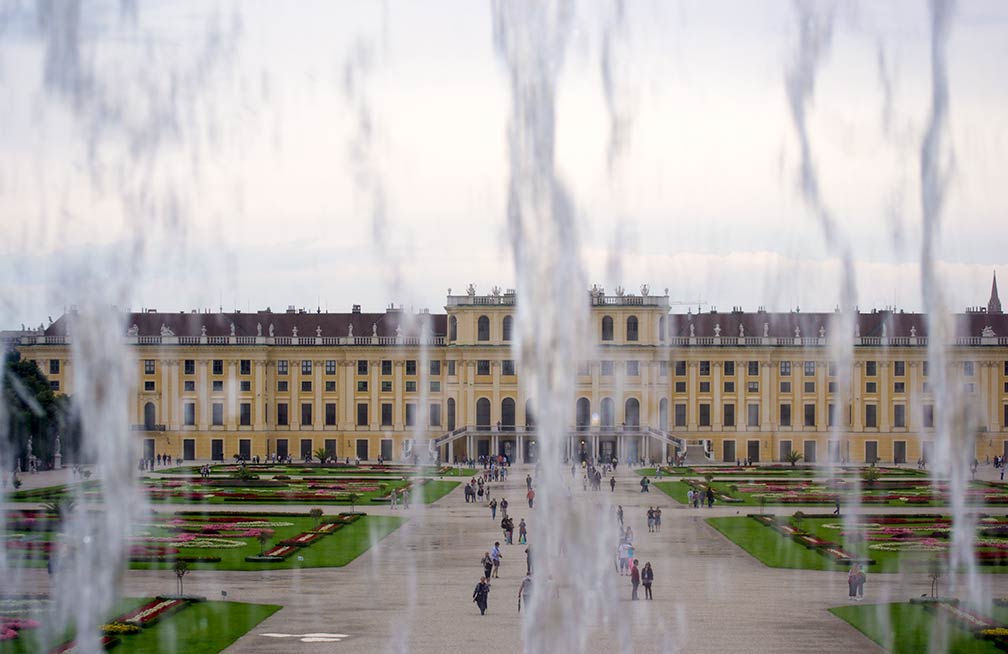 Image © kk nationsonline.org
Vienna developed from early Celtic and Roman settlements into a Medieval and Baroque city. From 1278 to 1918 it was the seat of the Habsburgs, and it was until 1918 one of the two capitals of the Austro-Hungarian Empire (the other was
Budapest
). The
Historic center of Vienna

is now a UNESCO World Heritage site.
Austria's primate city is the economic and political center of the "Alpenrepublik" (Austria, the alps republic), and has long been a center of the arts, particularly for music. Mozart, Beethoven, Haydn, and the Strauss family were among the composers who lived and worked in the city.
Vienna is the seat of the Austrian Parliament and is home to the Hofburg Palace which is the official residence and workplace of the President of Austria.
The city is also the seat of various international institutions, intergovernmental organizations, and companies. Several United Nations offices like the International Atomic Energy Agency (IAEA), the United Nations Industrial Development Organization (UNIDO), the United Nations Office on Drugs and Crime (UNODC) are located in the capital.
The University of Vienna (
www.univie.ac.at
) was founded in 1365; it is the oldest universities in the German-speaking world. The renowned institution is one of the largest universities in Europe.
The city has a population of about 1.5 million inhabitants (2.2 million live within the metropolitan area). Spoken
languages
are the Austrian variant of German and the local dialect the Viennese German, a variety of Austro-Bavarian.
The map shows a city map of Vienna with expressways, main roads, and streets, zoom out to find
Vienna International Airport
(in German:
Flughafen Wien
,
IATA Code
: VIE) located 18 km (11 mi) by road (via A4) southeast of central Vienna.
To find a location use the form below.