About Valletta

Satellite view is showing Valletta, the capital city of

Malta. Valletta is located on a peninsula in the central-eastern portion of the island of Malta at the Mediterranean coast.

The city is colloquially known as Il-Belt (The City) in Maltese and is the island's principal cultural center. Valletta owes its existence to the Knights of St John, who planned the city as a refuge to care for injured soldiers and pilgrims during the Crusades in the 16th century, the settlement was named after Jean de La Valette, grand master of the Knights of Malta.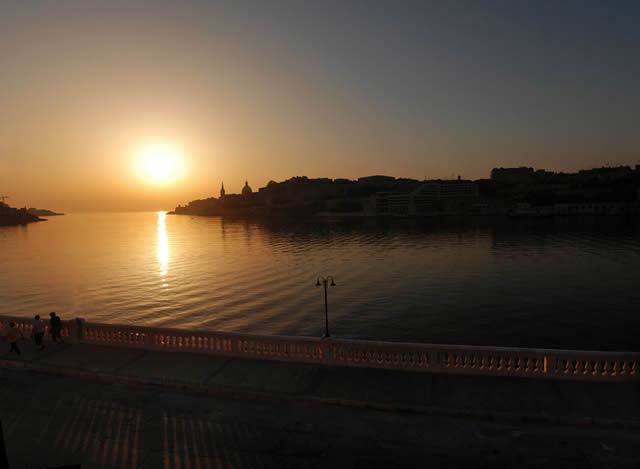 Photo: © City of Valletta

Today the City of Valletta

is an UNESCO World Heritage Site, described as: "The capital of Malta is inextricably linked to the history of the military and charitable Order of St John of Jerusalem. It was ruled successively by the Phoenicians, Greeks, Carthaginians, Romans, Byzantines, Arabs and the Order of the Knights of St John. Valletta's 320 monuments, all within an area of 55 ha, make it one of the most concentrated historic areas in the world."

The city is famous for its unique architecture ranging from the early 16th century to Modernist styles.

Main sights are the Auberge de Castille et Leon, formerly the official seat of the Knights of Malta, it is now the office of the Prime Minister of Malta. The Magisterial or Grand Master's Palace (built between 1571 and 1574) was formerly the seat of the Grand Master of the Knights of Malta, now houses the Maltese Parliament and offices of the President of Malta.

Valetta is home to the National Museum of Fine Arts, the National Museum of Archaeology and the Manoel Theater, Teatru Manoel is Malta's National Theater and one of the oldest working theaters in Europe. Valletta is nominated European Culture Capital 2018.

Valetta itself has a population of just 6,300 people, around 350,000 live in its metropolitan area. Spoken languages are Maltese, English, and Italian.

The Map shows a city map of Valletta with expressways, main roads and streets, Malta International Airport (IATA code: MLA) is located 5 km (3.1 mi) southwest of Valletta City.

To find a location use the form below. To view just the map, click on the "Map" button.



To find a location type: street or place, city, optional: state, country.


Local Time Malta

Tuesday-June-6 11:54

Standard Time Zone (CET): UTC/GMT +1 hour CEST (Daylight Saving Time) in use from end of March until end of October: time zone offset: UTC/GMT +2 hours