About Den Haag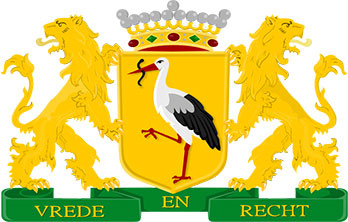 Satellite view is showing The Hague, third-largest city, capital of the province of South Holland, and the seat of the government of the

Netherlands. The city is located in the province of Zuid (South) Holland, in the west of the country, about 60 km south west of Amsterdam, at the coast of the North Sea.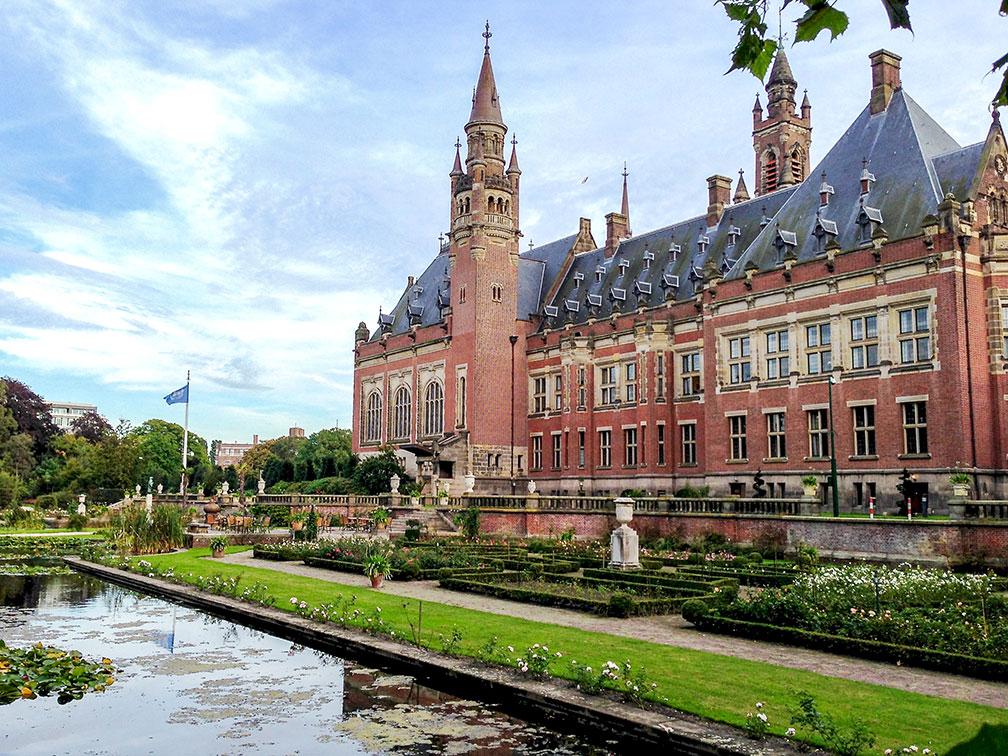 Image: Roman Boed

Capital city of the Netherlands is Amsterdam but The Hague is the seat of the Dutch government, all government ministries, the parliament, the Supreme Court, the Council of State and foreign embassies are located in the city.

Den Haag is also seat of the United Nation's International Court of Justice.

Den Haag has a population of about 516,000 inhabitants in its urban area (in 2015). 2,2 million people live in the Rotterdam The Hague Metropolitan Area. Official language is Dutch.

The city is home to a campus of the Leiden University, the oldest university in the Netherlands (universiteitleiden.nl).

Due to its role as a government city, The Hague has a service-oriented economy, a large number of civil servants, magistrates and diplomats are working in the city. Several large international companies have their headquarters or regional headquarters in The Hague.

Some points of interest in The Hague:

Binnenhof, government complex in the city center at Hofvijver lake. Peace Palace, the seat of the International Court of Justice (vredespaleis.nl). Noordeinde Palace, one of the three official palaces of the Dutch royal family, the "working palace" for King Willem-Alexander. Huis ten Bosch palace, one of the three official palaces of the Dutch royal family located in the Haagse Bos forest. Grote of Sint-Jacobskerk, Protestant church, a landmark in the city and one of the oldest buildings in The Hague. Kloosterkerk, church and monastery on the Lange Voorhout. Mauritshuis, museum with a collection of Dutch Golden Age paintings (mauritshuis.nl). Gemeentemuseum Den Haag, art museum famous for its large Mondrian collection (gemeentemuseum.nl). Escher Museum, featuring works of the famous Dutch graphical artist M. C. Escher (escherinhetpaleis.nl). Panorama Mesdag, the museum features the 19th-century artist Hendrik Mesdag, famous for his panoramic beach paintings of Scheveningen, one of The Hagues beach resorts (panorama-mesdag.nl). Louwman Museum, museum for classic and historic cars, coaches, and motorcycles (louwmanmuseum.nl). Museon, popular museum for science and culture (www.museon.nl). Beelden aan Zee, sculpture museum in Scheveningen (beeldenaanzee.nl). Drievliet, amusement park (drievliet.nl). Madurodam, park with miniature models depicting Dutch buildings and landmarks (madurodam.nl).

The Map shows a city map of The Hague with expressways, main roads and streets.

To find a location use the form below. To view just the map, click on the "Map" button.
second largest city and main seaport is Rotterdam.

To find a location type: street or place, city, optional: state, country.


Local Time The Hague:

Monday-January-24 11:24

Standard Time Zone (CET): UTC/GMT +1 hour
CEST (Daylight Saving Time) in use from end of March until end of October. Time zone offset: UTC/GMT +2 hours