About Kosovo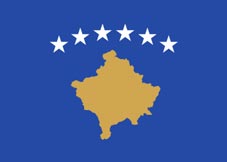 The map shows Kosovo, a landlocked country in the Balkans in Southeastern Europe. It is surrounded by (clockwise)
Albania
,
Montenegro
,
Serbia
and
North Macedonia
.
The country occupies an
area
of 10,887 km², making it somewhat larger than
Cyprus
(island) or slightly larger than the US State of
Delaware
.
The former autonomous province of Serbia has a
population
of 1.8 million people (in 2021); the majority are of Albanian descent (90+%). The capital and largest city is Pristina. Spoken
languages
are Albanian and Serbian. The majority of (Albanian) Kosovars are Sunni Muslims (more than 97%).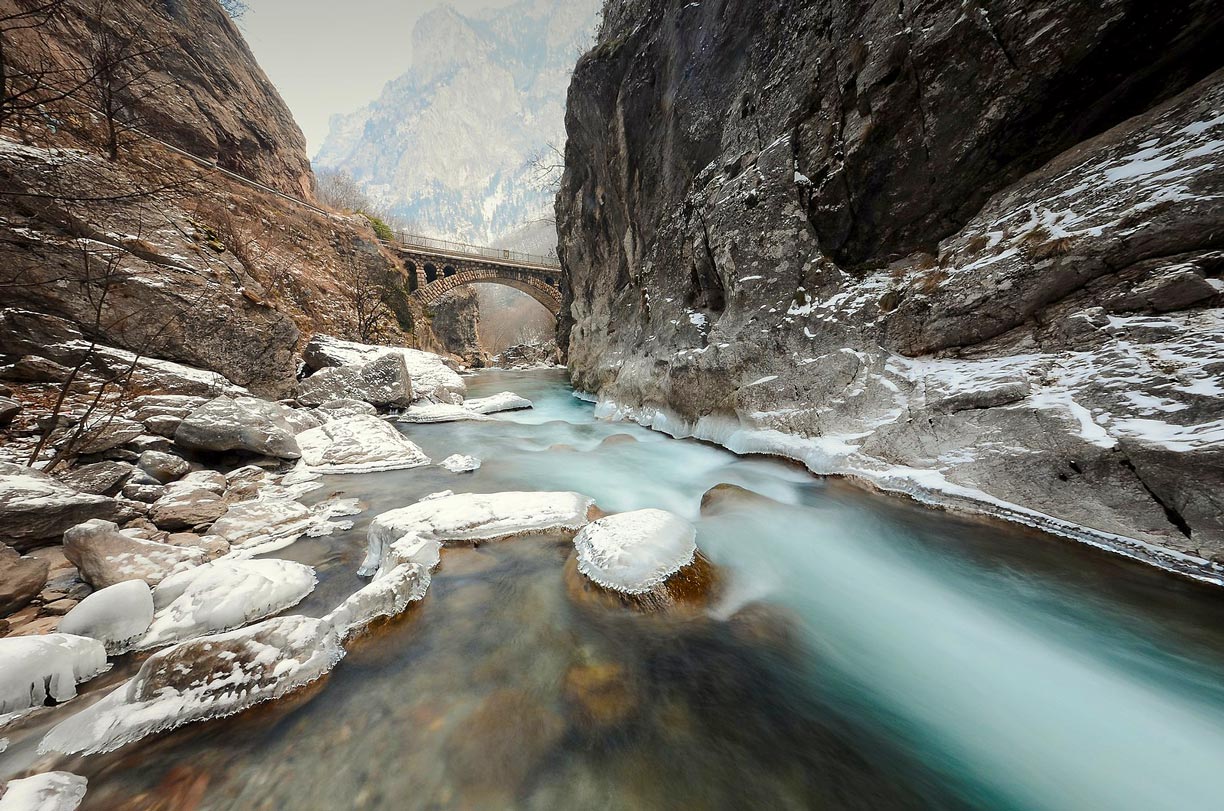 Photo: Gashi Bujar
Kosovo's landscape is mountainous along most of its borders. The mountains and valleys are part of the
Dinaric Alps
, the massive mountain range that runs parallel to the
Adriatic coast
, separating the interior of the Balkan Peninsula from its coastal areas in the west.
Landscape
Kosovo's landscape offers scenic drives, hiking trails, ski slopes and a range of natural attractions such as forested mountains with high peaks, alpine meadows, limestone caves, waterfalls, mountain streams and glacial lakes.
Relief
The two hilly central plains with average altitudes between 450 and 550 m above sea level are
Dukagjini
(Metohija) region in the west and the
Kosovo Field
(Kosovo polje) in the east. The north-south running
Crnoljeva Mountains
separate the two plateaus.
To the north of the Crnoljeva Mountains is the Drenica Valley. In the southwest, the
Sharr Mountains
(Šar) dominate the landscape along Kosovo's border with North Macedonia. The mountain range features several peaks that reach altitudes of more than 2,500 m.
Along the southern border with Albania are the foothills of the Albanian Alps, the Koritnik and Gjallica Mountains.
The western border region of Kosovo with Montenegro is nicely decorated with the
Accursed Mountains
. The landscape offers isolated mountain villages, forest trails, a ski resort at Bogë and the highest peak in Kosovo,
Gjeravica
, with a prominence of 1,018 m and a total elevation above sea level of 2,656 m.
In the northern part of Kosovo, northeast of the district capital
Mitrovica
stretches the
Kopaonik
mountain massif. Its highest point at 2,017 m ist Pančić's Peak. In the Serbian part of this mountain range is the FIS-recognized ski resort Kopaonik.
Rivers and Lakes
Kosovo's mountainous landscape is the source of several rivers which empty into three seas, the Adriatic and the Aegean Seas (both part of the
Mediterranean Sea
) and the Black Sea. Some of Kosovo's, relative short, rivers are Morava, Erenik, Ibar, White Drin (the longest river - 122 km), Binačka Morava and Sitnica River.