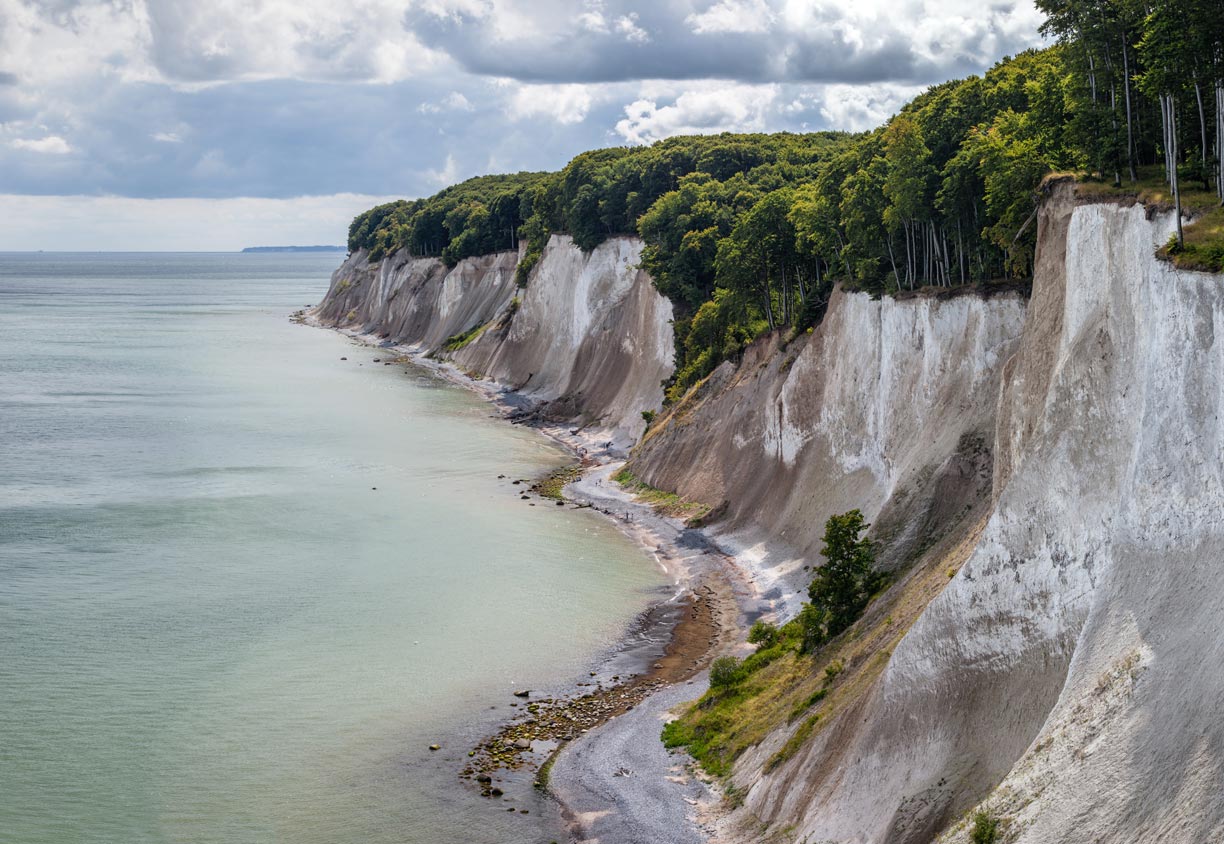 Image: Moahim
Åland
is an autonomous territory under Finnish sovereignty with a Swedish-speaking population. The archipelago with more than 6,000 islands and islets at the entry of the Gulf of Bothnia in the Archipelago Sea (Finland). Other larger islands are
Hailuoto
, west of the city of Oulu, and the
Kvarken
Archipelago, with the islands of
Replot
and
Björkö
near the city of Vaasa. Nearby is the Swedish island group of Holmöarna. Sweden's largest islands are
Gotland
and
Öland
.
Saaremaa
and
Hiiumaa
are Estonia's largest islands.
Half of
Denmark
consists of islands, the largest being
Zealand
where Denmark's capital
Copenhagen
is located. Other Danish islands in the Baltic Sea are Ærø, Falster, Funen, Langeland, Lolland, and Møn.
Bornholm
, the trapezoidal Danish island south of Sweden, is covered in its center with one of the most extensive forests in Denmark (Almindingen).
The Polish
Wolin
island between the Bay of Pomerania and the Oder Lagoon is home to the Wolin National Park. Wolin is separated from the German/Polish island of
Usedom
by the Strait of Świna.
Rügen
and
Fehmarn
are Germany's largest islands in the Baltic Sea.
Kotlin
, the Russian island located near the head of the Gulf of Finland, lies about 30 km west of
St Petersburg
.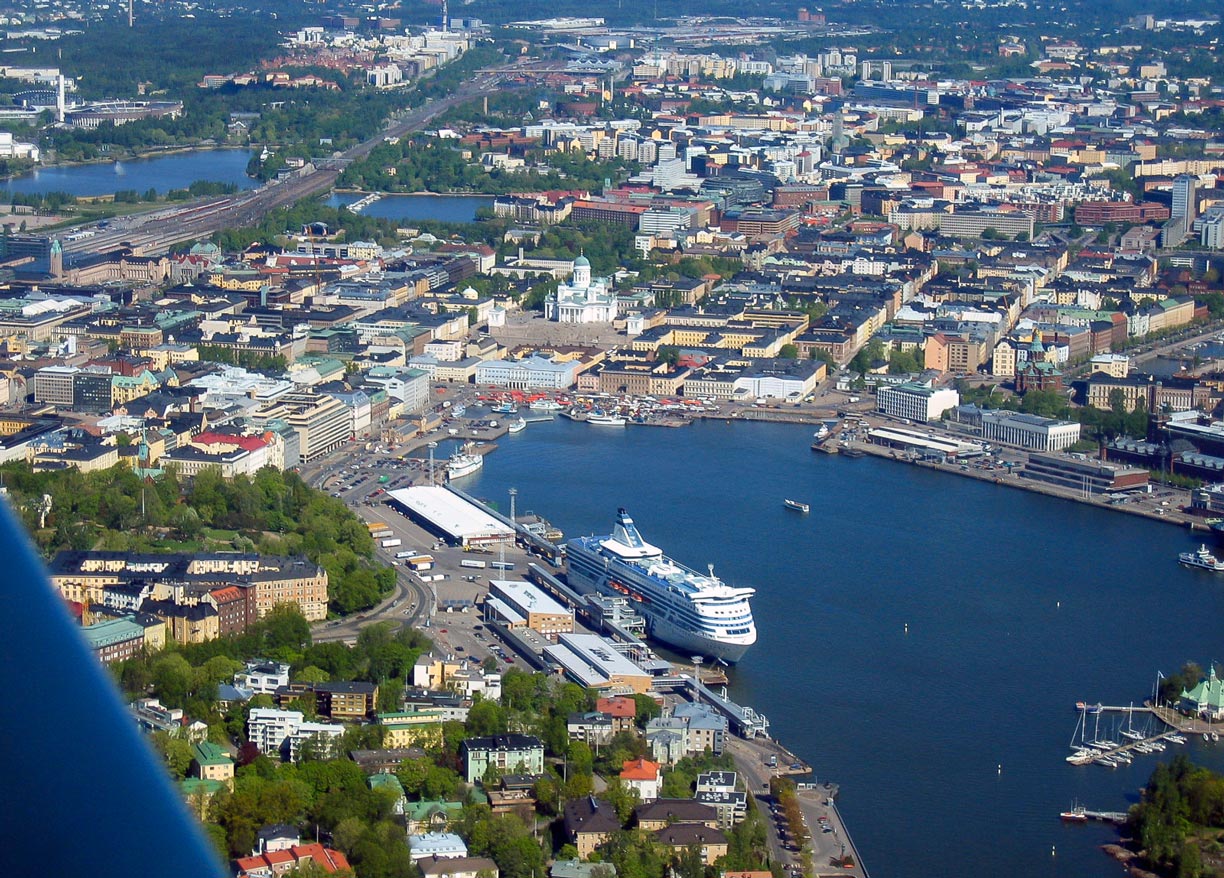 Image: Henri Bergius
There are more than 200 sizable harbors on the Baltic Sea. Virtually all cities along the coast have some kind of port.
Several national capitals are also the largest ports, such as
Helsinki
,
Tallinn
,
Stockholm
,
Copenhagen
, and
Riga
.
The largest passenger ports are the Port of Helsinki, the Port of Tallinn, the Ports of Stockholm and the Port of Helsingborg.
Other important Swedish port cities are the cities of Ystad, Malmö, Gothenburg, Trelleborg, Halmstad, Gävle, Sundsvall, Luleå, Norrköping, and Visby. Major Finnish ports are Turku, Kotka, Pori, and Rauma. Largest German Baltic Sea ports are Rostock, Lübeck-Travemünde and
Kiel
.
Poland's port cities are Gdańsk, Szczecin (Stettin), and Gdynia. There are three major Russian ports, one at
Kaliningrad
(Kaliningrad Oblast), the other at
Saint Petersburg
, the largest Russian cargo port in the Baltics is Ust-Luga.
There are several ports in the
Baltic countries
; Latvia has two major port cities besides Riga, Ventspils and Liepāja. Lithuania's main port is Klaipėda, and Estonia's chief ports are Tallinn and Pärnu.